Janet Jackson has confirmed she is pregnant with her first child.
In May, there were reports the 50-year-old and her husband Wissam Al Mana, 41, were expecting their first child.
The Grammy-award winning singer has now publicly commented on the reports for the first time telling People: "We thank God for our blessing." She is also seen in the magazine cradling her growing baby bump.
People news in pictures
People news in pictures
1/9

US President-elect Donald Trump and musician Kanye West pose for media at Trump Tower in Manhattan, New York City

Reuters

2/9

Anna Wintour apologises for criticising Donald Trump on a train. Fashionista was reportedly heard saying the President-elect would use the Presidency 'to sell himself and his brand'

Getty

3/9

Ivanka Trump and her husband might be joining the next administration. The couple is plotting a move to the nation's capital

Getty

4/9

Samuel L Jackson calls Muslims 'the new black kids in America' 'People perceive them as a threat before even saying hello,' actor says of Muslims in the US

Getty

5/9

Former JLS star Oritse Williams denies rape allegation The singer has not been charged

Getty

6/9

Bill Gates announces $1bn investment fund for clean energy technology Team-up with Richard Branson, Jeff Bezos and others aims to fight climate change - and reap 'super' rewards

Getty

7/9

Donald Trump's aide worked for anti-immigation extremists Poll was used by President-elect during campaign to justify banning Muslims from the US

Reuters

8/9

Henry Kissinger tells Nobel Peace Prize forum to give Donald Trump a chance More than 7,000 people called for the 'mastermind of war' to be arrested while visiting Norway

EPA

9/9

John Travolta dismisses new Scientology documentary by former member Leah Remini The actor defends the church and says it was a source of support for him when he lost his girlfriend, mother and son

Getty
In April, Jackson postponed her Unbreakable tour to plan a family.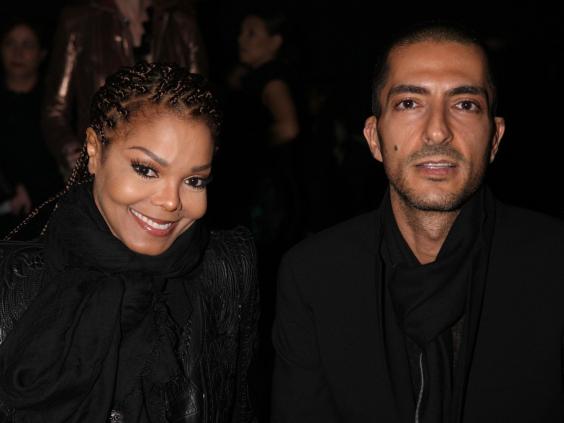 In a video message to fans, she said: "My husband and I are planning our family so I'm going to have to delay the tour. Please if you could try and understand that it's important that it's important that I do this now, I have to rest up, doctor's orders."
Jackson was reportedly recently seen in London shopping for baby items. 
Reuse content