Joan Collins has been made a dame by Prince Charles in recognition of her services to charity.
The 81-year-old actress, known for her role in the long-standing US soap opera Dynasty, said that "not in a billion years did I think I would be made a dame," after the investiture ceremony at Buckingham Palace on Thursday.
Collins, who has worked with the NSPCC, breast cancer research, and is a patron of the children's hospice charity Shooting Star Chase, said that all she had wanted to do at the start of her career was to be a "jobbing actress".
"[Being a dame] wasn't anything I ever aspired to do, I just wanted to be a jobbing actress, a working actor and somebody who could still perform," she added.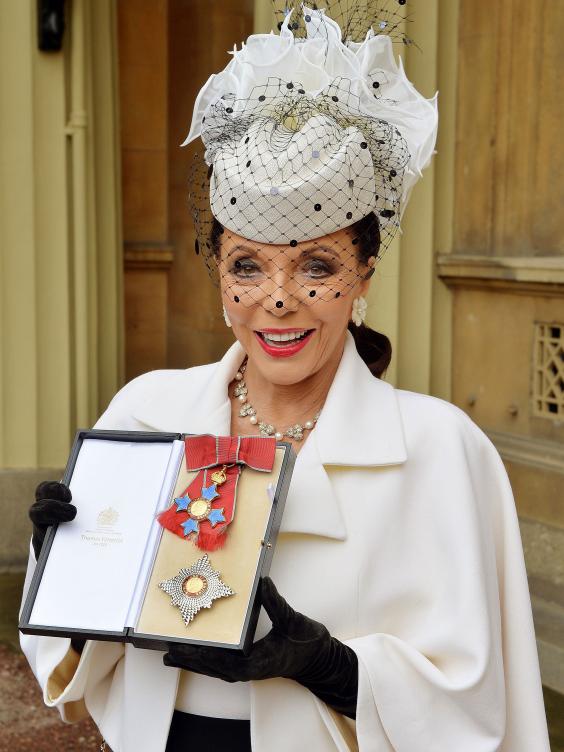 Collins, who plays Queen Helena's mother in the US show The Royals, would not elaborate on her current work but said has "a lot of irons in the fire, none of which I can talk about".
She attended the ceremony with her daughter Tara Newley and her fifth husband, Percy Gibson.
Reuse content