Johnny Depp and Amber Heard are expected to leave Australia after authorities threatened to have their dogs killed.
The authorities allege that Depp and Heard brought Yorkshire terriers Pistol and Boo into the country illegally on a private jet.
The couple could face criminal charges, fines or even custodial sentences if they are found to have lied to customs officials, according to Australian newspaper The Daily Telegraph.
The paper reports that customs officials are expecting to interview the couple.
The smuggled dogs were not declared to customs officials, who issued a stern warning to Depp and Heard. They were told to leave in under 50 hours or the dogs would be euthanised. 
Agriculture minister Barnaby Joyce said Depp could "put [the dogs] on the same charter jet he flew in on and fly back out of our nation".
"If you start letting movie stars - even though they've been the sexiest man alive twice - to come into our nation (with pets), then why don't we just break laws for everybody?" he said.
"They know our laws, abide by them."
Speaking of the threat to euthanise the dogs, Joyce said: "That's the deal," during a radio interview.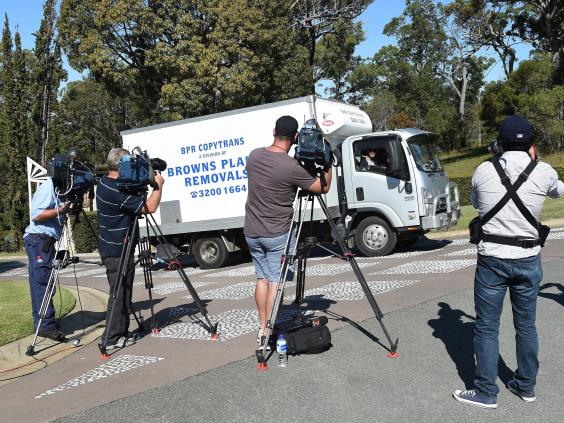 "And if people think that's a bit harsh, well I'll tell you what harsh is. Harsh is if we let down our guard and ultimately rabies gets into the country."
Authorities were only alerted to the presence of the dogs when they were taken to a grooming parlour.
The couple in the country while Depp films the fifth Pirates of the Caribbean film.