Because when he's not crossing treacherous plains, slaying ice zombies and fearlessly defending 'The Wall', Jon Snow likes to show an altogether different side of himself. In snakeskin loafers.
The Game of Thrones star – real name Kit Harington – is the brooding face of Jimmy Choo's new men's collection, and the first ever famous male to front the brand.
In it, he can be seen sitting and leaning on stuff in a variety of monochrome ensembles as he stares pensively into nothing, a look of well-styled anguish stretched across his face.
"Kit has an innate confidence and projects a playfully rebellious nature," Sandra Choi, Jimmy Choo's creative director, told Women's Wear Daily of the Peter Lindbergh-shot advertisements. Much like his on-screen character.
Harington is also the face of Jimmy Choo's new men's fragrance. Giving fans a rare glimpse of his sensual side, the bastard son of Eddard 'Ned' Stark can be seen caressing a model's leg as he adorns himself with the scent – a smell he helpfully describes as having "intense flavours and more mellow ones. A bit of everything".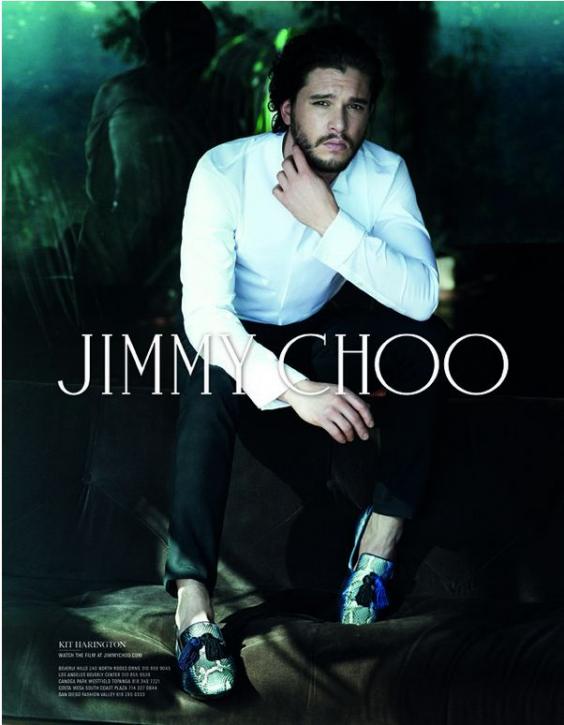 Of how he'd describe his style, angsty man of the Night's Watch was eschewed in favour of "English gent".
"I think very fitted clothing, and hopefully kind of stylish simple, plain, simple colors, simple shades," he said.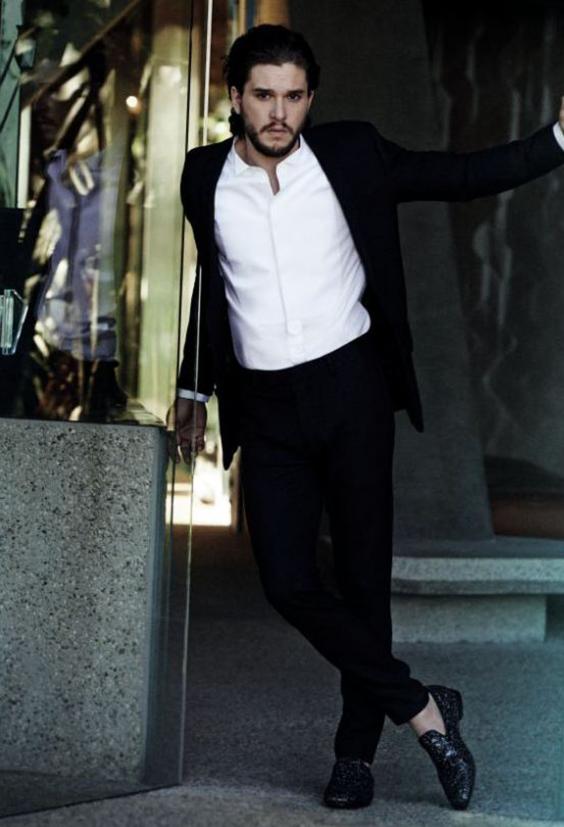 His style icons? "I'm a big admirer of Leonardo DiCaprio. I'm a big admirer of Jimmy Stewart, Frank Sinatra. There's a broad spectrum there - I mean, they're all very good-looking extraordinary dressers," he added.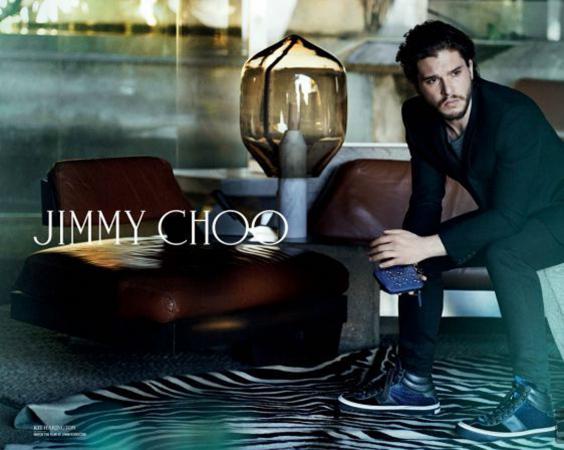 But things weren't always so sartorial for the star. Harington is barely recognisable in this image of the cast taken at a fan event in Belfast in 2009: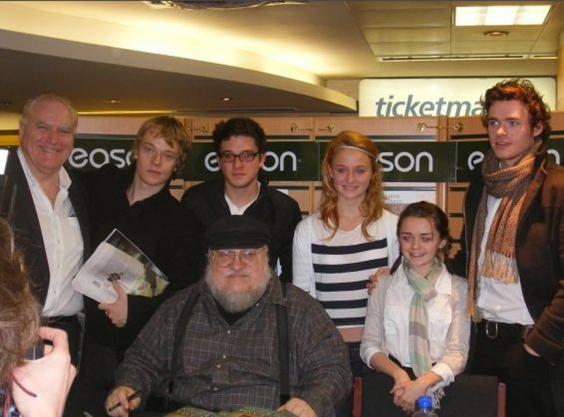 Yes, that slightly awkward-looking bespectacled lad at the back there is, in fact, Jon Snow, who was "exhausted after shooting three 17-hour days on the trot," the photographer Whitehead added in his blog post.
The years have indeed been kind.