A ballet dancer who died on his way to perform the lead role in a top production was hit by a minicab driver allegedly using a hands-free kit to make a phone call.
Jonathan Ollivier, described by choreographer Matthew Bourne as "one of the most powerful and charismatic dancers of his generation", was run over while riding his motorbike in Clerkenwell, north London.
In court yesterday it was alleged that Abdul Qayyum, who was behind the wheel of the cab, had both earphones in when he crashed into the 38-year-old last summer, according to the Times.
The collision took place at 11am on 9 August last year – just hours before Mr Ollivier was due to star in the final show of Mr Bourne's The Car Man at Sadler's Wells Theatre.
After the crash, police, paramedics and an air ambulance tried to save the dancer's life, but he was pronounced dead at the scene shortly before noon.
Mr Qayyum, 44, stopped and was arrested on suspicion of causing death by dangerous driving.
He is said to have been carrying a passenger and failed to give way to Mr Ollivier at a junction.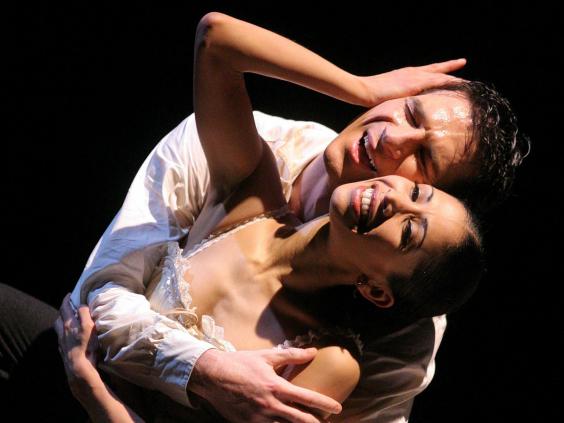 At the Highbury Corner Magistrates' Court, Mr Qayyum entered no plea and requested the matter be heard at the crown court, where he will appear on 26 October, reported the Telegraph.
Mr Ollivier had been praised for his performance as Luca in The Car Man, with one critic saying he brought a "brooding power and danger of a matador" to the role. 
The dancer, originally from Northampton, had previously won plaudits for playing as The Swan in Mr Bourne's all-male Swan Lake. 
The Royal Ballet's history through an insider's lens
He graduated from the prestigious Rambert Ballet School, having started dancing as a child after he was inspired by his sisters' tap and ballet classes.
Mr Ollivier then joined the Cape Town City Ballet, where he became a principal.
He returned to London in 1999 and joined the Northern Ballet, where he was principal dancer for eight years. He was awarded an Honorary Fellowship from the University of Northampton in 2006.
Reuse content