Jourdan Dunn has opened up about caring for her young son, who has sickle-cell anaemia.
In an interview with The Times, Dunn spoke of balancing her home life with her five-year-old son Riley and pushing forward with her career in such a fiercely competitive industry. 
The supermodel is an ambassador for the Sickle Cell Disease Association of America and hosts annual events to raise money for research into the condition. She uses her platform to raise awareness of the disease saying she "owes it" to Riley.
Sickle cell anaemia is a blood disorder where the red blood cells, which carry oxygen around the body, develop abnormally. The abnormal cells are also unable to move around as easily as normal shaped cells and can block blood vessels, resulting in tissue and organ damage and episodes of severe pain. These episodes are known as "crisis".
She described the difficulty of knowing her young son was in pain during these crisis episodes, but being unable to make him feel better.
Jourdan Dunn in pictures
Jourdan Dunn in pictures
1/9 Jourdan Dunn in pictures

Jourdan Dunn gave Topshop's Unique show some added glamour at London Fashion Week

Getty

2/9 Jourdan Dunn in pictures

Model Jourdan Dunn walks the runway at the Burberry Prorsum show during London Fashion Week spring/summer 2015

Getty Images

3/9 Jourdan Dunn in pictures

Dunn on set

4/9 Jourdan Dunn in pictures

Balmain's autumn/winter 2014 campaign, shot by Mario Sorrenti and featuring Binx Walton, Cara Delevingne, Jourdan Dunn, Ysaunny Brito, Issa Lish and Kayla Scott

5/9 Jourdan Dunn in pictures

Model Jourdan Dunn presents one of the "British Invasion" themed creation during the annual Victoria's Secret Fashion Show in New York

Reuters

6/9 Jourdan Dunn in pictures

Jourdan Dunn on the catwalk of Burberry Prorsum show during London Fashion Week autumn/winter 2013 at Kensington Gardens

Getty Images

7/9 Jourdan Dunn in pictures

i-D winter 2011

8/9 Jourdan Dunn in pictures

Vogue Italia September 2011

9/9 Jourdan Dunn in pictures

Portrait of 2002
"They say it is the most horrendous pain and it lasts for days," she said. "The thought of him being a baby and going through that, and the fact that I can't take the pain away."
"When he comes home from school and he's coughing, I'm, like, 'Oh my God, oh my God, oh my God. Is he OK?' But for the most part he is OK. It's all about making sure he eats well, that he takes his penicillin and that he keeps hydrated. But we're still learning about it. It is all new."
She said her son does not yet know that he has the condition.
Dunn recently signed a deal to release her own clothing line, has a social media following of over one million and has walked catwalks across the world for some of the biggest brands. The 24-year-old was one of only two black models to feature in the Forbes list of highest earners and was the first black model to feature alone on the cover of UK Vogue since 2002.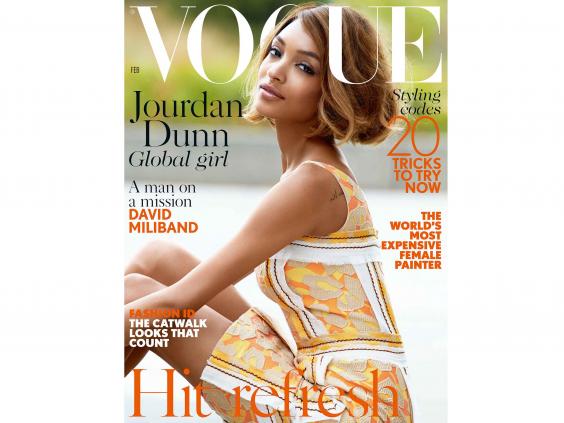 However, Dunn admitted she has thought about giving up her hugely successful career after finding aspects of the fashion industry overwhelming.
"I thought about giving up all the time," she added. "All the time. I didn't enjoy being away from my family. I would rather be at home with my friends. I didn't enjoy the attitude. The politics. It was just too much.
"On one occasion I remember crying down the phone to my mum: 'I don't want to do this. It is not worth it. I am miserable.' She said, 'OK, just come home. Get a job in McDonald's.'"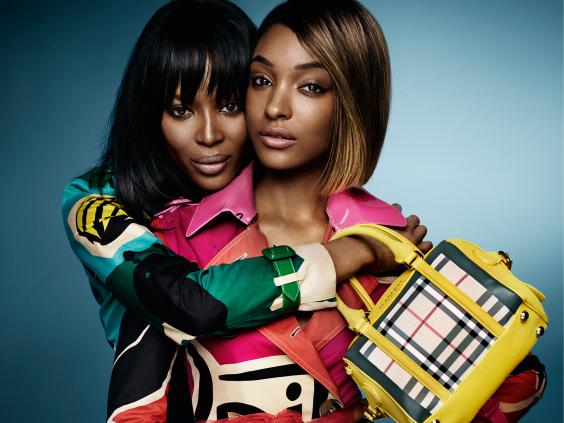 Dunn also blasted the lack of black models in the fashion industry as "ridiculous", saying it is extremely hard for black women to succeed in the industry.
"A lot do give up, because if you don't have an agency who is going to push you, you are just there doing nothing and having to deal with all the rejection.
"I feel like, I owe it to other little black girls and other ethnic-looking girls to carry this on. You know what? It is hard but I had to, like, get over it."
Reuse content