The French Formula 1 driver Jules Bianchi has died nine months after an accident at the Japanese Grand Prix left him in a coma with serious head injuries, his family have confirmed.
Bianchi, 25, crashed out if the race at the Suzuka circuit after heavy rain had made conditions extremely difficult to drive in. When Bianchi went off at the same corner as Adrian Sutil, he collided with the recovery vehicle that was tending to the stricken Sauber driver, impacting heavily with the underside of the tractor and causing severe trauma to his head.
In a statement, Bianchi's family said:  "Jules fought right to the very end, as he always did, but today his battle came to an end."
Jules Bianchi - Career in Pictures
Jules Bianchi - Career in Pictures
1/9 Jules Bianchi - Career in Pictures

Jules Bianchi (L) and his father pose after the FA category race of the 2006 Karting World Championnship in Angerville

AFP

2/9 Jules Bianchi - Career in Pictures

After stints in Formula Three and Formula Renault, Bianchi became the Ferrari F1 team's test driver in 2010

Getty

3/9 Jules Bianchi - Career in Pictures

On March 1, 2013, Bianchi was announced to be replacing Luiz Razia as a first choice driver for the Marussia team.

Getty

4/9 Jules Bianchi - Career in Pictures

Over the course of the 2013 season he beat he out-qualified and finished higher than team-mate Max Chilton in every race that he completed. Marussia confirmed that he would stay on with the team for the following season.

Getty

5/9 Jules Bianchi - Career in Pictures

Over the course of the 2014 season Bianchi continued to impress. Out of the nine races that Bianchi and Chilton completed, Bianchi was the quicker driver in eight of them.

Getty

6/9 Jules Bianchi - Career in Pictures

In May 2014 he became the first driver to score points for the Marussia team, securing 9th place at the Monaco Grand Prix

Getty

7/9 Jules Bianchi - Career in Pictures

On lap 43 of the 2014 Japanese Grand Prix, Bianchi lost control of his car under heavy rainfall. He collided head on with the rear of a tractor crane tending the removal of fellow driver Adrian Sutil's Sauber.

Getty

8/9 Jules Bianchi - Career in Pictures

Bianchi's condition was described as 'desperate' in the immediate aftermath and he eventually lapsed into a coma. Over the course of the next few months, Bianchi's case showed no signs of improving.

Getty

9/9 Jules Bianchi - Career in Pictures

On 17 July 2015, Bianchi eventually passed away from his injuries. He became the first F1 driver to be killed from injuries sustained in a Grand Prix since Ayrton Senna died at the 1664 San Marino Grand Prix.

Sports Ltd
Bianchi passed away in a hospital near the family home in Nice, where he was being treated.
The statement continued: "We thank Jules's colleagues, friends, fans and everyone who has demonstrated their affection for him over these past months, which gave us great strength and helped us deal with such difficult times.
"Listening to and reading the many messages made us realise just how much Jules had touched the hearts and minds of so many people all over the world."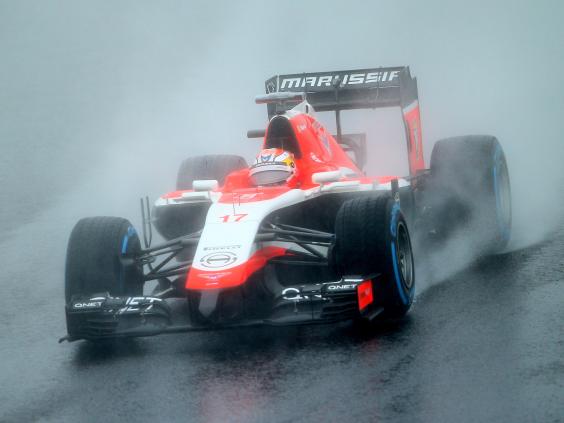 Bianchi's tragic death is the first to occur from a crash during a race since the San Marino Grand Prix in 1994, when Ayrton Senna died after crashing out while leading at Imola. Austrian driver Roland Ratzenberger had been killed the day before in qualifying, the horrible events of that weekend led to a rash of safety changers to improve the protection offered to drivers.
Bianchi was in his second season with the Marussia team, who under their new guise of Manor F1 said that they were "devastated" at the news.
A Manor statement said: "We are devastated to lose Jules after such a hard-fought battle. It was a privilege to have him race for our team."
Having become the first Marussia driver to secure a points-payin finishing position in the 2014 Monaco Grand Prix, Bianchi was enjoying a blossoming reputation and many earmarked him as a likely star of the future, and he was also a member of Ferrari's Young Driver Academy.
An FIA investigation into the crash determined that Bianchi had "applied both throttle and brake together, using both feet" when he went off, which caused the car to over-ride the fail-safe mechanism and incur a heavy impact with the tractor at relatively high speed.
It added that Bianchi "did not slow sufficiently to avoid losing control."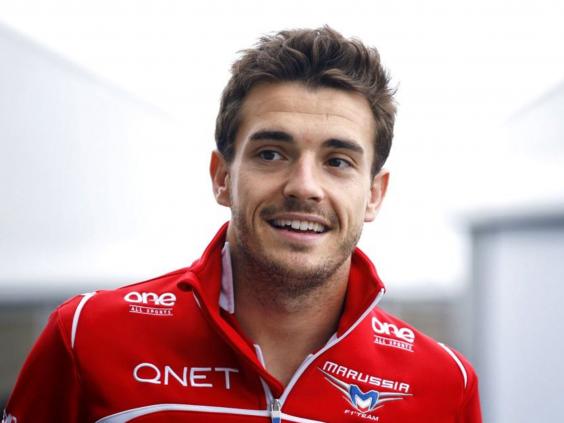 British driver Max Chilton, who partnered Bianchi at the Marussia team, said in Twitter: "No words can describe what his family and the sport have lost. All I can say it was a pleasure knowing & racing you."
2009 F1 world champion Jenson Button said: "Last night we lost a truly great guy and a real fighter #RIPJules my sincerest Condolences to his family and friends."
Andre Lotterer, a multiple Le Mans winner and former Caterham driver, said: "Rest in peace dear Jules! We lost a great fighter today. All my thoughts are with you and your family."
Reuse content