Reports on Renee Zellweger's changing appearance last week sparked renewed conversation about the pressures actresses face aging under the glare of the media spotlight – and how the rest of the world reacts to those pressures.
Julia Roberts is the latest name to discuss what she feels is mounting aesthetic scrutiny in the entertainment industry, which often leads performers to go under the knife in a pursuit of prolonged perfection.
"By Hollywood standards, I guess I've already taken a big risk in not having had a facelift," she told You.
"I've told Lancôme that I want to be an ageing model – so they have to keep me for at least five more years until I'm over 50."
On the methods she's adopted to maintain a level of normalcy as she ages, she spoke about her practice of finding peace through yoga.
"It's about non-grasping, non-hoarding, cleaning out your closet, dusting out your mind and letting go of the things that weigh you down mentally and emotionally.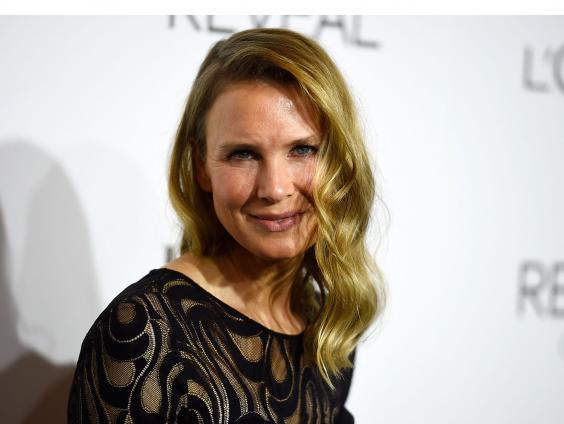 "There's a lightness to my life now – an airy quality of not taking things too seriously. That's happiness."
Her comments about cosmetic procedures follow that of Heidi Montag's last week. The reality TV star, who has admitted to having more than 10 separate surgeries after struggling with self-esteem issues, said she felt "empathy" with anyone who had made the decision to go under the knife.
"I don't know if Renee Zellweger just aged like she said... For me, when I see people who look totally different, I have an empathy, because I feel like I know why at least I did it, and it kind of brings it back to that time in my life," she told Extra.
"It's a hard, life-changing decision. When anyone does that then they're obviously unhappy with something. I hope they found their happiness."
Zellweger's appearance became a media talking point after she attended the Elle Women in Hollywood Awards in Beverly Hills last Monday.
However, the actress deftly handled negative comments by telling reporters she was "pleased" they'd noticed she looks "different".
"I'm living a different, happy, more fulfilling life, and I'm thrilled that perhaps it shows," she told People.
"My friends say that I look peaceful. I am healthy.
"For a long time I wasn't doing such a good job with that. I took on a schedule that is not realistically sustainable and didn't allow for taking care of myself. Rather than stopping to recalibrate, I kept running until I was depleted and made bad choices about how to conceal the exhaustion."
"I did work that allows for being still, making a home, loving someone, learning new things, growing as a creative person and finally growing into myself," she continued, noting that she chose to address the speculation because, "it seems the folks who come digging around for some nefarious truth which doesn't exist won't get off my porch until I answer the door."