Juno Temple might look like a pixie version of Tom Thumb, but she is brave enough to voice her views on some of the less junket-friendly subjects – namely violence towards women.
Her latest film - Horns, in which she stars alongside Daniel Radcliffe - sees her play a woman who is violently murdered, with her assailant using a rock as the primary weapon. It's a chilling watch, but violence towards women, whether sexual or purely physical, isn't an issue Temple thinks we should shy away from.
"The thing that's important to understand with violence towards women and rape is how many women it's happened to and how many women haven't spoken out about it because of many different reasons," she says.
"As a country, as a world, as a universe, we need to encourage women to talk about that because women feel guilty and all these other different emotions about it.
"And that's just horrible because the only way you can start healing something like that is if you get to talk about it."
Temple, 25, is known for choosing roles that explore the complexities of being a woman – a traditional romantic lead doesn't seem likely to be on her agenda. In Atonement, she plays a sexually abused teenager, who goes onto marry her perpetrator; in Killer Joe, her 12-year-old character has her virginity offered up as collateral and in Afternoon Delight she plays a lost stripper.
She describes Horns - which is released in UK cinemas tomorrow - as "falling down a rabbit hole in a really dark way".
"I'd be lying if I said that there wasn't a darkness to me," she said, "There's something in me that's always been attracted to those roles, although I don't seek them out on purpose. It's more that you read a character on a page and you just want to play her."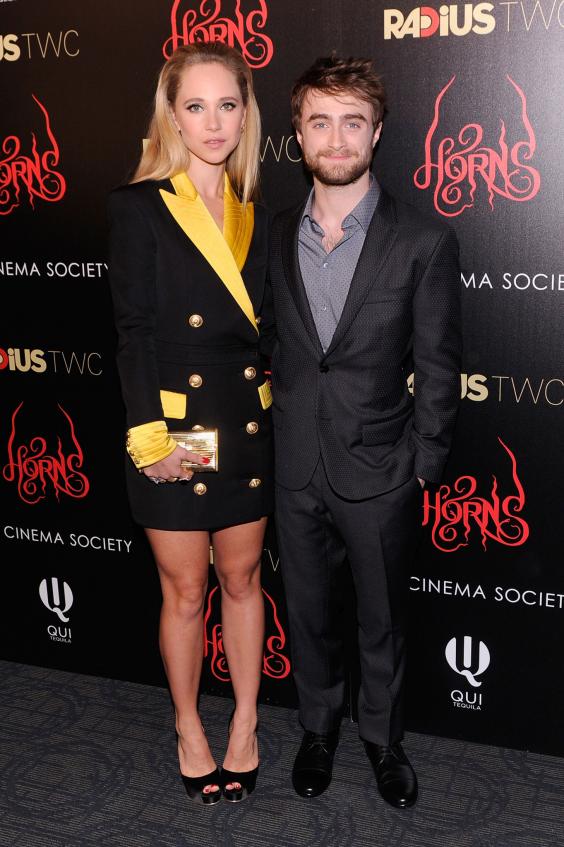 The actress was born in London, but grew up in Somerset. Acting has always been in the family – her mother is producer Amanda Pirie and her father is film director Julien Temple, who is known for his documentaries, as well as films – including 1997's Vigo: Passion for Life, which was his daughter's cinematic debut.
She currently lives in Los Angeles with her actor boyfriend, Michael Angarano, whom she met while working on 2012's Brass Teapot. Her not-so-guilty pleasure is underwear (she reportedly spends hours sketching her ideal designs) and she loves fairy tales but one of the subjects she feels most strongly about is feminism.
"I feel very strongly about women and I'm so proud to be a woman, I love being a woman – everything about it – even when it's hard sometimes," she said.
She was hugely impressed by the powerful speech UN women goodwill ambassador Emma Watson made in September urging men to help battle gender inequality.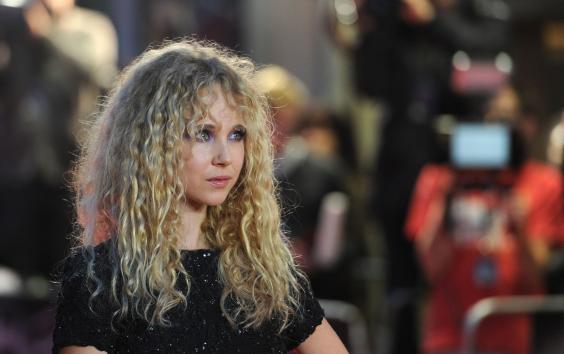 "It was just so cool, so fantastic," she said. "How genius – especially with the fans she has and all the different ages – male and female – it was bad ass."
In fact, as she gushes excitably about Watson's charity work, it becomes clear that Temple would relish the opportunity to lend her voice to a similar cause.
And with that level of enthusiasm and charm, you can't help but think she'd be pretty good at it.
"I'd love to do that," she said. "It really makes a difference when you reach out to that many people because people have loved your films for so long. Truly those films, I mean grandparents, tiny children [watch the Harry Potter films], if you can start young women and boys to start hearing about this at such a young age even when they're in the playground, god knows what that'll do for future generations."
Reuse content