Katy Perry met Joe Biden this week - and it seems the US Vice President was on the charm offensive.
In a particularly cringe-worthy moment, Biden asked the singer to call her 93-year-old grandmother to thank her for Perry's "baby blue eyes".
The dubious move was appreciatively documented by Perry, who shared a selfie of her new fan on Instagram, with the caption:
"Brought my pink pony to the White House to holler @VP Joe Biden. #wheninwashington    p.s. He made me call my 93 year old grandma to thank her for my baby blue eyes! What a Q-T," she wrote.
She is in Washington as part of Prismatic World Tour, announcing that she was in the US capital by posting a picture of herself with the Washington Monument.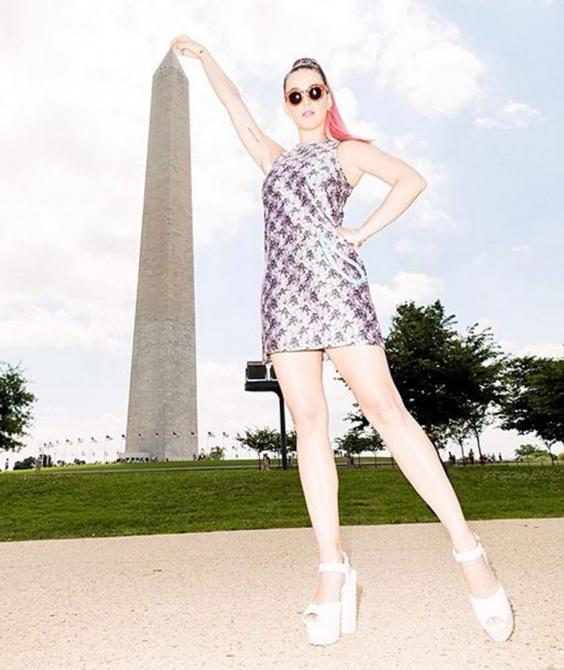 Perry is a known Democrat supporter and recently posed with Hillary Clinton with a copy of the former US Secretary of State's newly released memoir, Hard Choices.
The singer offered to sing her campaign track, ahead of the 2016 presidential elections, not that Clinton has even confirmed whether she'll be running for office yet.
No matter, Perry's up for showing some lyrical support. Clinton's response? An impressively seamless, yet shameless, plug for her autobiography.
"Well that's not a Hard Choice. You already did! Keep letting us hear you Roar," she tweeted at the singer.
And so the Katy Perry-Democrats love-in continues.
Reuse content