Piers Morgan has backed Kay Burley after her interview with the chief of the company that owns Alton Towers.
Burley was accused of being "patronising" while interviewing Nick Varney, head of Merlin Entertainment which owns the theme park.
The crash at Alton Towers on 2 June left 16 people injured, and meant customer Leah Washington, 17, subsequently had to have her leg amputated above the knee.
Burley asked Varney tough questions on Sky News on June 5, but many viewers and social media users believe she was "rude" and didn't give "him [a] chance to explain".
Over 56,000 people have signed a Change.org petition to sack Burley.
However, Piers Morgan has come out in support of her, tweeting that he'd give her a promotion, and describing the criticism as "pathetic".
Read this & see if you still want @KayBurley sacked for her angry i/v with Alton Towers boss. I'd promote her. http://t.co/NaxXu4GOom

Piers Morgan (@piersmorgan) June 14, 2015
Exactly! Pathetic. > RT @markL5150 @piersmorgan @KayBurley People seem angrier about a hardball interview than someone losing their leg.

Piers Morgan (@piersmorgan) June 14, 2015
In addition to this support, Burley has been backed by people who believe that Burley is being unfairly targeted because she's a woman.
Journalist Eve Simmons wrote for The Independent, arguing that calls for her sacking are "just plain sexist".
She wrote: "Burley was tough in her approach, asking the questions that she assumed her audience would want answered. But it would seem that her good faith in a public desire for justice and honesty was severely misjudged."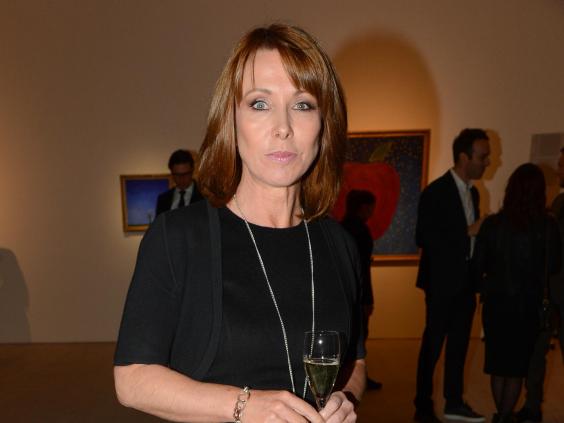 During the interview, Burley said: "People were seriously injured, and there are suggestions that someone's lost a limb as a result of what happened at Alton Towers," she said. "Has somebody lost a limb on that ride?"
When Varney said that Merlin Entertainment was "deeply sorry" for the accident, Burley responded saying that she was "sure [the family] are not interested in your sympathy at this stage."
Ofcome confirmed that it had received 1,100 complaints and that it would assess them before deciding  on an investigation.
Reuse content