Working at NME in the mid Noughties, I found there were three commonly-held beliefs among the editorial staff members: first, Pete Doherty was the saviour of indie rock; second, the Stone Roses would never reunite and lastly, Kele Okereke from Bloc Party was a difficult interviewee.
Tales of him defensively barking at journalists were as prevalent as those of his alleged beefs with other pop stars, from Art Brut to John Lydon. No matter that this was exactly the behaviour a rock star is meant to exhibit; the reputation of Okereke as pop's eternal Grinch stuck like mud. And though it's a music-industry lifetime ago since Bloc Party emerged from south London's "New Cross Scene" with its 2005 debut Silent Alarm, a residual fear fizzes about in me as I travel to interview him.
It's late afternoon when we meet at an Ethiopian restaurant in north London. Kele, dressed in Hawaiian shorts, "had a cheeky McDonalds on the way" so plumps for peppermint tea. We're here to talk about his second solo album Trick. Released tomorrow, it's a sensual collection of down-tempo house tunes that, surprisingly perhaps, sound like they could fit on the Radio 1 playlist. Certainly, it's much more accessible than any Bloc Party album. "When Bloc Party first started, people compared us to Gang of Four. I'd never heard of them so from the start, we were pegged as something that we weren't," Okereke says,  suggesting his instincts were always commercially minded. "I feel that our whole career has been us moving away from people's expectations."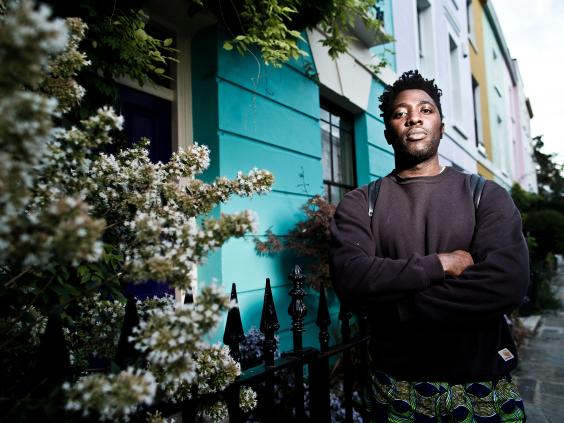 Indeed, after the Mercury-nominated success of Silent Alarm, Bloc Party vigorously experimented and defied expectations of them as the next easily digestible, stadium filling indie band. For example, second album A Weekend in the City saw them tackling everything from terrorism ("Hunting For Witches") to drugs benders ("The Prayer"), the latter within a spooky, crunk-influenced soundscape. In terms of ambition, it left one-time contemporaries such as Kaiser Chiefs and The Killers in the dust. (It also got them stick: Liam Gallagher said they were "a band off University Challenge".)
But at the same time, Okereke felt weighed down by his "difficult" reputation. "It was quite hard for me at the time because I was in my early twenties and I didn't have any experience of the industry," he says. However, he took comfort in the fact that this perception of him didn't travel. "We were successful internationally and it was amazing to see how our reception in Europe, America and Australia differed from the UK. It was mainly positive."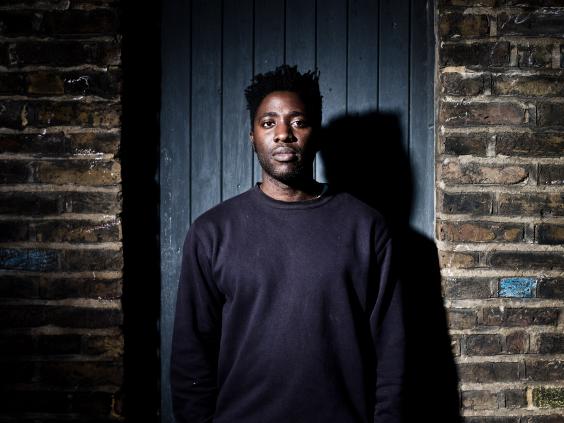 Okereke took note, moving away from the UK after Bloc Party's third album, 2008's Intimacy, first to Berlin, and then to New York. His time in the latter had an unexpected effect on him. "I became radicalised as a black man because there's more of a sense of segregation (in the US). Although maybe there is in the UK, but I've lived here so long perhaps I'm just anaesthetised to it," he says. "I understood that I was this second-generation person of colour living in the UK making music that is predominantly enjoyed by white audiences."
Returning to London in 2011, he felt a need to address the racial politics of the music industry. This resulted in his writing a series of excellent articles for Vice. One piece reflected on Bloc Party's early success in the harsh glare of the indie spotlight and made you wonder, with hindsight, if there had been a more sinister aspect to the bad-mouthing of Okereke. He wrote about the casual racism he encountered in Bloc Party's early interviews ("every [time], I was asked what it felt like to be a black musician making indie music – the subtext always being that this was not a genre for the likes of me,") and how, more broadly, he found the UK rock scene shockingly conservative and "one of the few arenas where diversity is not encouraged".     
  
I ask him if he thinks things have changed over the course of his career. "No, I don't think they have. I feel like that is an arena that really hasn't progressed," he says. "Can you think of a time when Q put a person of colour on the cover of their magazine? I can't at all and that's just the way it is." Starting out, he was also badgered over the question of his sexuality, with Q eventually choosing to out him. I ask him how he felt about this. "I don't want to focus on that stuff," he says politely but firmly, "because this will be the pull quote and it will become a news story itself." To think, however, that his race and sexuality fed into his "difficult" reputation is eye-opening.
Returning to the music, I ask about Bloc Party's last album, 2012's rambunctious Four. Was it difficult to return to his day job after his sojourn in the dance world? "I still love going into a room and making something organically with three other people even though I had been immersing myself in dance music," he says. "I always learn stuff from making music with Bloc Party." Flitting between genres keeps him "sane" he says, adding that he "doesn't see there's a point where I [will] stop that".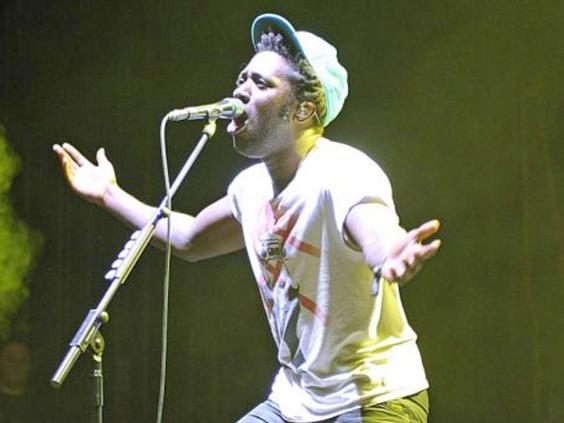 Trick reveals another layer to the Okereke persona: it's unexpectedly romantic. "All the songs are conversations between lovers," he says. I ask him about the "oo-er missus" lyrics: "My hotel room is not that far…we could, we could…" he sings seductively in "My Hotel Room", while on "Stay the Night", he implores: "Body to body let me be your lover". "No I wasn't scared of being sex-y," he says, emphasising the final vowel, before jokingly adding: "That's my default setting these days."
If this romantic crooner of dancefloor fillers seems a world away from the brooding front man who so memorably sang "East London is a vampire", Okereke hopes that there is continuity in his music. "When I die I'd like people to look back at my work and see a logic between my records, like I was having conversations with myself," he says, finishing up his peppermint tea. And maybe, I think, being "difficult" is actually just being "different".
'Trick' is released tomorrow.
Reuse content