Lee Kuan Yew changed the fortunes of Singapore.
With efficient governing, a first rate education system, tight controls on crime and low enough taxes to attract foreign investment, the founding father of the city state transformed it from a suffering former British colony to one of the richest places in the world.
His supporters adored him, and his death at the age of 91 over the weekend inspired tributes in their thousands.
But none were perhaps as moving as that of 20-year-old aspiring artist Ong Yi Teck.
The Singapore-born student, who is currently awaiting enrolment to Nanyang Technological University in Singapore where he will be studying at the School of Arts Design and Media in August, created a portrait tribute to the leader by writing his name 18,000 times.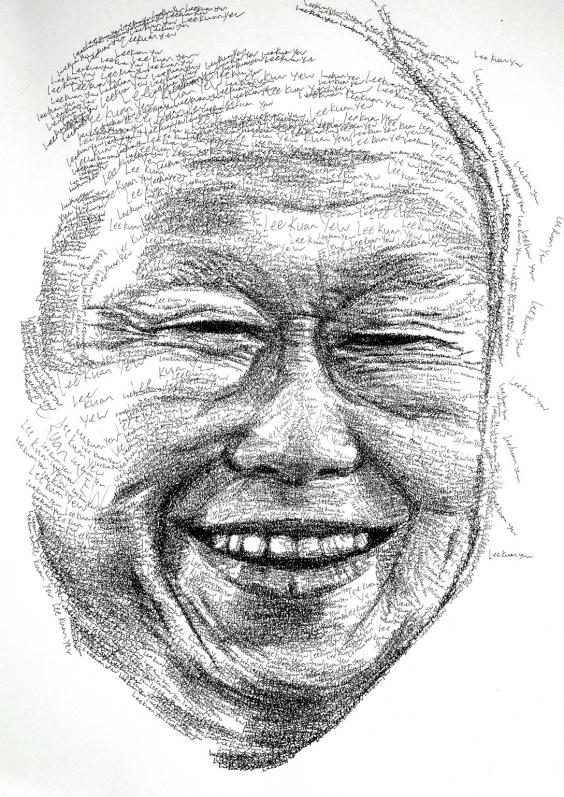 "Painstakingly writing his name for near 15 hours is a nightmare," Ong Yi Teck tells The Independent. "Half way through, you tend to be exhausted and lose focus and make mistakes so I did give myself some time to rest on and off. But overall, it was a great challenge, a great testament of my willpower and perseverance, which i believe are the key attributes of Mr Lee in being a great leader."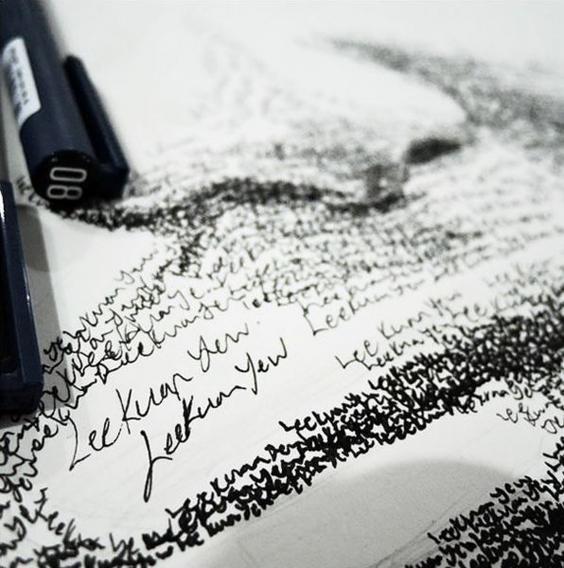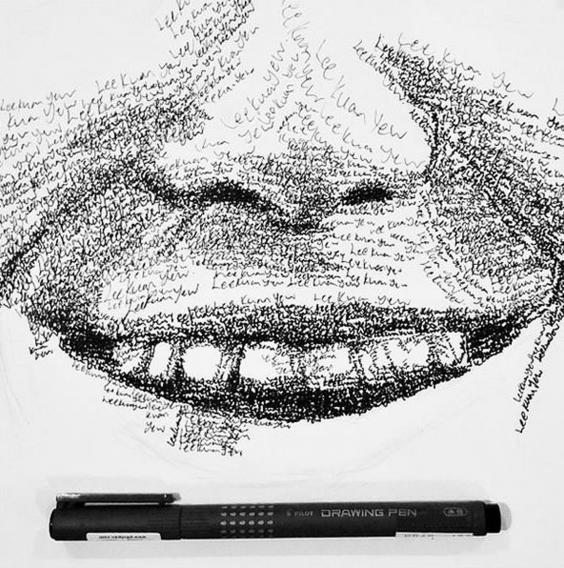 "For my generation, we did not go through the transformation Singapore undergone like our parents did. Therefore, in my eyes, Mr Lee Kuan Yew is like a legend, an iconic figure that we Singaporean will always remember. However, I do certainly believe that without the sacrifices he made, Singapore will not be how it is today. Therefore, through my artwork as a mean of conveying my message, I would like to show my greatest appreciation and admiration to Mr Lee for the contribution to the Nation." 
He added that he initially created the piece when he heard that Lee Kuan Yew had been admitted into hospital in the hope that it would serve to wish him a "speedy recovery". As such, he does not plan to sell his piece.
"And I stand by my decision," he said. "I will be safekeeping it at home. Unless, perhaps the Singapore Arts Museum would like to have it as an exhibit, then I would love to share my art with my fellow Singaporeans."
See more of Ong Yi Teck's work via Instagram here.
Reuse content