Nearly 42 years after the discovery of his blood-splattered car on the Sussex coast sparked a mystery that became an enduring national obsession, Lord Lucan has been declared dead after a High Court judge granted his death certificate. 
The ruling by Mrs Justice Asplin after a hearing lasting barely 60 minutes allowed the son of the moustachioed peer, who disappeared following the murder of his children's nanny, to inherit his father's title as the 8th Earl Lucan.
But any hope that the formal declaration under the newly-introduced Presumption of Death Act might draw a line once and for all under the question of what happened at 46 Lower Belgrave Street - the Lucan family home in central London - on 7 November 1974 and thereafter appeared forlorn.
The new earl, George Bingham, 49, who had applied for the death certificate to be issued, insisted after the hearing in central London that the case continues to be a mystery and his father remains innocent.
He was speaking shortly after Neil Berriman, the son of Sandra Rivett, the nanny who Scotland Yard believed at the time had been bludgeoned to death by Lord "Lucky" Lucan after mistaking her for his estranged wife Veronica, emerged from the court to say he believed he had new evidence to suggest the aristocrat was alive as recently as 2002.
Mr Berriman, who had been adopted prior to his mother's killing and only learned her identity eight years ago following the death of his adoptive mother, declared that he had in recent weeks seen an internal Scotland Yard document indicating that the peer lived long after his supposed suicide in 1974.
The 48-year-old builder claimed the initial investigations into his mother's death had been tainted by police corruption, adding: "This is closure and a time to move on for [George Bingham] and his family. I can understand that he wants to move on with his life but for me this is something, at this moment, that cannot happen."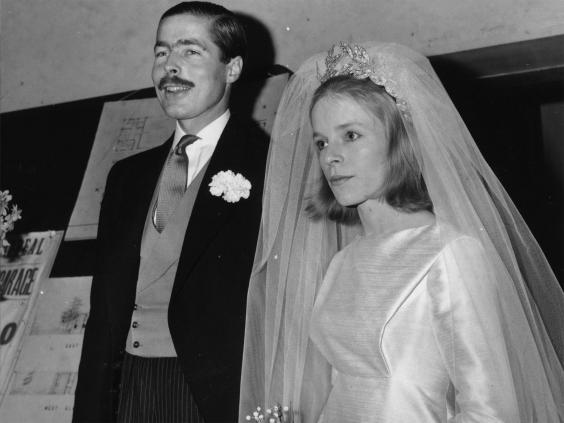 He added: "Maybe the police know more than they let on. But at the end we have to get to the truth and justice for Sandra. A horrible death, a young woman beaten - my mother. There is no getting away from the fact that whatever happened that night, Lord Lucan is guilty of something in my eyes."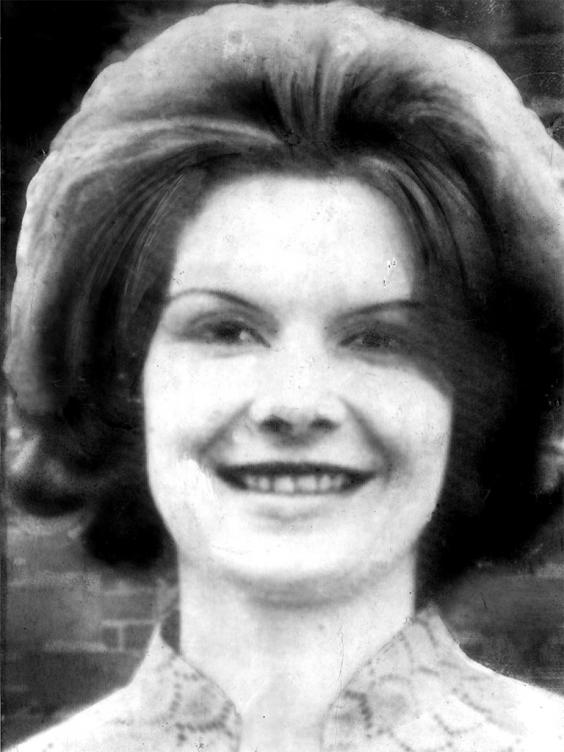 Ms Rivett, 28, had gone down into the basement of the Belgravia house to make a cup of tea when her killer attacked her with a length of lead piping wrapped in a bandage and placed her body in a canvas mail sack. When Lady Lucan, who was estranged from her husband, went to investigate she too was attacked but managed to escape, running while covered in blood to a nearby pub.
Lady Lucan named her husband as the attacker and an inquest declared him the murderer of Ms Rivett a year later.
The whereabouts of the 7th earl, a professional gambler and a fixture in London's louche netherworld of clubs and monied aristocrats, has been a subject of high speculation and low drama ever since the night of the killing. 
After driving to Newhaven in a Ford Corsair, stopping off to speak with a friend and write two letters, Lucan disappeared. Some, including his son, believe that the peer died that night, probably taking his own life by drinking heavily and sinking a borrowed boat. Among the more outlandish versions of his suggested suicide was an account that Lucan shot himself at the Kent zoo owned by his high-rolling friend John Aspinall and asked that his remains be fed to one of its resident tigers. 
But the alternative theory that Lucan used powerful connections to escape abroad to a life in luxurious but anonymous exile has lingered potently with sightings in the intervening years from Australia to Ireland and Mozambique to Paraguay. His "rediscovery" in Goa in 1996 caused a flurry of excitement until it was discovered that the man in question was not Lucan but a lifelong hippy known as "Jungly Barry". 
Although the 7th earl had been previously declared legally dead in 1999, his son argued that the declaration had not proved death "for all purposes", including his right to accede to his father's title.
Mr Bingham, a former merchant banker who was married last month to a Danish heiress, confirmed he would be taking up his earldom immediately and underlined that the death of his former nanny, whom he described as a "lovely lady", remained unexplained.
People news in pictures
People news in pictures
1/30 1 July 2016

French President Francois Hollande, Prince William Duke of Cambridge, British Prime Minister David Cameron, Prince Harry and Britain's Prince Charles the Prince of Wales during the ceremony to mark the centenary of the Battle of the Somme at the Thiepval monument, in Thiepval, near Amiens, northern France. The Battle of the Somme remains as one of the most deadly battles of the First World War

EPA

2/30 30 June 2016

Boris Johnson speaks during a press conference at St Ermin's Hotel in London, where he formally announced that he will not enter the race to succeed David Cameron in Downing Street

PA

3/30 29 June 2016

Stephen Crabb (L) has officially announced his campaign for the Conservative party leadership, pledging to implement border controls with the EU whilst maintaining economic relations. The Work and Pensions Secretary said he wanted a set of economic arrangements "that approximate as closely as possible to the arrangements we have now"

REUTERS

4/30 28 June 2016

United Kingdom Independence Party leader Nigel Farage reacting as he meets with European Union Commission President Jean-Claude Juncker ahead of a plenary session at the EU headquarters in Brussels. Mr Juncker, the President of the European Commission, turned on Ukip MEP Paul Nuttall who clapped after he pledged to respect Britain's wishes. "That's the last time you are applauding here," he said, to enthusiastic applause from MEPs. "And to some extent, I'm really surprised that you are here. You were fighting for the exit, the British people voted in favour of the exit, so why are you here?"

AFP/Getty Images

5/30 28 June 2016

David Cameron is welcomed by European Commission President Jean-Claude Juncker prior to a meeting in Brussels

EPA

6/30 27 June 2016

President of the ruling Cambodian People's Party (CPP) and Prime Minister Hun Sen (R) and CPP Honorary President and President of the National Assembly Heng Samrin (L) release doves during a ceremony at the party headquarters to mark the 65th anniversary of the establishment of the party in Phnom Penh

REUTERS

7/30 27 June 2016

British Chancellor of the Exchequer George Osborne makes a statement at the Treasury in London, folowing the pro-Brexit outcome of the EU referendum

AFP/Getty Images

8/30 26 June 2016

The Dalai Lama greets Lady Gaga, right, before a question and answer session at the U.S. Conference of Mayors in Indianapolis

AP

9/30 26 June 2016

Pope Francis and Catholicos of All Armenians Karekin II Armenia release white doves in front of Mount Ararat after a ceremony at the Khor Virap monastery

REUTERS

10/30 25 June 2016

Chinese President Xi Jinping shakes hands with his Russian counterpart Vladimir Putin during a welcoming ceremony in Beijing, China

REUTERS

11/30 24 June 2016

Britain's Prime Minister David Cameron speaks outside 10 Downing Street on 24 June 2016. Cameron announced his resignation after Britain voted to leave the European Union after a bitterly divisive referendum campaign

AP

12/30 23 June 2016

The Dalai Lama makes a face after he accidentally turned his microphone device too loud during the morning session in the Coors Event Center at the University of Colorado- Boulder

AP

13/30 23 June 2016

British Prime Minister David Cameron and his wife Samantha Cameron leave after voting in the EU Referendum at Central Methodist Hall, Westminster in London

Getty Images

14/30 23 June 2016

Myanmar Foreign Minister and State Counselor Aung San Suu Kyi speaks during a meeting with migrant workers at the coastal fishery centre of Samut Sakhon, outside Bangkok, Thailand

REUTERS

15/30 22 June 2016

Actress Helen Mirren sits next to Jerusalem Mayor Nir Barkat as he presents her the Jerusalem of Gold Award for Excellence in the Arts and Humanities, in Jerusalem. Mirren is in Israel to host the 2016 Genesis Awards which will be presented to Israeli-American violinist Itzhak Perlman for this professional excellence and contribution to the Jewish community and Israel

REUTERS

16/30 21 June 2016

Venezuela's President Nicolas Maduro holds a whip during a rally with supporters of African descent at Miraflores Palace in Caracas, Venezuela

REUTERS

17/30 20 June 2016

Chelsea Clinton holds her newborn son Aidan Clinton Mezvinsky with her husband Marc Mezvinsky, as U.S. Democratic presidential candidate Hillary Clinton and former President Bill Clinton pose together as they exit Lenox Hill Hospital in New York City

REUTERS

18/30 20 June 2016

Secretary of State John Kerry meets United Nations High Commissioner for Refugees Special Envoy Angelina Jolie Pitt at the Department of State in Washington. Pitt called for action on World Refugee Day

AP

19/30 20 June 2016

Rome's newly elected mayor Virginia Raggi, of 5-Star Movement, gestures during a news conference in Rome, Italy

REUTERS

20/30 20 June 2016

Britain's Prime Minister David Cameron (C) walks alongside Labour party leader Jeremy Corbyn as they leave the Houses of Parliament for a service of remembrance after a special session to honour murdered lawmaker Jo Cox, in London

AFP/Getty Images

21/30 19 June 2016

British designer Vivienne Westwood appears on the catwalk at the end of the Spring/Summer 2017 Men's Collection of British fashion label Vivienne Westwood during the Milan Men's Fashion Week

EPA

22/30 18 June 2016

The International Space Station (ISS) crew members Timothy Peake of Britain, Yuri Malenchenko of Russia and Timothy Kopra of the U.S., surrounded by ground personnel, rest shortly after landing near the town of Dzhezkazgan in Kazakhstan

REUTERS

23/30 18 June 2016

Actor Brad Pitt arrives to start the 84th 24-hour Le Mans endurance race in Le Mans, western France

AP

24/30 17 June 2016

Labour MP's (L-R) Lucy Powell, Paula Sheriff, Jeff Smith, and former Labour Party councillor Karen Rowling, react as they view tributes near the scene of the murder of Labour Member of Parliament Jo Cox in Birstal

Reuters

25/30 17 June 2016

Chinese President Xi Jinping, center left, and his Serbian counterpart, Tomislav Nikolic, center right, pass by Serbian army Honor Guards upon Xi's arrival to Belgrade, Serbia. Xi arrived in Serbia for a visit meant to boost relations with the friendly nation and assert China's intention to increase its presence in the Balkans and Europe

AP

26/30 16 June 2016

Pope Francis caresses a young tiger during a meeting with the participants in the Jubilee of the World of Travelling Shows at Paul VI audience hall in Vatican

AFP/Getty Images

27/30 15 June 2016

Oscar Pistorius walks across the courtroom without his prosthetic legs during the third day of the resentencing hearing for the 2013 murder of his girlfriend Reeva Steenkamp. Pistorius's defence sought to demonstrate how the athlete would 'not be able to defend himself' without his prosthetic legs

Reuters

28/30 15 June 2016

A boat carrying supporters for a ' remain' vote in the EU referendum including Irish singer Bob Geldof (C) shout and wave at fishing boats supporting a 'leave' vote as they sail on the river Thames in central London

AFP/Getty Images

29/30 14 June 2016

Alison McGovern MP looks on as Yvette Cooper MP gives a helping hand to her husband and former shadow chancellor Ed Balls, as he gets up from a story time session, during a Vote Remain canvassing visit to Shadsworth Children's Centre in Blackburn

Getty Images

30/30 13 June 2016

Singer Lady Gaga tries not to cry while reading some of the names of the dead at a vigil for the worst mass shooing in United States history, in Los Angeles

Getty Images
He said: "It is still a mystery what happened. We do not know how this lovely lady died in 1974, but Neil lost a mother and I lost a father. We still do not know how he met his end.
"And as a British person, I still prefer to consider a person innocent until proven guilty in a court of law. Nonetheless I am very pleased with the result that we achieved today."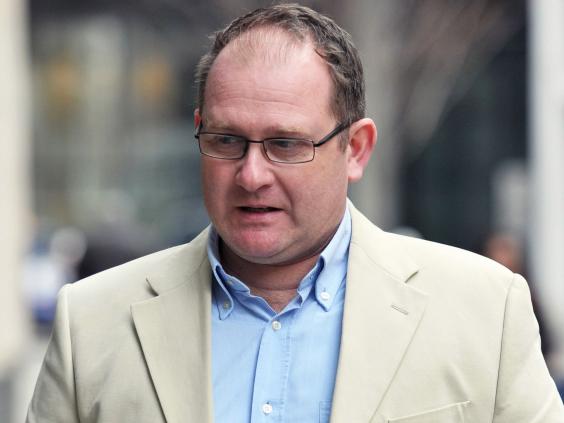 The new earl and Mr Berriman shook hands in court and Ms Rivett's son said she wished Mr Bingham "good luck" before adding that he nonetheless considered his new title "a bit tainted". 
During the hearing Mr Berriman had been asked to produce the Metropolitan Police document to which he had referred. He declined, saying it was not yet possible before adding outside court that he hoped his own enquiries would end the Lucan mystery in "12-14 months' time"..
The Yard said that, like all unsolved murders, the killing of Ms Rivett remained an open case.
Reuse content