Nearly 42 years after the discovery of his blood-splattered car on the Sussex coast sparked a mystery that became an enduring national obsession, Lord Lucan has been declared dead after a High Court judge granted his death certificate. 
The ruling by Mrs Justice Asplin after a hearing lasting barely 60 minutes allowed the son of the moustachioed peer, who disappeared following the murder of his children's nanny, to inherit his father's title as the 8th Earl Lucan.
But any hope that the formal declaration under the newly-introduced Presumption of Death Act might draw a line once and for all under the question of what happened at 46 Lower Belgrave Street - the Lucan family home in central London - on 7 November 1974 and thereafter appeared forlorn.
The new earl, George Bingham, 49, who had applied for the death certificate to be issued, insisted after the hearing in central London that the case continues to be a mystery and his father remains innocent.
He was speaking shortly after Neil Berriman, the son of Sandra Rivett, the nanny who Scotland Yard believed at the time had been bludgeoned to death by Lord "Lucky" Lucan after mistaking her for his estranged wife Veronica, emerged from the court to say he believed he had new evidence to suggest the aristocrat was alive as recently as 2002.
Mr Berriman, who had been adopted prior to his mother's killing and only learned her identity eight years ago following the death of his adoptive mother, declared that he had in recent weeks seen an internal Scotland Yard document indicating that the peer lived long after his supposed suicide in 1974.
The 48-year-old builder claimed the initial investigations into his mother's death had been tainted by police corruption, adding: "This is closure and a time to move on for [George Bingham] and his family. I can understand that he wants to move on with his life but for me this is something, at this moment, that cannot happen."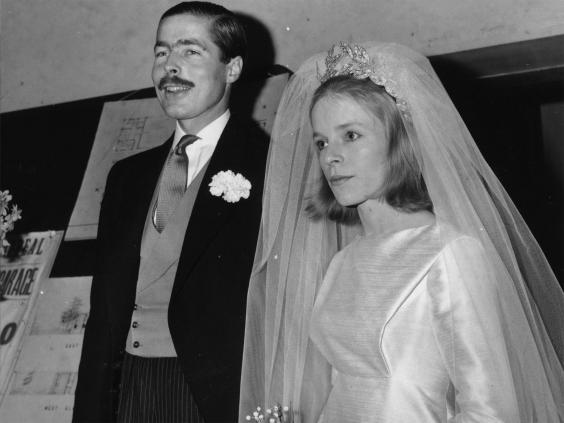 He added: "Maybe the police know more than they let on. But at the end we have to get to the truth and justice for Sandra. A horrible death, a young woman beaten - my mother. There is no getting away from the fact that whatever happened that night, Lord Lucan is guilty of something in my eyes."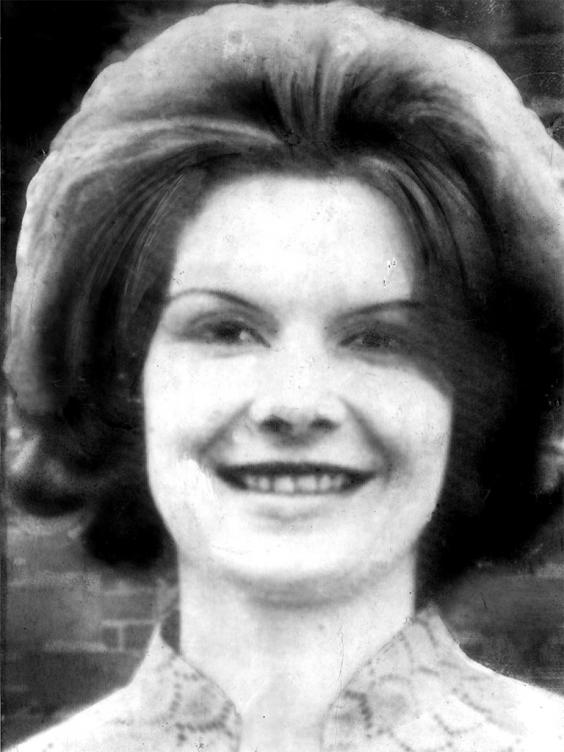 Ms Rivett, 28, had gone down into the basement of the Belgravia house to make a cup of tea when her killer attacked her with a length of lead piping wrapped in a bandage and placed her body in a canvas mail sack. When Lady Lucan, who was estranged from her husband, went to investigate she too was attacked but managed to escape, running while covered in blood to a nearby pub.
Lady Lucan named her husband as the attacker and an inquest declared him the murderer of Ms Rivett a year later.
The whereabouts of the 7th earl, a professional gambler and a fixture in London's louche netherworld of clubs and monied aristocrats, has been a subject of high speculation and low drama ever since the night of the killing. 
After driving to Newhaven in a Ford Corsair, stopping off to speak with a friend and write two letters, Lucan disappeared. Some, including his son, believe that the peer died that night, probably taking his own life by drinking heavily and sinking a borrowed boat. Among the more outlandish versions of his suggested suicide was an account that Lucan shot himself at the Kent zoo owned by his high-rolling friend John Aspinall and asked that his remains be fed to one of its resident tigers. 
But the alternative theory that Lucan used powerful connections to escape abroad to a life in luxurious but anonymous exile has lingered potently with sightings in the intervening years from Australia to Ireland and Mozambique to Paraguay. His "rediscovery" in Goa in 1996 caused a flurry of excitement until it was discovered that the man in question was not Lucan but a lifelong hippy known as "Jungly Barry". 
Although the 7th earl had been previously declared legally dead in 1999, his son argued that the declaration had not proved death "for all purposes", including his right to accede to his father's title.
Mr Bingham, a former merchant banker who was married last month to a Danish heiress, confirmed he would be taking up his earldom immediately and underlined that the death of his former nanny, whom he described as a "lovely lady", remained unexplained.
People news in pictures
People news in pictures
1/30 24 September 2016

Canadian Prime Minister Justin Trudeau, center, kneels to talk to Prince George as his father, Prince William, The Duke of Cambridge, speaks with Governor General David Johnston, right, and Kate, The Duchess of Cambridge, holds their daughter Princess Charlotte upon arrival in Victoria, British Columbia

AP

2/30 24 September 2016

US actor Richard Gere and his girlfriend Spanish publicist Alejandra Silva, pose during a photocall after the screening the film "Time out of mind" at the 64th San Sebastian Film Festival, in the northern Spanish Basque city of San Sebastian

AFP/Getty Images

3/30 24 September 2016

(L-R) Former US First Lady Laura Bush, former US President George W. Bush, First Lady Michelle Obama, and President Barack Obama attend the opening ceremony for the Smithsonian National Museum of African American History and Culture in Washington

AFP/Getty Images

4/30 24 September 2016

British opposition Labour Party leader Jeremy Corbyn (C) waves following his speech after being announced as the winner of the party's leadership contest at the Labour Party Leadership Conference in Liverpool

AFP/Getty Images

5/30 23 September 2016

A statue of the movie boxer Rocky stands near the stage entrance as Republican presidential nominee Donald Trump holds a rally with supporters in Aston, Pennsylvania

REUTERS

6/30 22 September 2016

Priscilla Chan embraces her husband Mark Zuckerberg while announcing the Chan Zuckerberg Initiative to "cure, prevent or manage all disease" by the end of the century during a news conference at UCSF Mission Bay in San Francisco

REUTERS

7/30 21 September 2016

British Foreign Secretary Boris Johnson reads before a meeting of the United Nations Security Council during the 71st session of the U.N. General Assembly at U.N. headquarters in New York

REUTERS

8/30 20 September 2016

Britain's Prince William sits in the cockpit of his East Anglian Air Ambulance (EAAA) H145 helicopter, in London

REUTERS

9/30 19 September 2016

Model Cara Delevingne poses for photographers upon arrival at the Burberry Spring/Summer 2017 fashion show at London Fashion Week

AP

10/30 19 September 2016

Cuba's former leader Fidel Castro, right, shakes hands with Iranian President Hassan Rouhani, center, in Havana. Rouhani is on a one-day official visit to Cuba

AP

11/30 18 September 2016

French far-right Front National (FN) party's President, Marine Le Pen, gestures as she delivers a speech on stage during the FN's summer congress in Frejus, southern France. Marine Le Pen's slogan reading "In the name of the [French] people" is seen on the rostrum

AFP/Getty Images

12/30 17 September 2016

Pope Francis holding an infant during his visit to the neonatology ward of San Giovanni Hospital in Rome

AFP/Getty Images

13/30 16 September 2016

Outgoinng leader Nigel Farage embraces new leader of the anti-EU UK Independence Party (UKIP) Diane James as she is introduced at the UKIP Autumn Conference in Bournemouth Diane James was announced as UKIP's new leader on September 16 to replace charismatic figurehead Nigel Farage. Farage made the shock decision to quit as leader of the UK Independence Party following victory in the referendum on Britain's membership of the European Union. / AFP PHOTO / DANIEL LEAL-OLIVASDANIEL LEAL-OLIVAS/AFP/Getty Images

AFP/Getty Images

14/30 15 September 2016

Musicians and members of the Beatles, Paul McCartney, right, and Ringo Starr pose for photographers upon arrival at the World premiere of the Beatles movie, Ron Howard's 'Eight days a week-the touring years' in London

AP

15/30 15 September 2016

Hillary Clinton boards her plane to return to campaigning after her bout with pneumonia at Westchester County Airport in White Plains, New York

AFP/Getty Images

16/30 15 September 2016

Japan's main opposition Democratic Party's new leader Renho (C) raises her fists with her party lawmakers after she was elected party leader at the party plenary meeting in Tokyo

REUTERS

17/30 15 September 2016

Secretary of State John Kerry listens as actor and activist Leonardo DiCaprio speaks at the Our Ocean, One Future conference at the State Department in Washington. The conferences focus on marine protected areas, sustainable fisheries, marine pollution, and climate-related impacts on the ocean

AP

18/30 14 September 2016

North Korean leader Kim Jong Un provides field guidance to Farm No. 1116 under KPA Unit 810, in North Korea

REUTERS

19/30 13 September 2016

Britain's Prime Minister Theresa May greets Myanmar's State Counsellor, Aung San Suu Kyi in N10 Downing Street. Aung San Suu Kyi is on an official visit to London

EPA

20/30 12 September 2016

Lindsay Lohan making a trade at BGC Annual Global Charity Day at Canary Wharf in London

Getty Images

21/30 11 September 2016

Hillary Clinton waves to the press as she leaves her daughter's apartment building after resting in New York. Clinton departed from a remembrance ceremony on the 15th anniversary of the 9/11 attacks after feeling "overheated," but was later doing "much better," her campaign saidImages

AFP/Getty Images

22/30 11 September 2016

Tibet's exiled spiritual leader the Dalai Lama greets Belgian Flemish Parliament President Jan Peumans during a public debate in Brussels

REUTERS

23/30 11 September 2016

Producer Colin Firth arrives on the red carpet for the film "Loving" during the 41st Toronto International Film Festival (TIFF), in Toronto, Canada

REUTERS

24/30 10 September 2016

Russian President Vladimir Putin poses for a photo during the celebrations for the City Day at Red Square in Moscow, Russia

REUTERS

25/30 9 September 2016

Prince Carl Philip and Princess Sofia with Prince Alexander during his christening at the Palace Chapel of the Drottningholm Palace, Stockholm, Sweden

REUTERS

26/30 8 September 2016

Actress Lily-Rose depp and actress Natalie Portman (R) attend the Premiere of the movie "Planetarium" presented out of competition at the 73rd Venice Film Festival

AFP/Getty Images

27/30 8 September 2016

UN Special Envoy, Angelina Jolie is greeted by UK Vice Chief of the Defence Staff General Sir Gordon Messenger at the UN Peacekeeping Defence Ministerial at Lancaster House in London

Getty Images

28/30 7 September 2016

Apple CEO Tim Cook shows an iPhone 7 to performer Maddie Ziegler during an event to announce new products in San Francisco

AP

29/30 7 September 2016

Usher poses on his star after it was unveiled on the Hollywood Walk of Fame in Los Angeles, California

REUTERS

30/30 7 September 2016

President Barack Obama greets monks as he tours the Wat Xieng Thong Buddhist Temple in Luang Prabang. Obama became the first US president to visit Laos in office, touching down in Vientiane late on 5 September for a summit of East and South East Asian leaders

AFP/Getty Images
He said: "It is still a mystery what happened. We do not know how this lovely lady died in 1974, but Neil lost a mother and I lost a father. We still do not know how he met his end.
"And as a British person, I still prefer to consider a person innocent until proven guilty in a court of law. Nonetheless I am very pleased with the result that we achieved today."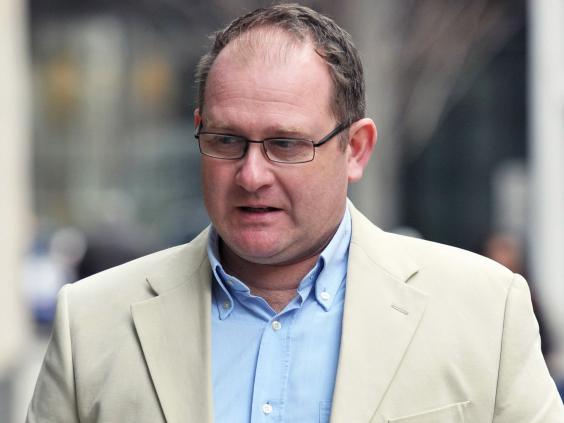 The new earl and Mr Berriman shook hands in court and Ms Rivett's son said she wished Mr Bingham "good luck" before adding that he nonetheless considered his new title "a bit tainted". 
During the hearing Mr Berriman had been asked to produce the Metropolitan Police document to which he had referred. He declined, saying it was not yet possible before adding outside court that he hoped his own enquiries would end the Lucan mystery in "12-14 months' time"..
The Yard said that, like all unsolved murders, the killing of Ms Rivett remained an open case.
Reuse content