Nearly 42 years after the discovery of his blood-splattered car on the Sussex coast sparked a mystery that became an enduring national obsession, Lord Lucan has been declared dead after a High Court judge granted his death certificate. 
The ruling by Mrs Justice Asplin after a hearing lasting barely 60 minutes allowed the son of the moustachioed peer, who disappeared following the murder of his children's nanny, to inherit his father's title as the 8th Earl Lucan.
But any hope that the formal declaration under the newly-introduced Presumption of Death Act might draw a line once and for all under the question of what happened at 46 Lower Belgrave Street - the Lucan family home in central London - on 7 November 1974 and thereafter appeared forlorn.
The new earl, George Bingham, 49, who had applied for the death certificate to be issued, insisted after the hearing in central London that the case continues to be a mystery and his father remains innocent.
He was speaking shortly after Neil Berriman, the son of Sandra Rivett, the nanny who Scotland Yard believed at the time had been bludgeoned to death by Lord "Lucky" Lucan after mistaking her for his estranged wife Veronica, emerged from the court to say he believed he had new evidence to suggest the aristocrat was alive as recently as 2002.
Mr Berriman, who had been adopted prior to his mother's killing and only learned her identity eight years ago following the death of his adoptive mother, declared that he had in recent weeks seen an internal Scotland Yard document indicating that the peer lived long after his supposed suicide in 1974.
The 48-year-old builder claimed the initial investigations into his mother's death had been tainted by police corruption, adding: "This is closure and a time to move on for [George Bingham] and his family. I can understand that he wants to move on with his life but for me this is something, at this moment, that cannot happen."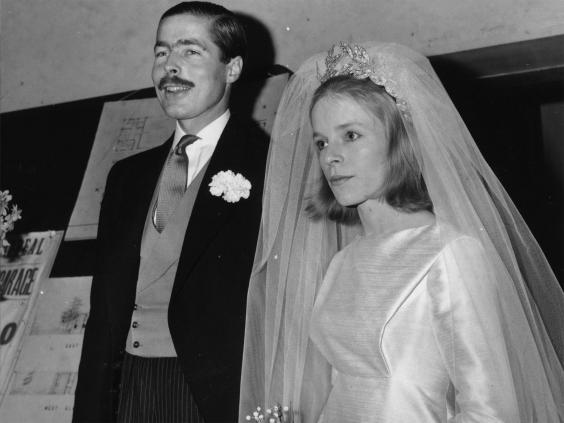 He added: "Maybe the police know more than they let on. But at the end we have to get to the truth and justice for Sandra. A horrible death, a young woman beaten - my mother. There is no getting away from the fact that whatever happened that night, Lord Lucan is guilty of something in my eyes."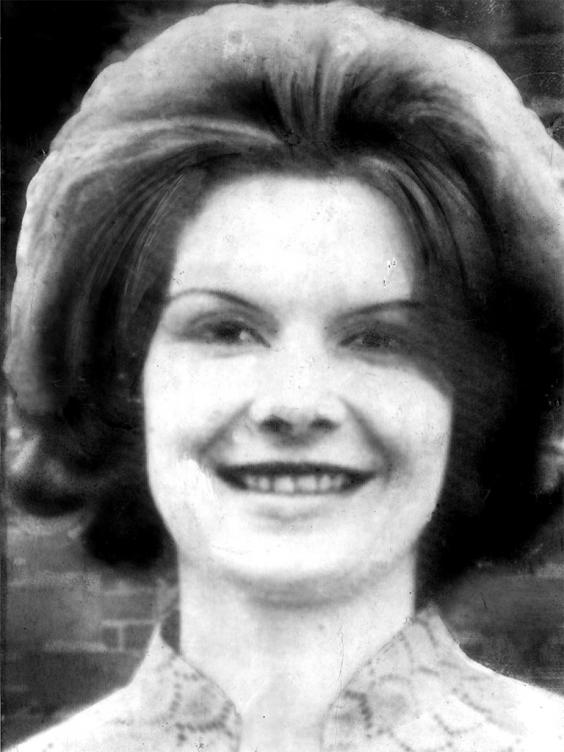 Ms Rivett, 28, had gone down into the basement of the Belgravia house to make a cup of tea when her killer attacked her with a length of lead piping wrapped in a bandage and placed her body in a canvas mail sack. When Lady Lucan, who was estranged from her husband, went to investigate she too was attacked but managed to escape, running while covered in blood to a nearby pub.
Lady Lucan named her husband as the attacker and an inquest declared him the murderer of Ms Rivett a year later.
The whereabouts of the 7th earl, a professional gambler and a fixture in London's louche netherworld of clubs and monied aristocrats, has been a subject of high speculation and low drama ever since the night of the killing. 
After driving to Newhaven in a Ford Corsair, stopping off to speak with a friend and write two letters, Lucan disappeared. Some, including his son, believe that the peer died that night, probably taking his own life by drinking heavily and sinking a borrowed boat. Among the more outlandish versions of his suggested suicide was an account that Lucan shot himself at the Kent zoo owned by his high-rolling friend John Aspinall and asked that his remains be fed to one of its resident tigers. 
But the alternative theory that Lucan used powerful connections to escape abroad to a life in luxurious but anonymous exile has lingered potently with sightings in the intervening years from Australia to Ireland and Mozambique to Paraguay. His "rediscovery" in Goa in 1996 caused a flurry of excitement until it was discovered that the man in question was not Lucan but a lifelong hippy known as "Jungly Barry". 
Although the 7th earl had been previously declared legally dead in 1999, his son argued that the declaration had not proved death "for all purposes", including his right to accede to his father's title.
Mr Bingham, a former merchant banker who was married last month to a Danish heiress, confirmed he would be taking up his earldom immediately and underlined that the death of his former nanny, whom he described as a "lovely lady", remained unexplained.
People news in pictures
People news in pictures
1/30 19 July 2016

Turkey's Prime Minister Binali Yildrim addresses members of parliament from his ruling AK Party (AKP) during a meeting at the Turkish parliament in Ankara

REUTERS

2/30 18 July 2016

Melania Trump, wife of Republican U.S. presidential candidate Donald Trump, waves as she arrives to speak at the Republican National Convention in Cleveland

Reuters

3/30 18 July 2016

Britain's Foreign Secretary Boris Johnson listens to Spain's Foreign Minister Jose Manuel Garcia-Margallo (L) during an European Union foreign ministers meeting in Brussels

REUTERS

4/30 17 July 2016

Turkey's President Recep Tayyip Erdogan reacts after attending the funeral of a victim of the coup attempt in Istanbul

Getty Images

5/30 16 July 2016

Republican presidential candidate Donald Trump, introduces Gov. Mike Pence, during a campaign event to announce Pence as the vice presidential running mate, in New York. Trump called Pence "my partner in this campaign" and his first and best choice to join him on a winning Republican presidential ticket

AP

6/30 15 July 2016

French President Francois Hollande looks on as he speaks to journalists at the Prefectoral Palace the day after a gunman smashed a truck into a crowd of revellers celebrating Bastille Day in Nice, killing at least 84 people

AFP/Getty Images

7/30 14 July 2016

Newly appointed British Foreign Secretary Boris Johnson leaves his home in north London

AP

8/30 13 July 2016

Queen Elizabeth II welcomes Theresa May at the start of an audience, where she invited the former Home Secretary to become Prime Minister and form a new government, at Buckingham Palace. Former Home Secretary Theresa May becomes the UK's second female Prime Minister after she was selected unopposed by Conservative MPs to be their new party leader

Getty Images Europe

9/30 13 July 2016

Outgoing British Prime Minister David Cameron is accompanied by his wife Samantha and their children as they hug on the doorsteps upon their departure from No. 10 Downing Street for the last time

EPA

10/30 12 July 2016

Pakistani Nobel Peace Prize laureate Malala Yousafzai arrives to celebrate her 19th birthday at the Dadaab refugee camp near the Kenya-Somalia border

REUTERS

11/30 11 July 2016

Britain's new Conservative Party leader Theresa May receives a kiss from her husband Philip John May, after speaking to members of the media at The St Stephen's entrance to the Palace of Westminster in London. Theresa May will become the prime minister who leads Britain's into Brexit talks after her only rival in the race to succeed David Cameron pulled out unexpectedly. May was left as the only contender standing after the withdrawal from the leadership race of Andrea Leadsom, who faced criticism for suggesting she was more qualified to be premier because she had children

AFP/Getty Images

12/30 11 July 2016

Prime Minister David Cameron gestures as he addresses the media outside 10 Downing Street, where he announced that Theresa May would be Britain's new leader

AFP/Getty Images

13/30 11 July 2016

Andrea Leadsom, a candidate to become the next Conservative Party leader and British prime minister, rules herself out of the leadership battle during a news conference in central London

REUTERS

14/30 10 July 2016

Portugal's forward Cristiano Ronaldo reacts as he is carried on a stretcher off the pitch by team medics after an injury following a clash with France's forward Dimitri Payet (not pictured) during the Euro 2016 final football match between Portugal and France at the Stade de France in Saint-Denis, north of Paris

AFP/Getty Images

15/30 10 July 2016

Britain's Andy Murray kisses the winner's trophy after his men's singles final victory over Canada's Milos Raonic on the last day of the 2016 Wimbledon Championships at The All England Lawn Tennis Club in Wimbledon

AFP/Getty Images

16/30 10 July 2016

British driver Lewis Hamilton celebrates with fans after climbing the paddock fence after winning the British Formula One Grand Prix at Silverstone motor racing circuit in Silverstone

AFP/Getty Images

17/30 9 July 2016

Serena Williams celebrates beating Germany's Angelique Kerber in the women's singles final on the thirteenth day of the 2016 Wimbledon Championships in London

AFP/Getty Images

18/30 8 July 2016

Catherine, Duchess of Cambridge and Prince George during a visit to the Royal International Air Tattoo at RAF Fairford

Getty Images

19/30 8 July 2016

U.S. President Barack Obama delivers remarks on the police shootings in Dallas

Reuters

20/30 7 July 2016

Justice Secretary Michael Gove makes a statement outside the Palace of Westminster, after he was eliminated in the second round of MPs' voting for the Conservative leadership

PA

21/30 6 July 2016

Olympic and Paralympic track star Oscar Pistorius reacts with his sister Aimee Pistorius at his sentence hearing at the North Gauteng High Court in Pretoria. Pistorius has been sentenced to six years in prison for the murder of his girlfriend Reeva Steenkamp

REUTERS

22/30 6 July 2016

Former Prime Minister Tony Blair responds to the Chilcot report

Getty Images

23/30 6 July 2016

David Beckham and his sons Romeo Beckham (R), and Cruz Beckham watch the action on centre court on day ten of the Wimbledon Tennis Championships in London

AP

24/30 5 July 2016

Will Smith and his daughter Willow Smith pose before Chanel 2016-2017 fall/winter Haute Couture collection fashion show in Paris

AFP/Getty Images

25/30 4 July 2016

Nigel Farage steps down as a leader of Ukip

Rex

26/30 3 July 2016

Andrea Leadsom and Britain's Justice Secretary Michael Gove, both candidates to succeed David Cameron as British prime minister, are seen appearing on the BBC's Andrew Marr Show

REUTERS

27/30 2 July 2016

Queen Elizabeth II leaves with Ken Macintosh, Presiding Officer of the Scottish Parliament, following the opening of the fifth session of the Scottish Parliament in Edinburgh, Scotland

AFP/Getty Images

28/30 1 July 2016

French President Francois Hollande, Prince William Duke of Cambridge, British Prime Minister David Cameron, Prince Harry and Britain's Prince Charles the Prince of Wales during the ceremony to mark the centenary of the Battle of the Somme at the Thiepval monument, in Thiepval, near Amiens, northern France. The Battle of the Somme remains as one of the most deadly battles of the First World War

EPA

29/30 30 June 2016

Boris Johnson speaks during a press conference at St Ermin's Hotel in London, where he formally announced that he will not enter the race to succeed David Cameron in Downing Street

PA

30/30 29 June 2016

Stephen Crabb (L) has officially announced his campaign for the Conservative party leadership, pledging to implement border controls with the EU whilst maintaining economic relations. The Work and Pensions Secretary said he wanted a set of economic arrangements "that approximate as closely as possible to the arrangements we have now"

REUTERS
He said: "It is still a mystery what happened. We do not know how this lovely lady died in 1974, but Neil lost a mother and I lost a father. We still do not know how he met his end.
"And as a British person, I still prefer to consider a person innocent until proven guilty in a court of law. Nonetheless I am very pleased with the result that we achieved today."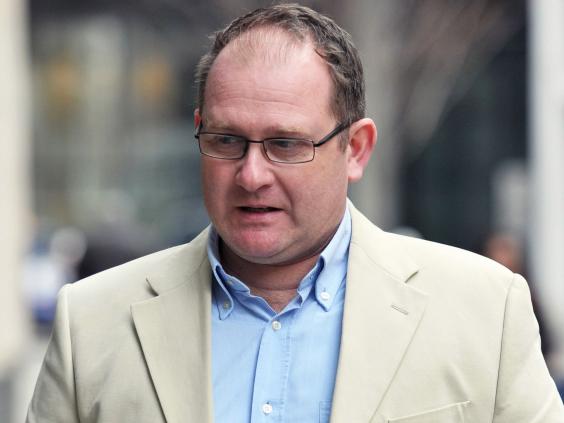 The new earl and Mr Berriman shook hands in court and Ms Rivett's son said she wished Mr Bingham "good luck" before adding that he nonetheless considered his new title "a bit tainted". 
During the hearing Mr Berriman had been asked to produce the Metropolitan Police document to which he had referred. He declined, saying it was not yet possible before adding outside court that he hoped his own enquiries would end the Lucan mystery in "12-14 months' time"..
The Yard said that, like all unsolved murders, the killing of Ms Rivett remained an open case.
Reuse content