Nearly 42 years after the discovery of his blood-splattered car on the Sussex coast sparked a mystery that became an enduring national obsession, Lord Lucan has been declared dead after a High Court judge granted his death certificate. 
The ruling by Mrs Justice Asplin after a hearing lasting barely 60 minutes allowed the son of the moustachioed peer, who disappeared following the murder of his children's nanny, to inherit his father's title as the 8th Earl Lucan.
But any hope that the formal declaration under the newly-introduced Presumption of Death Act might draw a line once and for all under the question of what happened at 46 Lower Belgrave Street - the Lucan family home in central London - on 7 November 1974 and thereafter appeared forlorn.
The new earl, George Bingham, 49, who had applied for the death certificate to be issued, insisted after the hearing in central London that the case continues to be a mystery and his father remains innocent.
He was speaking shortly after Neil Berriman, the son of Sandra Rivett, the nanny who Scotland Yard believed at the time had been bludgeoned to death by Lord "Lucky" Lucan after mistaking her for his estranged wife Veronica, emerged from the court to say he believed he had new evidence to suggest the aristocrat was alive as recently as 2002.
Mr Berriman, who had been adopted prior to his mother's killing and only learned her identity eight years ago following the death of his adoptive mother, declared that he had in recent weeks seen an internal Scotland Yard document indicating that the peer lived long after his supposed suicide in 1974.
The 48-year-old builder claimed the initial investigations into his mother's death had been tainted by police corruption, adding: "This is closure and a time to move on for [George Bingham] and his family. I can understand that he wants to move on with his life but for me this is something, at this moment, that cannot happen."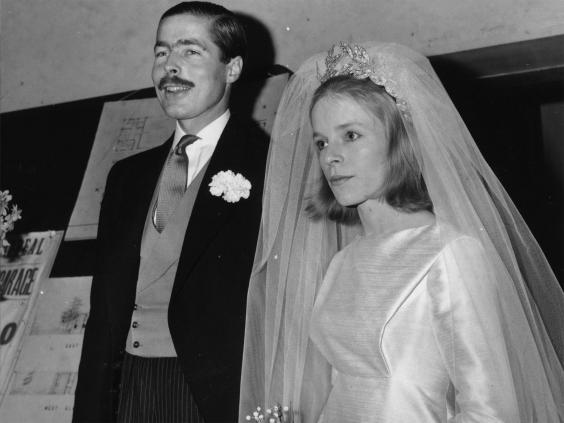 He added: "Maybe the police know more than they let on. But at the end we have to get to the truth and justice for Sandra. A horrible death, a young woman beaten - my mother. There is no getting away from the fact that whatever happened that night, Lord Lucan is guilty of something in my eyes."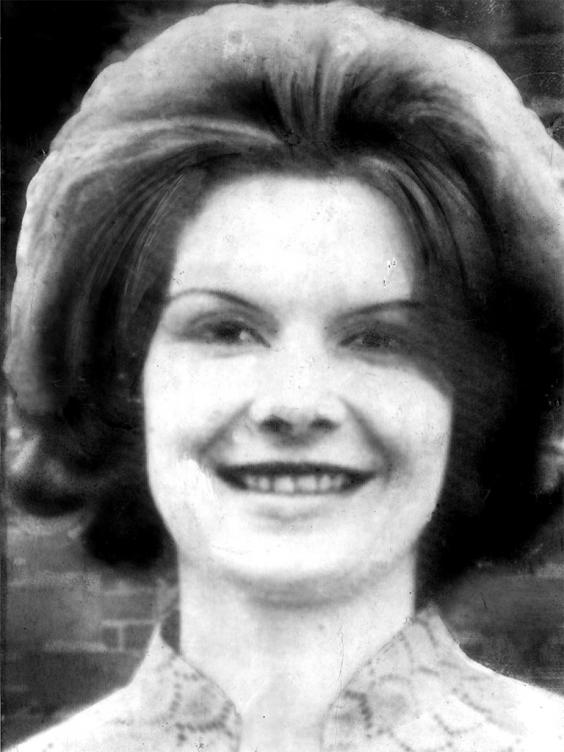 Ms Rivett, 28, had gone down into the basement of the Belgravia house to make a cup of tea when her killer attacked her with a length of lead piping wrapped in a bandage and placed her body in a canvas mail sack. When Lady Lucan, who was estranged from her husband, went to investigate she too was attacked but managed to escape, running while covered in blood to a nearby pub.
Lady Lucan named her husband as the attacker and an inquest declared him the murderer of Ms Rivett a year later.
The whereabouts of the 7th earl, a professional gambler and a fixture in London's louche netherworld of clubs and monied aristocrats, has been a subject of high speculation and low drama ever since the night of the killing. 
After driving to Newhaven in a Ford Corsair, stopping off to speak with a friend and write two letters, Lucan disappeared. Some, including his son, believe that the peer died that night, probably taking his own life by drinking heavily and sinking a borrowed boat. Among the more outlandish versions of his suggested suicide was an account that Lucan shot himself at the Kent zoo owned by his high-rolling friend John Aspinall and asked that his remains be fed to one of its resident tigers. 
But the alternative theory that Lucan used powerful connections to escape abroad to a life in luxurious but anonymous exile has lingered potently with sightings in the intervening years from Australia to Ireland and Mozambique to Paraguay. His "rediscovery" in Goa in 1996 caused a flurry of excitement until it was discovered that the man in question was not Lucan but a lifelong hippy known as "Jungly Barry". 
Although the 7th earl had been previously declared legally dead in 1999, his son argued that the declaration had not proved death "for all purposes", including his right to accede to his father's title.
Mr Bingham, a former merchant banker who was married last month to a Danish heiress, confirmed he would be taking up his earldom immediately and underlined that the death of his former nanny, whom he described as a "lovely lady", remained unexplained.
People news in pictures
People news in pictures
1/30 25 May 2016

Ukrainian servicewoman Nadiya Savchenko shakes hands with Ukrainian former Prime Minister and leader of Batkivshchyna (Fatherland) party Yulia Tymoshenko at Boryspil International airport outside Kiev in Ukraine. Russia has freed jailed Ukrainian pilot Nadiya Savchenko, who became a symbol of resistance against Moscow

Reuters

2/30 24 May 2016

Canadian Prime Minister Justin Trudeau meets Honda Robot Asimo as he visits Honda Motor Co. headquarters in Tokyo, Japan

AP

3/30 23 May 2016

U.S. President Barack Obama and Vietnamese President Tran Dai Quang shake hands at the Presidential Palace in Hanoi, Vietnam. The president is on a week-long trip to Asia as part of his effort to pay more attention to the region and boost economic and security cooperation

AP

4/30 22 May 2016

Director Xavier Dolan, right is presented with the Grand Prix award for the film It's only the end of the world by Jury member Donald Sutherland, during the awards ceremony at the 69th international film festival in Cannes

AP

5/30 21 May 2016

Erin Moriarty and Mel Gibson dance during a photocall for the film "Blood Father" at the 69th Cannes Film Festival in Cannes

Getty Images

6/30 20 May 2016

Taiwan's President Tsai Ing-wen, center, and her Vice President Chen Chien-jen, right, cheer the audience attending the inauguration ceremony in Taipei. Taiwan inaugurated Tsai its first female president, returning the pro-independence Democratic Progressive Party to power amid new concerns over increasingly fractious relations with Beijing and a flagging economy

AP

7/30 19 May 2016

Russian President Vladimir Putin meets with Thai Prime Minister Prayuth Chan-ocha on the sidelines of the Russia-ASEAN summit in Sochi, Russia

Reuters

8/30 18 May 2016

Canada's Prime Minister Justin Trudeau receives a standing ovation after delivering a formal apology for the Komagata Maru incident in the House of Commons on Parliament Hill in Ottawa

Reuters

9/30 17 May 2016

Kate Moss arrives for the screening of the film "Loving" at the 69th Cannes Film Festival in Cannes, southern France

Getty Images

10/30 16 May 2016

Catherine, Duchess of Cambridge tries out boxing at the launch of the Heads Together campaign on mental health at the Olympic park in London

Getty Images

11/30 15 May 2016

Actor Shia Labeouf appeals to photographers to allow him to wear sunglasses during a photo call for the film American Honey at the 69th international film festival in Cannes

AP

12/30 14 May 2016

French President Francois Hollande is pictured during a welcoming ceremony prior to a meeting with Nigerian president at the presidential Palace in Abuja. Regional and Western powers gathered in Nigeria for talks on quelling the threat from Boko Haram as the UN warned of the militants' threat to African security and ties to the Islamic State group

Getty Images

13/30 11 May 2016

(From L) Italian actress and director and member of the Jury Valeria Golino, Australian director and President of the Jury George Miller, French actress and singer and member of the Jury Vanessa Paradis and US actress and member of the Jury Kirsten Dunst pose during a photocall ahead of the opening of the 69th Cannes Film Festival, southern France

Getty Images

14/30 13 May 2016

Actress Lily-Rose Depp poses for photographers during a photo call for the film La Dansuese (The Dancer) at the 69th international film festival in Cannes

AP

15/30 12 May 2016

Director Jodie Foster and cast member Julia Roberts pose during a photocall for the film "Money Monster" out of competition at the 69th Cannes Film Festival

Reuters

16/30 12 May 2016

Chinese artist Ai Weiwei takes pictures as he meets with female university students in Gaza City during his visit in the Gaza Strip for his upcoming documentary film on the refugee crisis in the Middle East

Getty Images

17/30 12 May 2016

Japan's Prince Akishino and his wife Princess Kiko stands next to Pope Francis during a meeting at the Vatican

Getty Images

18/30 10 May 2016

Belgium's Minister of Foreign Affairs Didier Reynders shakes hands with a Palestinian man, whose house was destroyed during 2014 war, eastern Gaza City

Reuters

19/30 9 May 2016

WikiLeaks founder Julian Assange holds up his new kitten at the Ecuadorian Embassy in central London. The kitten is a gift from Assange's young children to keep him company

Reuters

20/30 8 May 2016

Former U.S. President George W. Bush fist bumps wounded warrior Master Sergeant Israel Del Toro Jr on stage during the Symposium on Invisible Wounds at the Invictus Games in Orlando

Reuters

21/30 7 May 2016

President Barack Obama receives an honorary degree conferred upon him by Vernon Jordan before he delivered the commencement address to the 2016 graduating class of Howard University in Washington

Reuters

22/30 6 May 2016

Labour mayoral candidate Sadiq Khan arrives at City Hall in London with his wife Saadiya (right) and campaign team as counting continues on votes for the Mayor of London and the London Assembly elections

PA

23/30 5 May 2016

The Turkish Prime Minister has announced his resignation after falling out with President Recep Tayyip Erdogan

24/30 4 May 2016

Britain's Catherine, Duchess of Cambridge, visits the Magic Garden at Hampton Court Palace near London

Reuters

25/30 3 May 2016

Brazilian top model Gisele Bundchen poses before a fashion show by German designer Karl Lagerfeld as part of his latest inter-seasonal Cruise collection for fashion house Chanel at the Paseo del Prado street in Havana, Cuba

Reuters

26/30 2 May 2016

Katy Perry looks unrecognisable as arrives for the Costume Institute Benefit at The Metropolitan Museum of Art in New York

Getty Images

27/30 2 May 2016

Canadian Prime Minister Justin Trudeau and Britain's Prince Harry leave a Sledge Hockey scrimmage at Ryerson University in Toronto, to promote the 2017 Invictus Games, to be played in Canada

Getty Images

28/30 1 May 2016

Princess Charlotte of Cambridge looks on as she walks while pushing her toy blocks across the lawn outside as her mother Catherine, Duchess of Cambridge takes her photo ahead of her first birthday at Anmer Hall in Norfolk. The young Princess celebrates her first birthday on 2 May

Getty Images

29/30 1 May 2016

Kazakhstan's President Nursultan Nazarbayev dances with artists during celebrations to mark Kazakhstan People's Unity Day in Almaty, Kazakhstan

Reuters

30/30 30 April 2016

US President Barack Obama kisses his wife Michelle after speaking at the 102nd White House Correspondents' Association Dinner in Washington

Getty Images
He said: "It is still a mystery what happened. We do not know how this lovely lady died in 1974, but Neil lost a mother and I lost a father. We still do not know how he met his end.
"And as a British person, I still prefer to consider a person innocent until proven guilty in a court of law. Nonetheless I am very pleased with the result that we achieved today."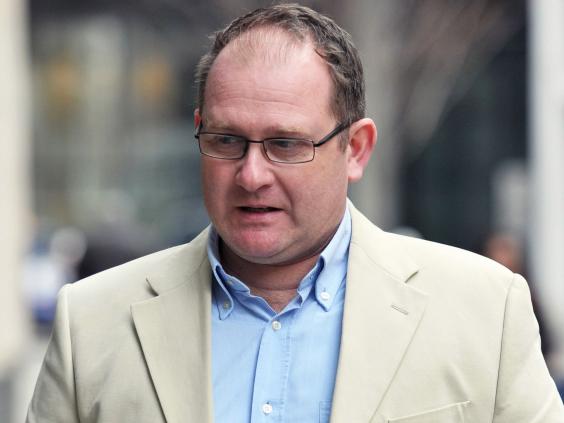 The new earl and Mr Berriman shook hands in court and Ms Rivett's son said she wished Mr Bingham "good luck" before adding that he nonetheless considered his new title "a bit tainted". 
During the hearing Mr Berriman had been asked to produce the Metropolitan Police document to which he had referred. He declined, saying it was not yet possible before adding outside court that he hoped his own enquiries would end the Lucan mystery in "12-14 months' time"..
The Yard said that, like all unsolved murders, the killing of Ms Rivett remained an open case.