Louise Redknapp has joined calls to stop referring to the female partners of footballers as Wags - because the term is belittling and derogatory.
The former Eternal singer, 39, said that reducing women to wives and girlfriends takes away from their individual achievements.
Speaking to the MailOnline at the World Cup party at the Cannes Lions festival after England's defeat by Uruguay on Thursday, she said: "I think the term Wag is quite a derogatory term - I don't feel it's ever used in a positive way.
"I have lots of friends who are married to footballers, and a lot of them are career women; I know girls who have started lots of companies, and can speak four languages.
"There are thousands of women married to footballers, and they're all different. So I think it's hard to use just one three letter word."
Redknapp, who is married to retired footballer Jamie Redknapp, sold ten million records with girl group Eternal, which also included sisters Esther and Vernie Bennett and Kelle Bryan, before the band split in 2000.
"I was really proud to be part of Eternal. When I look back at "Stay" and "Just A Step From Heaven"- I think it was the second biggest-selling album in the UK, apart from Pink Floyd the year it got released. It was quadruple platinum in its first year," she said.
"And when I look back on that, I was so proud to be part of something that was so credible and so real.
"The last time I sang with the girls, they made the hairs on the back of my neck stand up because, live, they're incredible."
Redknapp said she would love to pursue her singing career again but had turned down the opportunity to appear on ITV's The Big Reunion because "I didn't want to do a TV show".
She said: "It's great the girls did it, and I know they would have smashed up the show, but for me, I couldn't see myself doing the whole behind-the scenes thing. But it was good for them."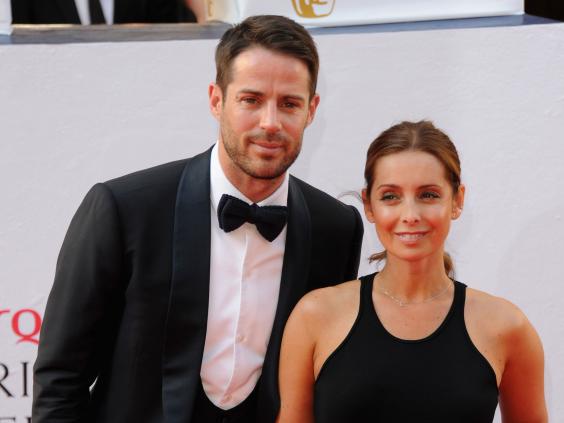 Further emphasising why women should not be defined solely by their relationships with footballers, Redknapp revealed that she is not a football fan "and never have been" – although she said she is a keen supporter of her father-in-law Harry Redknapp's Queens Park Rangers.
And the mother-of-two said that women have to develop a thick skin in the face of the pressure to look good: "I don't think it's pressure on women married to footballers, it's pressure on all women. And I think it's about being strong enough to not feel that pressure," she said.
The term Wag came into common usage during the 2006 World Cup in Germany, when the so-called wives and girlfriends, including Victoria Beckham, Coleen Rooney and Cheryl Cole, were based in the town of Baden-Baden.
Press coverage focused on their shopping and socialising, which was said to have proved detrimental to England's football fortunes – it couldn't possibly have had anything to do with the players' performances.
Redknapp said: "When Jamie played football, I was quite chilled and he played for good teams... but it's his job, and you don't get massively involved in your partner's job."
Because, like many "WAGs", Redknapp has a lot to offer in her own right.
Reuse content