The reported decision to knight Lynton Crosby, the Tories' election mastermind, has sparked a fresh row over alleged cronyism in the honours system.
Mr Crosby, soon to be Sir Lynton when the New Year Honours are officially announced, was brought in by the Conservatives for the 2005 election and has widely been credited as the force behind their surprise victory in May.
The official reason for the award will not be revealed until Thursday but campaigners have voiced outrage and claimed the decision "demeans the honours system".
Alexandra Runswick, director of campaign group Unlock Democracy, told The Sunday Times: "The honours system is supposed to be about rewarding public service…David Cameron is using it to reward a lobbyist."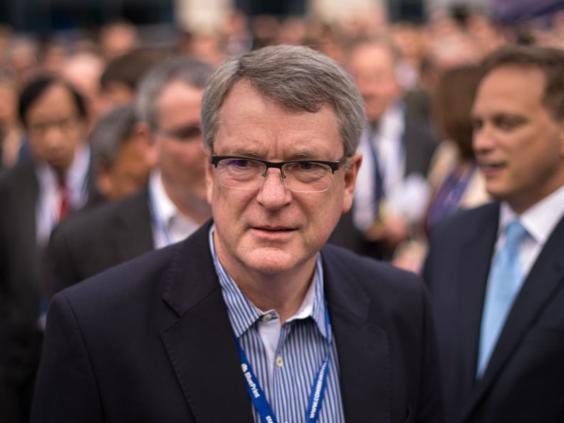 Several MPs have voiced their opposition to Mr Crosby being knighted, while many people were citing the Government's own guidance.
"The honours system recognises people who have made achievements in public life (and) committed themselves to serving and helping Britain," it says.
"They'll usually have made life better for other people or be outstanding at what they do."
The Government cites voluntary service, community work, innovation and "moral courage" among the possible achievements leading to an honour.
They are decided by a committee comprised of civil servants, professors, peers, experts and former MPs and then ratified by the Prime Minister and Queen.
Several commenters on Twitter did not seem to feel Mr Crosby met the relevant criteria…
Cameron's decision to give a knighthood to Lynton Crosby shows just how rotten the honours system is. Cronyism at it's worst.

— Kevin Kerrigan (@Kevin_Kerrigan1) December 27, 2015
Knighthoods should be for those who've served the UK with distinction. Lynton Crosby served the Tories with distinction. Not the same thing!

— Jonathan Arnott MEP (@JonathanArnott) December 26, 2015
Glad to see Lynton Crosby, a 'Tory strategist', getting knighted. Well deserved. I was beginning to think the honours system was a farce...

— Dai Lama (@WelshDalaiLama) December 27, 2015
A knighthood for 'public service'? Irony. Sir Lynton Crosby of public service cuts would be more apt.

— Neil Coyle (@coyleneil) December 26, 2015
Arise Sir dogwhistle. Lynton Crosby knighted for "public service".

— Mary Creagh (@MaryCreaghMP) December 26, 2015
What public service has Lynton Crosby done that means he deserves a knighthood more than every nurse, doctor and teacher in the land?

— Amy (@thisisamy_) December 27, 2015
Lynton Crosby? Is Cameron trolling our entire political system? This is absolutely rank. Rank.

— Catrin Griffiths (@thelawyercatrin) December 26, 2015
Dear Dave, If you're giving Lynton Crosby a knighthood, then I assume I'm about to become a Lord... Love Lord Larry of Under Radiator x

— Larry the Cat (@Number10cat) December 27, 2015
…but some people thought the knighthood was well-deserved.
A knighthood? Lynton Crosby deserves a hereditary peerage. My take on Sir Wizard of Oz: https://t.co/IndPtIU5NV

— Fraser Nelson (@FraserNelson) December 27, 2015
Of course Lynton Crosby deserves a knighthood https://t.co/AiVza3YTdn

— Isabel Hardman (@IsabelHardman) December 27, 2015
Forget a knighthood, Lynton Crosby should be made a saint for helping to prevent a Miliband-led Labour government pic.twitter.com/nPBsRosM3p

— David Jack (@DJack_Journo) December 27, 2015
The 58-year-old Australian has also garnered less flattering nicknames including "master of the dark arts".
Detractors have criticised Mr Crosby's alleged divisive tactics and "dog whistle politics" in Tory campaigns on controversial issues, while satirical magazine Private Eye lampooned him as a dog bought by Mr Cameron to attack his opponents.
The strategist has also advised the Canadian Conservative Party, Liberal Party of Australia and cigarette manufacturer Philip Morris International. 
Reuse content