Macaulay Culkin wishes Anne Robinson was his mother.
In a surprising omission, the Home Alone actor said during a London gig at Concrete in Shoreditch this week that he is a fan of the Weakest Link presenter.
"I really like Anne Robinson, she's so fierce and cold," he said. "I wish she was my mum."
The 33-year-old legally blocked his real parents, Patricia Brentrup and Kit Culkin, from controlling his £11million fortune and is still estranged from his father.
The actor is currently in the UK as part of his band Pizza Underground's British tour, which will stop at Manchester, Birmingham and Hull among others.
The band, who boast pizza-themed songs such as "I'm Waiting For Delivery Man", "Cheese Days", "I'm Beginning To Eat The Slice", "All The Pizza Parties" and "Take A Bite of the Wild Slice", are also known for their Velvet Underground covers.
Culkin is so far enjoying his time spent in the UK, although not perhaps for the typical tourist attractions.
"I love England and I like the beer and pizza here," he said, before adding jokingly, "I don't know what I'm doing with my life."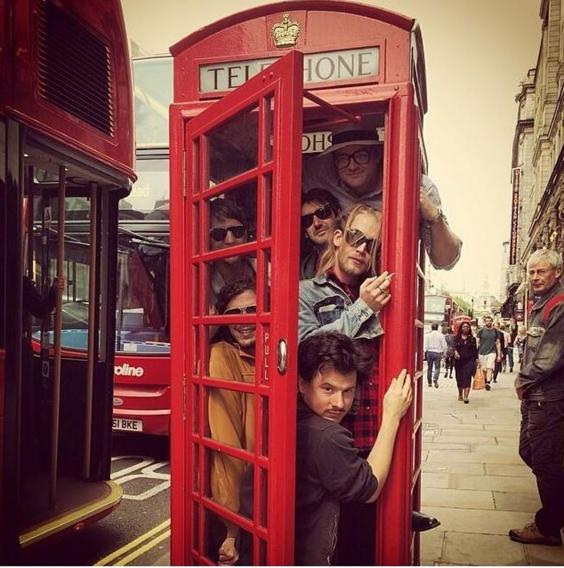 The band handed out slices of pizza during the concert, in which the former actor played a mini trumpet and maracas.
Culkin took the ironic wearing of T-shirts with pop culture figureheads to new heights last week, when he shared a picture of himself wearing a T-shirt that featured a photo of Ryan Gosling wearing a T-shirt of him in his Home Alone days. Unfortunately, he didn't choose to wear the much-pored-over garment of irony at his gig this week.
Reuse content