Mandy Rice-Davies has died.
The British model and showgirl passed away after suffering from cancer. She was 70.
Alongside Christine Keeler, she was one of the leading figures at the centre of the Profumo scandal that threatened to destroy Harold MacMillan's government in the Sixties.
"It is with deep sadness that the family of Marilyn Foreman, also known as Mandy Rice-Davies, have confirmed that she passed away yesterday evening after a short battle with cancer," her spokesperson said in a statement.
"They have asked for their privacy to be respected and no further comment will be made."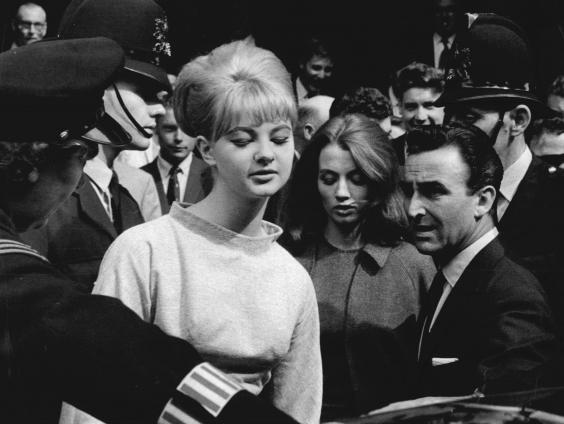 Keeler's affair with war minister John Profumo was the subject of national outrage and, after he denied having a sexual relationship with the showgirl in Parliament, led to his resignation from office in 1963.
Rice-Davies lived with Keeler, and although she never met Profumo personally, her involvement in discrediting the Conservative government became key.
Profumo's biggest mistake, Rice-Davies suggested during an interview with The Telegraph last year, was failing to tell the truth.
"That was the point that festered," she said. "Most of the press knew that Christine had been having this affair with Profumo.
"There was this festering until the question was asked in Parliament and when he denied it there was kind of a storm close to fury.
"Had he actually stood up and told the truth he would probably have gone to the back benches, maybe."
Rice-Davies also testified at the high profile trial of osteopath Stephen Ward, who stood accused of profiting from the "immoral earnings" of herself and Keeler.
The case exposed a number of scandalous affairs affecting several influential and high society figures.
She claimed to have had an affair with Lord Astor.
When she was told in court he had denied the relations, she famously responded on the witness stand: "Well he would, wouldn't he?"
Reuse content