Mariah Carey, multi-range warbler, occasional diva and self-processed 'elusive chanteuse', is one of the most professional singers on the planet.
In fact, Carey takes her job so seriously that even her four-year-old son Moroccan can't get in the way of her perfoming her duties.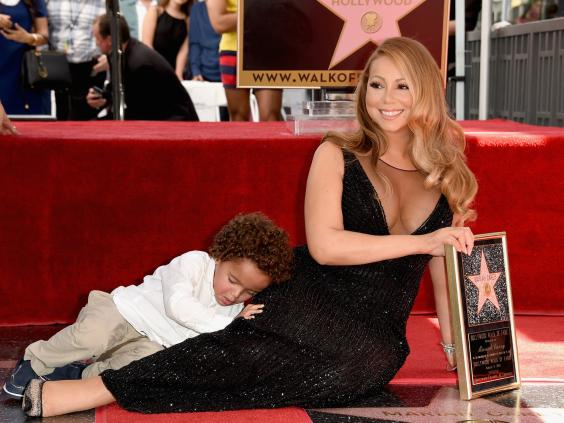 The singer recieved a star on the Hollywood Walk of Fame this week but had to deflect her son's advances so she could give the perfect pose for the cameras.
Her son ran over and gatecrashed the moment while Carey was draped casually on a bit of the pavement.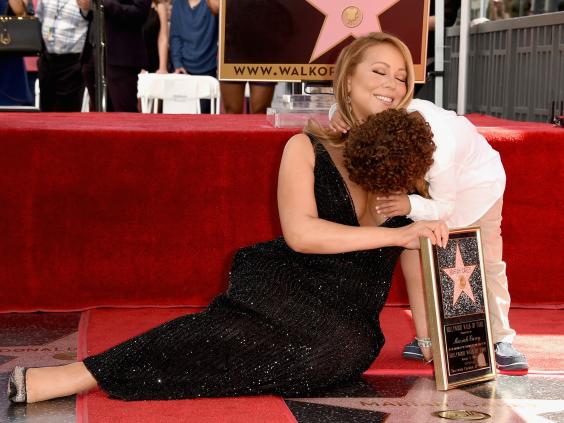 Of course, this is a Hollywood pavement, so it's all sparkly and expensive looking, rather than being covered in chewing gum.
While Moroccan wrapped his arms around her, Carey re-adjusted her neck so she was still looking at the camera and closed her eyes for a minute, her legs, arms, torso and face still in the exact same pose.
After that, Moroccan went behind her and tried lying along her legs in an attempt to get his mum to be a bit more animated, before being led away by one of Carey's entourage, kicking and screaming.
The singer is now the 2,556th star on the trail, but with behavior like this, there's no  she's doubt the one with the most professional conduct.
Reuse content