Meghan Markle has barely been out of the headlines recently — and all because of the new man in her life, Prince Harry.
But don't let the press fool you, Markle is so much more than the girlfriend of a British royal.
Born in Los Angeles, she is best known for her role on legal drama "Suits," in which she plays Rachel Zane.
Away from the camera, she is the founder of lifestyle website and brand The Tig, and a fashion designer. She also works as a women's rights activist for the UN's Women's Political Participation and Leadership programme.
From meeting political leaders in Rwanda to enjoying a British Sunday roast with a YouTube star, read on for the incredible jetsetting life and accomplishments of Meghan Markle.
Meet Meghan Markle, the 35-year-old actress, entrepreneur, and political activist who also happens to be Prince Harry's new girlfriend.
Best known for playing Rachel Zane in legal drama "Suits," she made her acting debut in "General Hospital" in 2002. She has also starred in shows including "CSI: NY" and "Castle," as well as films like "Get Him To The Greek" and "Horrible Bosses."
She lives in Toronto, where "Suits" is filmed. It was here that she reportedly met Harry in May while he was visiting the city to promote the Invictus Games 2017.
This means she, and her two adopted dogs, are used to the snow.
While "Suits" may have put her on the map, Markle is much more than just an actress.
She is an official advocate for the UN's Women's Political Participation & Leadership programme, and gave a speech for International Women's Day in 2015.
As part of her work with the UN, she travelled to Rwanda to meet female political leaders.
In December 2014, she travelled to Afghanistan with General Martin E. Dempsey, chairman of the Joint Chiefs of Staff, on a United Service Organisations tour.
She also attended the One Young World Summit in Ottawa in September, where she met Canadian Prime Minister Justin Trudeau.
Markle founded and writes for lifestyle website and brand The Tig. It features travel, food, fashion, and fitness articles, as well as interviews with powerful women. Markle also blogs on issues like civil rights and empowerment.
The Tig also promotes Markle's "accessible" clothing range, "Meghan Markle Collection." The collection was launched with Canadian retailer Reitmans and every item is under $100 (£56).
She also has a passion for style and is seen wearing high fashion pieces from the likes of Chanel and Christian Louboutin.
Markle is big on interior design, regularly writing about entertaining and decluttering on The Tig. She also posts photos of her own cosy space.
She is a fan of art and collects pieces for her home.
Like her "Suits" character Rachel, Markle is a self-proclaimed foodie. She dabbles in everything from pizza to vegan food.
She doesn't hold back on letting the world know she enjoys a cocktail (or two).
Keeping fit is also a priority, as evidenced by her impressive yoga skills.
Markle's social media shows the life of an international jetsetter. Whether for work, volunteering or pleasure, she seems to always be travelling.
She visits New York City so much that she calls it her "home away from home."
Another favourite is Positano on Italy's Amalfi coast.
More recently, however, she appears to have spent a lot of her time in London.
She even cheered on Serena Williams at Wimbledon in July.
When she's in the city, Soho House is her favourite place to stay (although she now may call Kensington Palace home).
She seems to be learning the ways of British life by making friends with locals over a Sunday roast. Here she is with YouTube sensation Tanya Burr.
She has also spent time with former "Made in Chelsea" star Millie Mackintosh.
While The Daily Mail reported that Markle has returned home to Toronto to continue filming, one thing is certain – the UK hasn't seen the last of Meghan Markle.
Read more: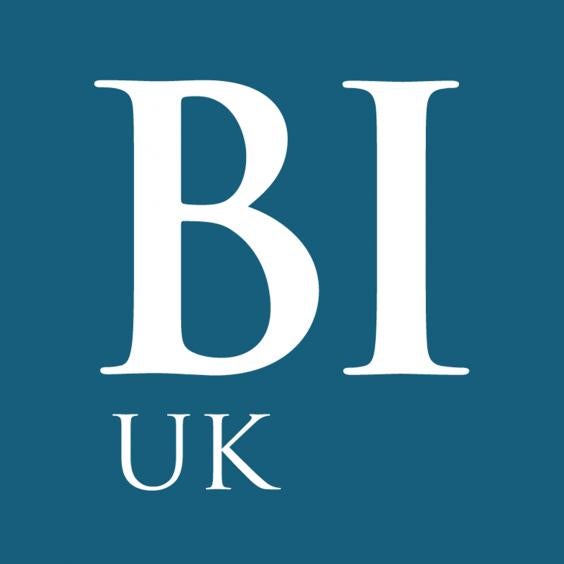 • This chart is easy to interpret: It says we're screwed
• How Uber became the world's most valuable startup
• These 4 things could trigger the next crisis in Europe
Read the original article on Business Insider UK. © 2016. Follow Business Insider UK on Twitter.
Reuse content