Fashion and 'fattism' are familiar bedfellows.
And while it is shocking to learn that a leading Hollywood actress couldn't find a designer to dress her for the Academy Awards this year, it's hardly surprising that the industry ran a mile from a client who didn't fit their very exacting sample size ideals.
"Two Oscars ago, I couldn't find anybody to do a dress for me," Bridesmaids star Melissa McCarthy told Redbook magazine.  "I asked five or six designers - very high-level ones who make lots of dresses for people - and they all said no."
McCarthy isn't, of course, the only female above a UK size 10 who has run into problems.
An extremely high profile US singer had similar issues when asking designers to make clothes in her size, not to grace the red carpet, but instead to star on the cover of an equally high profile fashion magazine, a source told The Independent.
A famously buxom model suffered the same fate trying to find labels to dress her for a fashion shoot, the source added. Now recognised worldwide and gracing magazines left, right and centre, it seems it's she who had the last laugh.
Not that international acclaim would ever stand in the way of Chanel creative director Karl Lagerfeld – the man who famously branded Adele "a little too fat" in 2012.
"No one wants to see curvy women," he told Focus magazine in a separate interview. "You've got fat mothers with their bags of chips sitting in front of the television and saying thin models are ugly. Fashion is about dreams and illusions."
This, of course, from the man who himself weighed a sizeable 90 pounds more than his current frame, before he endured an extreme diet in 2001.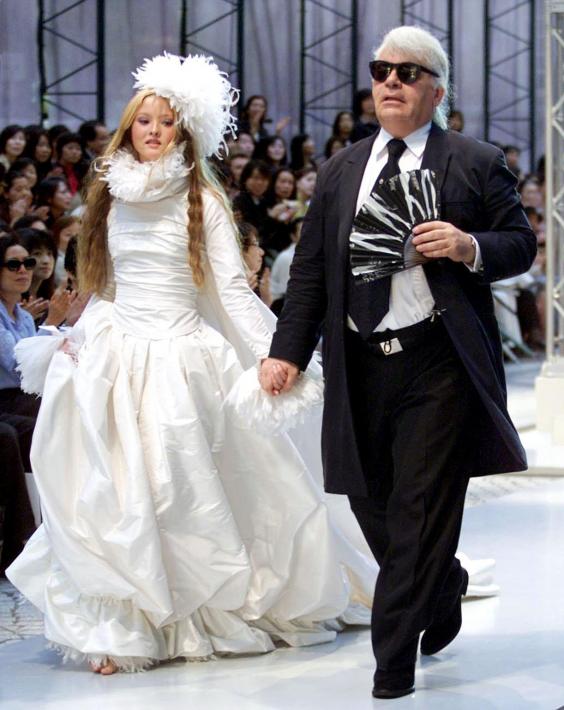 But why is fashion so obsessed with thinness?
"It cannot be denied that visually, clothes fall better on a slimmer frame," former Australian Vogue editor Kirstie Clements told The Guardian in 2013. "But there is slim, and then there is scary skinny."
"As a Vogue editor I was of the opinion that we didn't necessarily need to feature size 14-plus models in every issue. It is a fashion magazine; we are showcasing the clothes. I am of the belief that an intelligent reader understands that a model is chosen because she carries clothes well.
"Some fashion suits a curvier girl, some doesn't. I see no problem with presenting a healthy, toned, Australian size 10 [UK 8-10]. But as sample sizes from the runway shows became smaller, 10 was no longer an option and the girls were dieting drastically to stay in the game."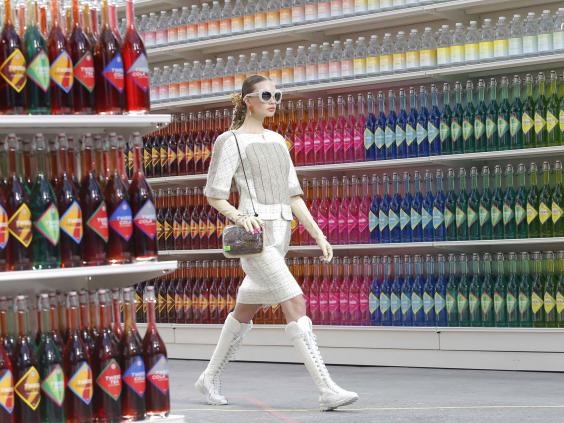 "It is too simplistic to blame misogynistic men, although in some cases I believe that criticism is deserved," she continued. "There are a few male fashion designers I would like to personally strangle. But there are many female fashion editors who perpetuate the stereotype, women who often have a major eating disorder of their own.
"They get so caught up in the hype of how brilliant clothes look on a size 4, they cannot see the inherent danger in the message."
That message being one that does the very opposite of what fashion, as a concept, intends. A message that undermines healthy body image, strips confidence and ultimately makes its young, female audience feel far from aspirational. It makes them feel bad about themselves.
Reuse content