Michael Jace has pleaded not guilty to murdering his wife in a Los Angeles court.
Bail was set at $2million (£1.2million) and he was ordered to stay away from his children if he is released.
Police say that The Shield actor shot his wife, April, multiple times at their family home on 19 May, while their children were in the house.
The two boys, aged under 10, were unharmed and are currently living with relatives.
Jace will not contest the order prohibiting contact with his sons, said his lawyer, Jason Sias.
"Mr Jace is just concerned about his children," he said after the hearing.
Sias said that the actor may seek a reduction of his bail at a future hearing. He is next expected in court on 1 August.
Fire officials said that they received an emergency phone call from April Jace's father, in which he alleges that the actor told him that he had shot his wife.
The recording has been released:
"My son-in-law called me, and (texted) me, and said come get the kids because he shot April, our daughter," said April Jace's father.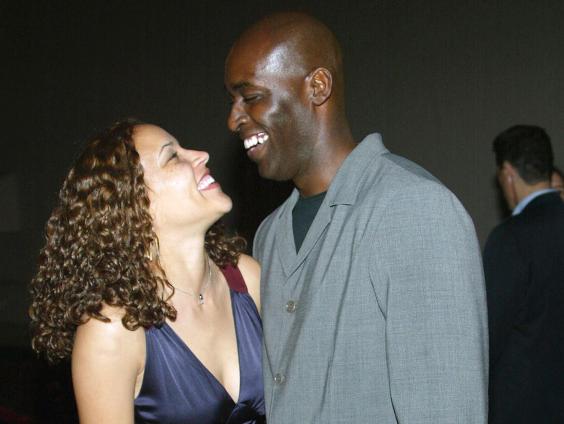 Her family released a statement calling the death "a senseless act of domestic violence".
Investigators have said the 51-year-old also called police directly claiming he had shot his wife.
Jace played Detective Julien Lowe in FX series The Shield. He is also known for appearing in Forrest Gump and Boogie Nights.
The couple were married for nine years and have two children together. Jace has another child from a previous relationship.
Read more: Michael Jace to be charged with murder
Police have not disclosed a possible motive for the shooting but previously said they were investigating whether it was prompted by financial difficulties or other marital problems.
The actor had filed for bankruptcy in 2011 and fell behind on payments to creditors as recently as December.