Michelle Rodriguez says that the ramifications of the Free The Nipple campaign might not be positive.
The actress tweeted yesterday that, although she supports the cause, it could lead to rape. She also shared a link to a trailer for the Free The Nipple film, which follows topless women as they walk around New York addressing censorship issues.
I believe this thing is too evolved for American men and may create a rape case influx if past but love the cause :) http://t.co/uyWlH5mWR7

; Michelle Rodriguez (@MRodOfficial) December 3, 2014
Rodriguez was seen wearing one of the movement's T-shirts when she recently left Ibiza airport in August.
The #FreeTheNipple campaign is an equality movement that argues that women should be permitted to publicly expose their nipples in the same way men do. The issue has received widespread publicity through numerous high-profile names including Scout Willis, who in May staged a topless protest.
The model walked around New York without a top on in reaction to being banned from Instagram after sharing a photograph of a sweatshirt she designed featuring two topless women.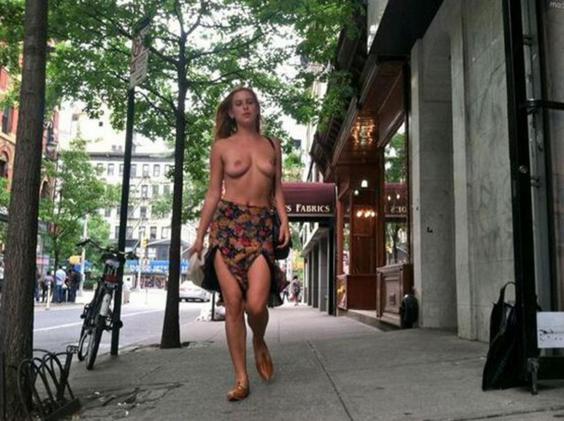 Not long after, Rihanna deleted her popular account from the social media platform after a topless magazine cover of the singer was removed from the site. She rejoined Instagram in November.
Public toplessness was legalised by NYPD in 1992, but police still arrest women who do so.
Rogriduez's comment was praised by Free The Nipple director Lina Esco.
"I'm glad my friend Michelle brought this up because the film is not designed to promote women going topless," Esco told The Mirror. "That is merely a trojan horse for the real conversation which is about gender equality.
"Whatever rights men have women should have too. It's unbelievable in this day and age that is still illegal to breastfeed your child in public in several states. Going topless should be a basic human right - not a criminal act."
Other names to have shown support for the cause include Miley Cyrus, Lena Dunham and Liv Tyler.
Reuse content