The Sun newspaper is claiming Ed Miliband refused to join their campaign to support an army veteran's charity.
David Cameron, Nick Clegg, and Nigel Farage all posed on the front page of today's The Sun with a Help for Heroes wristband prominently displayed.
An empty white box makes clear the Labour Party leader's absence.
The newspaper claims Mr Miliband turned down endorsing the campaign "for fear of offending Labour lefties."
One of Mr Miliband's aids spoke to PoliticsHome: "It's untrue that Ed refused to back the Help for Heroes campaign. He was busy with the shadow cabinet discussing how to respond to the Isil [Isis] threat in Iraq."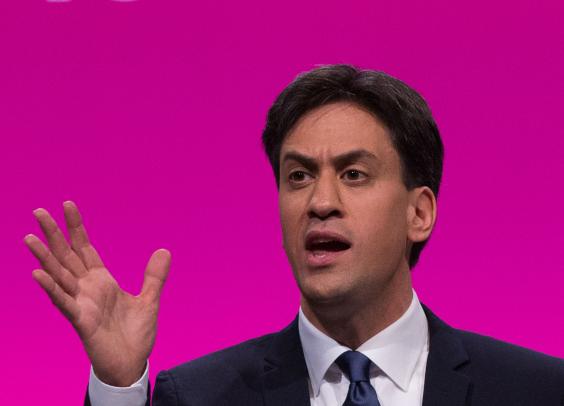 But according to a spokesperson from The Sun, the opposition leader was approached four times by the newspaper who also warned him he might be "empty chaired" if he did not do it.
"He was not asked to hold up anything Sun branded," the spokesperson said. "Every day this week there has been a Help for Heroes feature or news story, it has been well flagged up. The other three political leaders posed with selfies.
"The idea that it would have been a big chunk out of his day is just wrong. It was absolutely not a stitch up, this was the next part of the campaign."
Mr Miliband does not have a good history with the paper.
Earlier this year he landed in trouble for posing with a special World Cup edition. His apology only exacerbated matters, with many Labour MPs criticising their leader for his association with a paper highly unpopular in the Liverpool area for its notorious Hillsborough coverage.
The Labour leading is also facing criticism after he forgot key segments of his speech at the Labour conference earlier this week.
Mr Clegg was quick to draw blood, commenting on LBC this morning that it was "astonishing" Mr Miliband had failed to mention the deficit in his speech, which the deputy Prime Minister branded "a list of campaign slogans based on nothing whatsoever".
Reuse content