A century after it began the debate over how the First World War should be remembered and commemorated continues to rage.
Politicians, presenters and academics have battled among the airwaves in recent weeks and the latest skirmish took place at a conference today, on how schools should best mark the anniversary.
Jeremy Paxman, a belligerent in the dispute, stoked the flames a little further by seemingly calling the Education Secretary Michael Gove a "charlatan" who had been engaged in political point scoring at a time when the vast numbers who died commanded respect instead. The Newsnight presenter again lambasted the Prime Minister as an "idiot" for previously calling for "street party" celebrations to commemorate the centenary.
Speaking at a conference in the Methodist Hall, Westminster, organised by Wellington College and Wellington Academy to help schools prepare for teaching pupils about the centenary of the Great War, Mr Paxman said: "[The First World War] is the most important event in the modern history of our country; the event that made modern Britain. That is the reason we need to understand it and that is the reason we need to commemorate it.
"Now I'm not going to talk about the outbreak of the war. There are many others arguing about it now – some of them reputable historians, some of them charlatans, who could have been great historians, making a political point."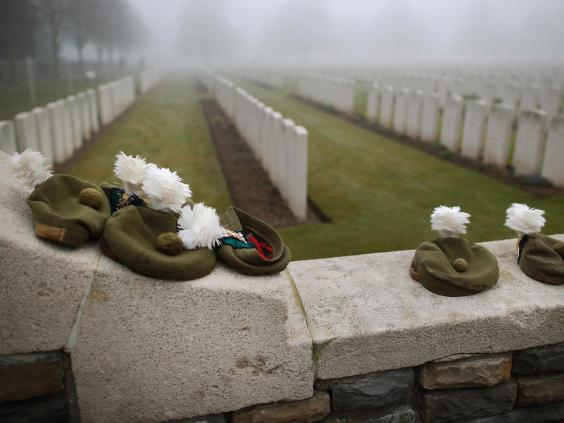 Although the broadcaster had not named anyone, the audience's laughter left no doubt as to whom he was referring to. A spokesman for Michael Gove declined to respond.
The BBC presenter had waded in against the Prime Minister last year after David Cameron said marking the centenary should be like the Diamond Jubilee celebrations. He said "only a moron would 'celebrate' war". In January a row erupted between Blackadder star Sir Tony Robinson and Michael Gove when the Education Secretary said "left-wing academics" were using the historical comedy "to feed myths"about World War One.
Mr Paxman had previously said he did not have a problem with teachers using episodes of Blackadder Goes Forth to teach pupils about the conflict "as long as it was not taught as fact". At the same event he also criticised Mr Gove for "wilfully misquoting" Cambridge historian Sir Richard Evans over the debate.
Mr Paxman said he did not know how best to acknowledge the devastation of World War One, which saw almost one million Britons dead or missing. He said: "There has been an awful lot of nonsense talked on the subject. I think at the very least we owe these men and women a duty of respect and remembrance. I don't have brilliant ideas that this should be celebrated with school parties as some idiots have suggested but a quiet reverence is the very least we owe these people."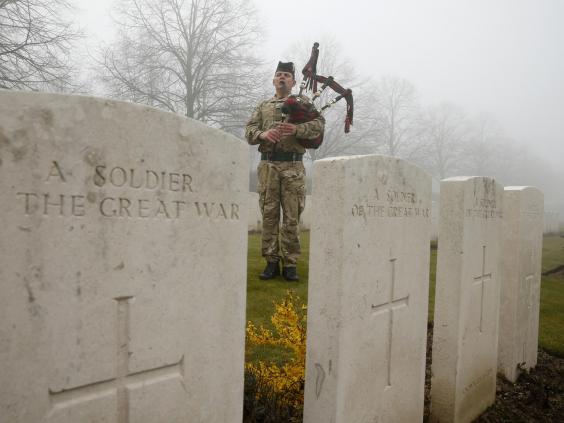 Conservative Defence Minister Andrew Murrison, a former Royal Navy surgeon, had earlier claimed he was "Blackadder's biggest fan" and that the Great War's legacy "must be about better understanding of the causes, conduct and consequences of the touchstone event of our modern history".
Mr Paxman said he believed it impossible that a mass war on a similar scale could ever take place now and, at any rate, the youth of today lacked the same "sense of duty" that drove their ancestors to fight in World War One.
He said: "I don't think the causes of war were necessarily as noble as is sometimes suggested," having earlier referred to Belgium, which Germany invaded in August 1914, as "an inherently pointless country".
The BBC presenter commended teachers for taking pupils to war graves abroad to carry out projects to find as much as they can about a particular fallen soldier. He said: "There were 16,000 villages at the end of the war in England and Wales. There were 40 of them to which all those who volunteered or were conscripted never returned. There was scarcely a corner of the land therefore that was not affected by this experience."
He said it raised the "difficult question" as to how the country can best mark the event given its distance from people living today.
Referring to the Second World War's legacy on his own family, the Author and playwright Michael Morpurgo spoke movingly of two of his uncles, Peter and Francis Cummings, the former who was in the RAF and killed during the war aged 21 while the latter, originally a communist and pacifist for whom "everything changed" upon hearing news of the death of his brother.
Mr Morpurgo said: "He joined the Special Operations Executive and went away and did extraordinary things."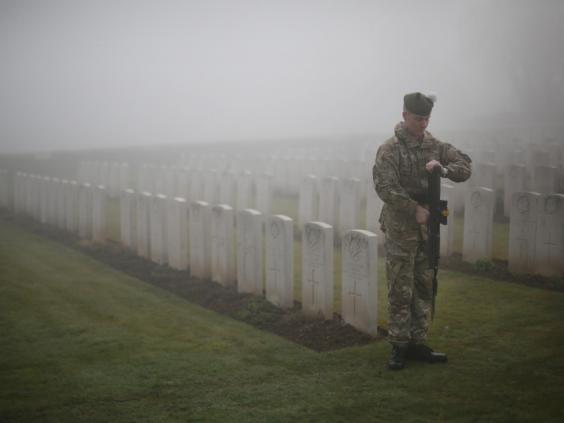 The War Horse author said events such as the Somme and the Holocaust were almost "too massive to comprehend" when teaching children about the legacies of both world wars. He said the key to communicating the true nature of the horrors of war was through individual stories such as Anne Frank's diaries.
Mr Morpurgo, a former teacher and soldier, said although fiction was fine to "touch people's hearts" when discussing the war, he added: "It's important that children have access to the people who were there. What they said or wrote, letters home or poetry, if that's the foundation of what we're passing on then I think it's fine."
He read out two letters, the first from Harry Patch, "the last Tommie" who died aged 111 in 2009, and another from the children's author Raymond Briggs, whose childhood recollections of the war's legacy will form part of the soon to be published Only Remembered, edited by Mr Morpurgo.
Mr Patch, who had written two years previously about his experiences as part of the "PBI – Poor Bloody Infantry", said: "We weren't heroes. We didn't want to be there. We were scared, we all were, all the time. Any man who tells you he wasn't is a damn liar. Life in the trenches was dirty, lousy and unsanitary. The barrages that proceeded battle were one long nightmare and when you went over the top it was just mud, more mud mixed with blood and you struggled through it with dead bodies all around you, any one of whom could have been me."
Mr Patch had criticised the politicians for suggesting a commemorative service that year for the survivors of World War One. He wrote: "What for? It was too late, too late. Why didn't we think of doing something for the boys when they came back from the war bloodied and broken? It was easy to forget about them because for years after they never spoke about the horrors they experienced."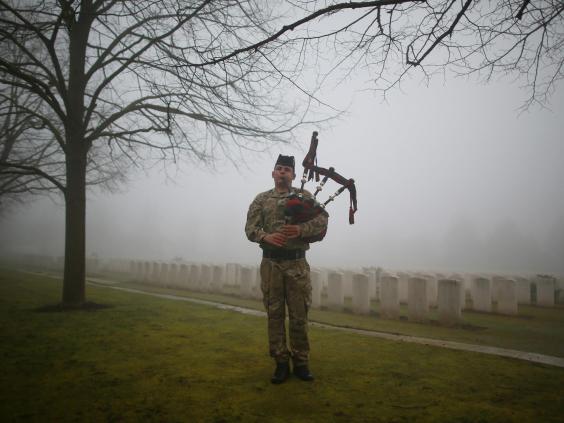 World War of words: What have they said?
Jeremy Paxman
"There has been an awful lot of nonsense talked on the subject. I think at the very least we owe these men and women a duty of respect and remembrance. I don't have brilliant ideas that this should be celebrated with school parties as some idiots have suggested but a quiet reverence is the very least we owe these people."
Michael Morpurgo
"I grew up, like so many families, with an understanding of the wretchedness the war had left behind… it's important that children today have access to the people who were there, which now means through documents, writings, poems. Every child should go to war graves of both the Allies and Germany. It's important for us to know where we came from."
Andrew Murrison MP, Special Representative for the Centenary Commemorations of the First World War
"This is an opportunity to establish the educational legacy [of the war]. The legacy must be about a better understanding of the cause, conduct and consequences."
Ian Hislop, writer of The Wipers Times, the 90-minute drama about the satirical newspaper from the front line
"The Wipers' criticism came from inside the war and there are not many people like them. Their war experience gave them the right to be critical. Their flippancy, for which they were criticised, was absolutely calculated and determined. It was a response to the war to say 'I will carry on being the person I want to be'."
Reuse content