Arsenal goalkeeper Wojciech Szczęsny has been caught out smoking again, months after he reportedly faced a £20,000 fine for smoking in the showers after a match.
Szczęsny was reportedly facing the huge fine when he was caught smoking in the showers after Arsenal's loss to Southampton in January.
Arsenal manager Arsene Wenger was reportedly furious after the incident, and Szczęsny was dropped for the next match, which was against Hull.
Szczęsny has been caught smoking again, this time by a paparazzo in his home country of Poland. He also plays in goal for the Polish national team, and was in the country preparing for their European Championship qualifying match against Georgia.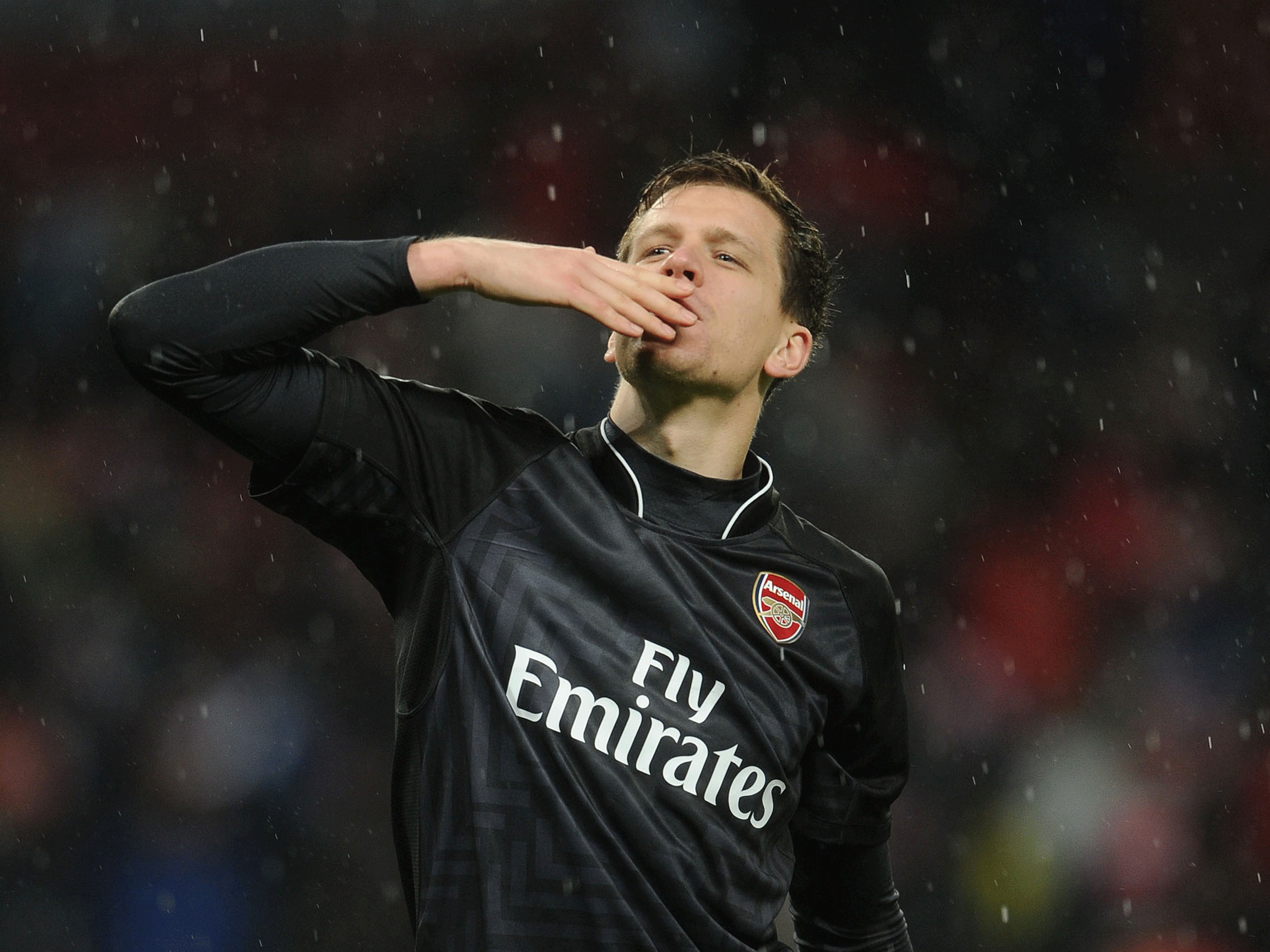 The pictures, taken in Warsaw, show the keeper smoking a cigarette with a group of friends, many of whom are also smoking.
Szczęsny has played down rumours that he could leaving Arsenal this summer, and said in May that he will "definitely stay at Arsenal".
Another Arsenal player, midfielder Jack Wilshere, was caught smoking in February, after a picture of him clutching the handle of a shisha pipe was posted on Instagram.
Raheem Sterling smokes pipe as strong as 200 cigarettes.. pic.twitter.com/uZRDKPTGY4

— Uber Football Facts (@UberFootbalI) April 11, 2015
Liverpool's Raheem Sterling also made his bosses unhappy when a picture of him deeply inhaling from a shisha pipe was leaked.
Catching footballers having a cheeky smoke seems to be a favourite pasttime of the paparazzi - players like Zinedine Zidane, Mario Balotelli and Wayne Rooney have all been pictured smoking cigarettes.
Reuse content