Bob Hoskins, geezer's geezer, is no more. He died of pneumonia on Tuesday at 71, two years after being diagnosed with Parkinson's disease.
Short, plump, ursine and balding, Hoskins was nobody's idea of a leading man. But he endeared himself to audiences on both sides of the Atlantic.
He specialised in playing Cockneys and villains but he was surprisingly versatile: he played Khrushchev in Enemy at the Gates, J Edgar Hoover in Nixon and the British theatrical impresario Vivian Van Damm in Mrs Henderson Presents.
His trademark look was wide-eyed, suspicious astonishment about what was going on around him – whether it was the decadent lifestyle of Simone, the high-class call girl played by Cathy Tyson in Mona Lisa, or the cartoon breasts of Jessica Rabbit in Who Framed Roger Rabbit? Dark feelings burned with intensity on his vivid, expressive features.
He could turn, emotionally, on a sixpence, switching from bonhomous to ballistic in seconds. As he grew older and balder, he became a more benign character actor. Some critics compared him to Danny DeVito, mainly because of his shortness of stature, but you have to look back to Ernest Borgnine, the Oscar-winning star of Marty and The Wild Bunch, to find an actor who could portray both potato-faced decency and gleeful villainy with equal conviction.
The film for which Hoskins will probably be best remembered is The Long Good Friday, in which he plays Harold Shand, an East End gangster, who plans to develop London's Docklands with aid from American Mafia cash.
Hoskins commands the screen as the furious gangland leader, who hangs his crime associates upside down, like pig carcasses, in a butcher's freezer to teach them a lesson, and grates: "I've put money in all yer pockets… but nah there's bin an eruption!"
When Harold learns that his favourite lieutenant Jeff (Derek Thompson) has dropped him in the soup with the IRA, and kills him with a broken bottle, it is heart-breaking as well as shocking.
His most successful role came six years later, in Mona Lisa. He played George, a stolid, racist ex-convict who is given a job as driver to Simone, a "tall thin black tart", as he eloquently describes her.
An extraordinary transformation lies at the film's heart as Hoskins, an unremarkable Joe Schmoe, starts to fall in hopeless love with the poised and elegant hooker, who asks him – an unlikely knight errant – to find her friend Cathy (Kate Hardie), who has been swallowed up by the seedy metropolis. Hoskins's performance was miraculously affecting.
"Only this actor," sniffed Halliwell's Film Guide, "could make a hit of this unsavoury yarn, with its highlights of sex and violence. But he did."

Hoskins won a Golden Globe, a Bafta and a Best Actor prize at Cannes. He was nominated for an Oscar but was pipped by Paul Newman in The Colour of Money. He was self-deprecating about how he started out. He never went to acting school. Brought up in Finsbury Park in north London, he left school with one O-level and went through a series of jobs including lorry driver, porter, window cleaner and circus fire-eater. One day he was in the bar of the Unity Theatre in King's Cross, waiting for his friend Roger Frost to audition for a role. As he swigged his pint, an assistant stage manager appeared, gave him a script and said: "You're next." It was a mistake but Hoskins went up anyway – and got the job. His friend Roger became his understudy – it was a perfect piece of geezer opportunism. His first television appearance was in On the Move, a programme that promoted adult literacy: many people still remember Hoskins's sympathetic portrayal as an illiterate but aspirational, removals man.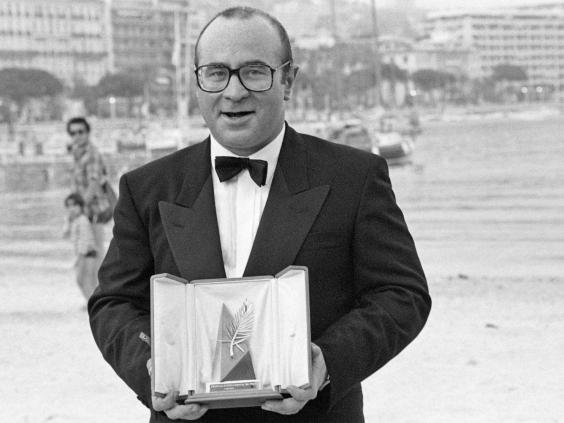 His big break came in 1978 with Pennies From Heaven, Dennis Potter's bittersweet six-part TV drama about a seller of sheet music in the American Depression years. Arthur Parker is a dreamer who loves the slushy songs he is peddling. As he strays away from his wife into the arms of a young teacher called Eileen, pitching her into a nightmare of abortion and prostitution, the romantic songs counterpoint the action. Hoskins and his co-stars mimed along to the numbers: his eager, optimistic face, surmounted by a snappy trilby, seemed to shine with a happiness that was wholly delusional.
He was launched. The Long Good Friday (1980) was followed by roles in Pink Floyd: The Wall, The Honorary Consul, The Cotton Club, Terry Gilliam's Brazil, A Prayer for the Dying and Who Framed Roger Rabbit?.
The latter, directed by Robert Zemeckis, was a masterpiece of cartoon animation and live acting combined: Eddie Valiant is thrown out of a nightclub by a cartoon gorilla, handcuffed to the hyperactive, titular Roger and vamped by his vast-bosomed wife. By some way the most physically demanding film of his career, it is a tour de force of acting. Though Hoskins was gesticulating and reacting into thin air (as you do when sharing scenes with cartoon characters) he still convinces us that the "toon" before him is real.
Hoskins directed, co-wrote and starred in two films of his own, The Raggedy Rawney and Rainbow. The former concerned a First World War deserter who hides out, disguised as a woman, in a band of gypsies. It was a nod to his ancestry – his grandmother was a Roma from Germany.

Among his later co-stars were Cher, with whom he worked in Mermaids, and Dustin Hoffman who, in Hook, played Captain Hook to Hoskins's Mr Smee. His last film was Snow White and the Huntsman, released in 2012.
Hoskins himself had no illusions about his shortcomings as an actor. In a 1988 interview, he said: "I came into this business uneducated, dyslexic, 5ft 6in, cubic, with a face like a squashed cabbage and they welcomed me with open arms. My life has taken off – my life, my career – everything.
"I can honestly say I've never been happier. I'm walking around thinking any minute now, 25 tons of horse shit is going is going to fall on my head."
It was, in fact, Parkinson's that fell on him in 2010, robbing audiences of one of Britain's most charismatic actors and one of our most likeably human stars.