The bitterness and anger that still rages between the families of the late singer Whitney Houston and her ex-husband, Bobby Brown, is the stuff of legend.
But on Saturday it spilled over into painful public view at the memorial service held for their only daughter.
An event in Georgia for Bobbi Kristina, who dreamt up emulating her mother but died last month after being found unresponsive in a bathtub earlier this year, was marred after a member of Mr Brown's family angrily walked out of the proceedings and addressed the media.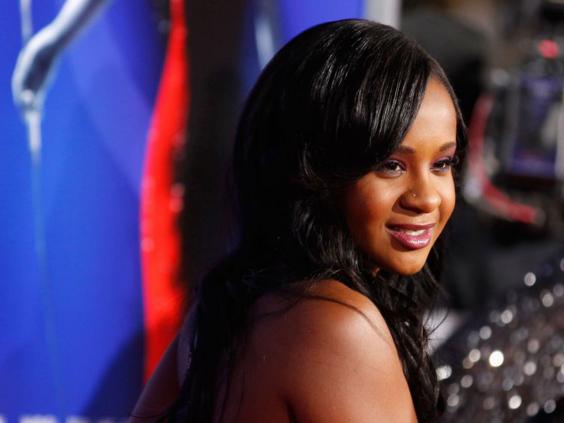 Leolah Brown, the sister of Bobby Brown, left the service at the St James United Methodist Church in Alpharetta, telling reporters she was angry that Pat Houston – the sister-in-law and former manager to the late Whitney Houston – had spoken at the event.
"I told her that Whitney is going to haunt her from the grave," she told reporters outside the church, according to the Associated Press. "[The disagreement] is just getting started."

Bobbi Kristina, who dreamed of growing up to achieve the fame of her parents, died in hospice care on July 26, six months after she was found face-down and unresponsive in the bath at her suburban Atlanta home. She is expected to be buried beside her mother at a cemetery in New Jersey on Monday.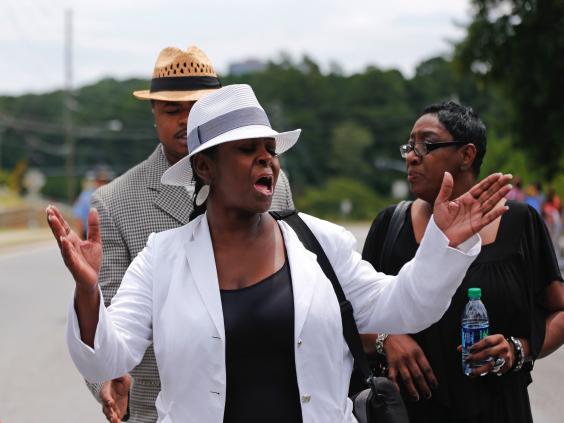 An initial post-mortem examination found no obvious underlying cause for Bobbi Kristina's death, who shared a home with her partner, Nick Gordon. A probe is ongoing.
In June, a court-appointed official for Bobbi Kristina filed a $10m civil lawsuit accusing her boyfriend of causing "life-threatening injuries" and stealing from her bank account while she was in a coma. Ms Brown had inherited her mother's fortune.
Yet the circumstances in some ways echoed the passing of her mother, who drowned in a bathtub at a Los Angeles hotel in 2012 on the eve of the Grammy Awards ceremony.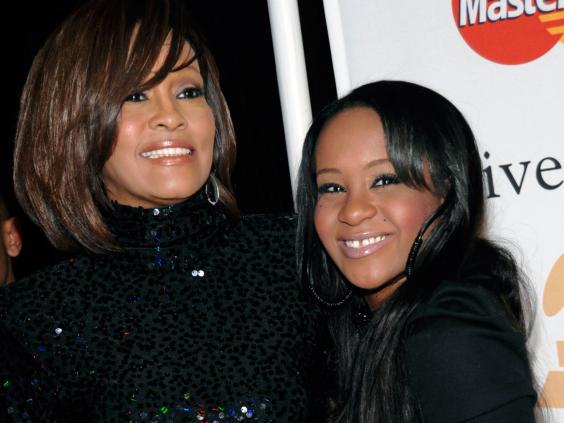 The young woman was raised in the shadow of her parents' hugely public life. She appeared alongside the couple in 2005 on the Bravo reality show Being Bobby Brown, which showed her parents fighting, swearing and making court appearances.
She also attended award shows with her mother and father, walked red carpets with them and sang in Central Park with Houston as fans watched.
Saturday's private ceremony lasted around two hours. Among those attending were Bobby Brown, his grandmother Cissy Houston, cousin Jerod Brown and Atlanta mayor Kasim Reed.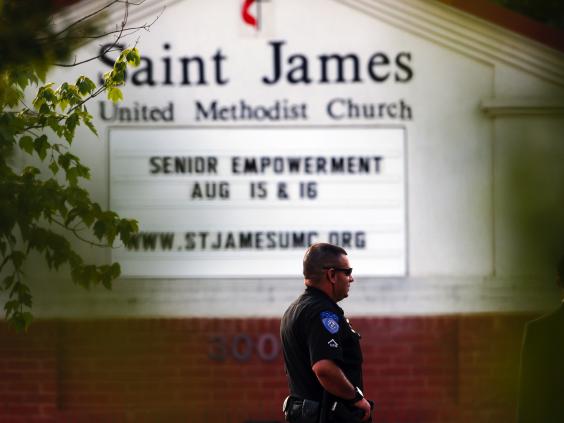 In a statement after her death, Bobby Brown said the family must find a way to honour his daughter's memory.
"Krissy was and is an angel," he said. "I am completely numb at this time."
Reuse content