While some of us might have a car-boot sale when we move home, A-list celebrities have an auction.
Next month David Hasselhoff is getting rid of career memorabilia including a red Baywatch lifeguard jacket, his personal KITT Knight Rider car, and also household furniture, including two side-tables and a decorative mirror from his LA house.
He was moving home and decided to use Julien's Auctions in Beverly Hills, California, the auction house to the stars, with past clients including Barbra Streisand, Cher, Bette Midler and Michael Jackson.
"Doing an auction is like shopping in a celebrity's home," says Darren Julien, President/CEO of Julien's Auctions in LA, whose record price was Michael Jackson's "Thriller" jacket that sold for $1.8m.
"You develop a wish list. Sometimes you get your hand slapped. Sometimes they think they can part with an item. A lot of them change their mind. We call it 'celebrity hokey pokey'."
While some like Hasselhoff, aka The Hoff, donate the proceeds to charity, in his case the Starlight Foundation, others use it as a high-class garage sale.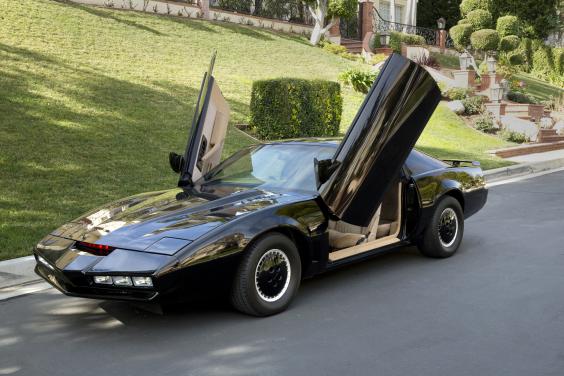 Ozzy and Sharon Osbourne sold the contents of their LA home in 2007 in one of his auctions. "Christina Aguilera bought the house, so rather than put all the items in storage, I did an auction for them," says Julien. He also cleared Michael Jackson's Neverland Ranch in 2008. It took 90 days, 30 men and cost over $2.5m.
"We call it the greatest auction that never happened. Michael Jackson changed his mind. So we returned everything." Ronnie and Jo Wood auctioned their London home in 2012 after they split up. "We took everything and did 'ocean-liner' to LA."
Cher was more charitable when she wanted to redecorate her house in Malibu from gothic style to Moroccan. So an auction in 2006 suited her down to the ground. "She sold the whole contents of her house and some clothes and jewellery. She raised about $3.3m," he says.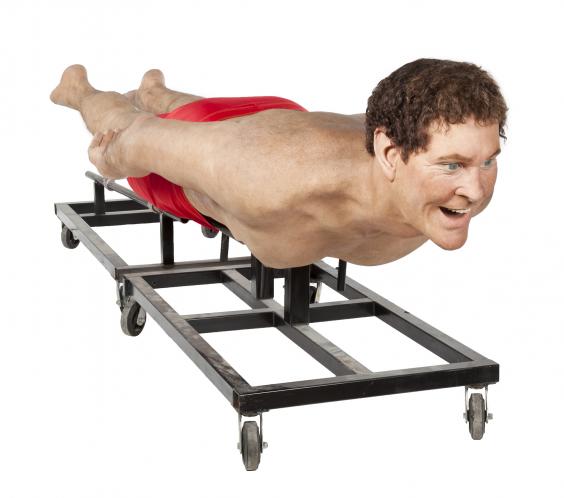 As with all his clients, Julien painstakingly went through all of Hasselhoff's belongings with him. "He wasn't willing to part with his Knight Rider jacket."
It took about a year to put the auction together. "He needed time to think through what he wanted to sell."
David Hasselhoff's Auction, Julien's Auctions, Beverly Hills, California, 11 and 12 April (www.juliensauctions.com).
Reuse content