The cartoon South Park has placed itself at the centre of fresh controversy after it attacked Donald Trump and showed him being raped and killed.
In an episode of the adult cartoon that was intended to mock the Republican front-runners strident views on immigration, Wednesday night's edition saw Mr Trump becoming president of Canada and forcing all Canadians to flee to the US.
The influx of Canadians in America prompts Mr Garrison to run for US president with the motto, "Where My Country Gone?" in an apparent take on Trump's "Make America Great Again" slogan.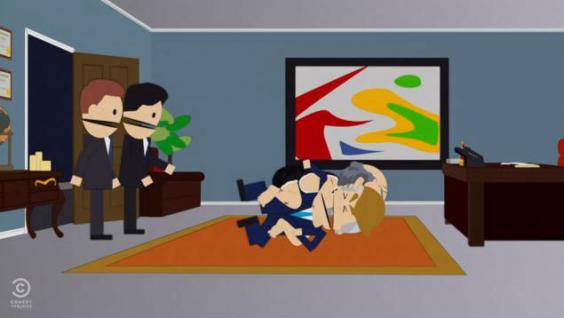 Asked how he will deal with the influx of immigrants, Mr Garrison tells a CNN reporter: "After we've f***ed every last one of them to death, we build a big wall. And if anyone comes over the wall, we f**k them to death, too!"
Mr Trump, whose comments about "rapists and murderers" from Mexico sparked outcry – and propel the tycoon to the front of the Republican field – has yet to comment on the cartoon.
The satirical cartoon, created by Trey Parker and Matt Stone, has largely steered clear of Mr Trump, though he appeared briefly in an episode in 2011.
Reuse content