Being backed by every entreprenuer in the Dragon's Den is an achievement that inventors and business owners dream of.
But Bobo Buddies founder James Roupell, who appears on Monday's episode of the BBC programme, accepted a joint offer of £50,000 in exchange for a 40 per cent stake in his business from Deborah Meaden and Peter Jones, only to give it up when he left the studio, the Telegraph has reported.
"Standing there, surrounded by film crew and cameras, with all eyes on you, is so surreal," he told the newspaper. "You're under so much pressure to make a decision. I was trying to think rationally. It was only once I'd left that I thought, 'What have I done?'"
"They were very persuasive," he added. "I hadn't planned to give away nearly that much of my company."
Mr Roupell found himself in the Den after he started a business making a backpack for children that can be used as a toy, pillow, and blanket.
He thought of the idea when he was on an aeroplane in June 2012.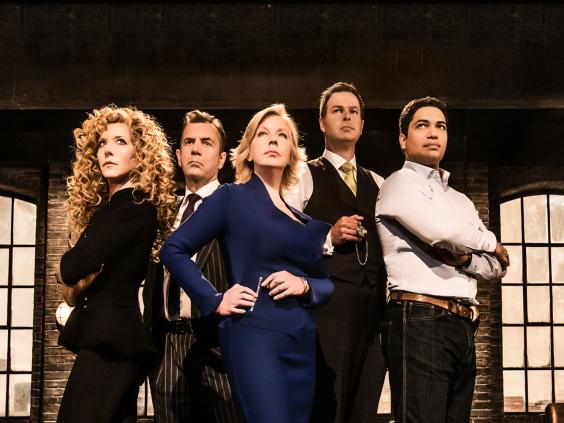 "I was surrounded by kids and there were soft toys and blankets strewn everywhere," he told the newspaper.
"When I was small, my granny had sewn a blanket into my favourite toy and I suddenly thought, why don't I start making these all-in-one toys.
Within six months, his business dream was a reality and he had sold his first batch of 4,000 units at Christmas fairs and trade shows, before securing a deal with Debenhams.
Unable to secure the £50,000 from the banks he needed to accept the deal because his business was a new start-up, he turned to the BBC programme.
"It was so frustrating," he said. "The money would have been back in my account just a few weeks later."
"They [the dragons] wanted 40 per cent of the business for what was essentially a short-term fix," he said.
When he left the studio he called mentors he has from the retail industry, who told him they would help him in a way that he would not lose equity.
Mr Roupell said that since he told the dragons that he wanted to reject their offer they wished him luck and have been in touch to see how the business is doing.
Since the programme was filmed a year ago, he has sold over 20,000 products at UK stores including Debenhams, Harvey Nichols and Fenwick.
Reuse content