For many, many decades Jackie Collins - and her sister elder Joan - encapsulated the glamour and drama that filled the dozens of novels she penned. Steam and sauce were the essence of the 500 millions copies of her books that sold in more than 40 countries.
But on Saturday, Ms Collins' family announced an era had come to an end. In a brief statement they said she had died from breast cancer at the age of 77.
The British-born Collins, younger sister of actress Joan, died in Los Angeles, said her spokeswoman Melody Korenbrot, according to Reuters.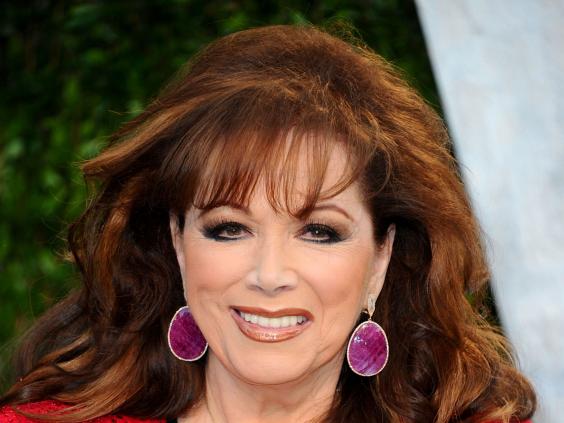 "It is with tremendous sadness that we announce the death of our beautiful, dynamic and one of a kind mother, Jackie Collins, who died of breast cancer today," the family said in a statement.
According to her own website, more than than 30 of Ms Collins; novels enjoyed the bestseller spot on the New York Times website.
Ms Collins followed her older sister to Los Angeles when she was just a teenager. She did not only write about Hollywood, she also enjoyed great success in the entertainment industry with several of her stories adapted for television.
Joan Collins, aged 82, told People magazine she was "completely devastated".
"She was my best friend. I admire how she handled this. She was a wonderful, brave and a beautiful person and I love her," she said.
Among Collins' novels were the 1983 Hollywood Wives, about women living glamorous lives behind the scenes of the industry, and the 1985 Lucky and 1990 Lady Boss from her series focused on the character Lucky Santangelo, who was born into an organised crime family.
Collins faced controversy during her career, writing novels so steamy they outraged political figures from Britain to China.
Her debut novel, The World is Full of Married Men, was reportedly deemed "filthy and disgusting" by author Barbara Cartland and banned in Australia.
Collins told Reuters the book was "way before its time" with its tale of a woman who cheats on her husband and another who likes sex with married men.
She said people in Hollywood trusted her with their stories because she knew the rules the town lived by, and because she was devoted to marriage.
But Collins said her life lacked the scandal of her novels. She described writing as her lifelong obsession, and confessed to rising at dawn to write out pages in long hand. She also received emails from teenagers who said reading her novels taught them about sex.
Collins was married to her second husband, Oscar Lerman, for more than 25 years until his death in 1992. Jackie Collins is survived by three daughters