Experts have thrown doubt over claims Formula One driver Jenson Button and his wife Jessica were gassed with anaesthetic during a burglary at their luxury French Riviera villa.
The Sun has reported that gas was pumped into their home through the air conditioning system, leaving them unconscious while thieves stole items including a £250,000 engagement ring.
However, so far, the only official comment has come from Button's rep, who made no mention of the methods involved in their specific case, only noting that air vent gassing was familiar to police in the region.
"While unharmed, everyone involved is unsurprisingly shaken by the events," his spokesperson said.
The Royal College of Anesthetists has repeatedly warned that such stories may be inaccurate, telling The Telegraph that robbers would need "a truckload of gas" that would be "phenomenally expensive" and easy to detect by its smell.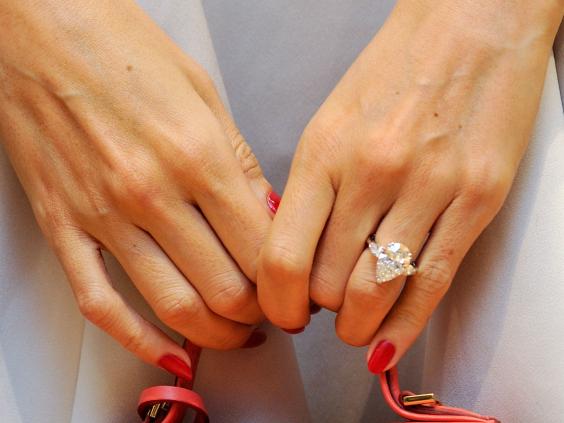 Last year, the College issued the following statement: "Despite the increasing numbers of reports of people being gassed in motor-homes or commercial trucks in France, and the warning put out by the Foreign Office for travelers to be aware of this danger, this College remains of the view that this is a myth.
"It is the view of the College that it would not be possible to render someone unconscious by blowing ether, chloroform or any of the currently used volatile anaesthetic agents, through the window of a motor-home without their knowledge, even if they were sleeping at the time.
"If there was a totally safe, odourless, potent, cheap anesthetic agent available to thieves for this purpose it is likely the medical profession would know about it and be investigating its use in anaesthetic practice."
The Sunday Times Rich List 2015 - Sportsmen
The Sunday Times Rich List 2015 - Sportsmen
1/12 10= Nick Faldo

Estimated worth: £38m

GETTY IMAGES

2/12 10= Ryan Giggs

Estimated worth: £38m

GETTY IMAGES

3/12 10=Rory McIlroy

Estimated worth: £38m

GETTY IMAGES

4/12 10= Arsene Wenger

Estimated worth: £38m

Getty Images

5/12 9) Frank Lampard

Estimated worth: £39m

Getty Images

6/12 7= Luol Deng

Estimated worth: £40m

NBAE/Getty Images

7/12 7= Jose Mourinho

Estimated worth: £40m

Getty Images

8/12 6) Steven Gerrard

Estimated worth: £42m

Getty Images

9/12 5) Rio Ferdinand

Estimated worth: £44m

Getty Images

10/12 4) Andy Murray

Estimated worth: £48m

AP

11/12 2) Wayne Rooney

Estimated worth: £72m

Getty Images

12/12 1) Lewis Hamilton

Estimated worth: £88m

Getty Images
TV presenters Trinny Woodall and Susannah Constantine were victims of a gas burglary in Cannes in 2002, when thieves are thought to have smothered them with chloroform-soaked pads before raiding their belongings, while French footballer Patrick Vieira and his family were attacked in 2006 with sedatives pumped through his property's air vents.
French police have previously suspected Russian and Romanian criminal gangs as being behind the incidents, which often target wealthy tourists.
Reuse content