Jeremy Lloyd, one of Britain's most successful television comedy writers and the co-creator of the hit sitcoms Are You Being Served? and 'Allo 'Allo! has died aged 84.
Lloyd was appointed an OBE in 2012 for services to comedy, at which time he said he was "astounded" to be honoured for doing something he enjoyed.
He was married three times, including a brief marriage to Joanna Lumley who wrote of their relationship: "He was witty, tall and charming – we should have just had a raging affair." Lloyd wed his third bride, interior designer Lizzy Moberly, 49, in central London only six months ago. She described him as "beautiful, clever and sent from heaven on a mission impossible".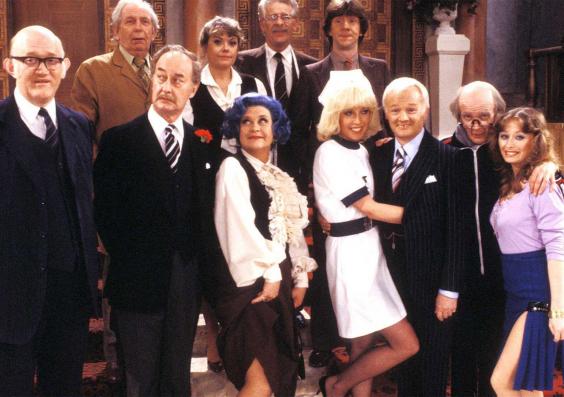 Are You Being Served?, which was set in a department store and produced characters such as Mrs Slocombe (Mollie Sugden), Miss Brahms (Wendy Richard), Mr Humphries (John Inman) and Captain Peacock (Frank Thornton), was created by Lloyd with his writing partner David Croft. It ran on BBC1 for 13 years until 1985.
The series – set in the fictional Grace Brothers store – was partly based on Lloyd's own experiences working as a suits salesman in the upmarket London department store, Simpsons of Piccadilly. He later admitted that he had been "fired for selling soft drinks in a fitting room and smoking too much behind the counter".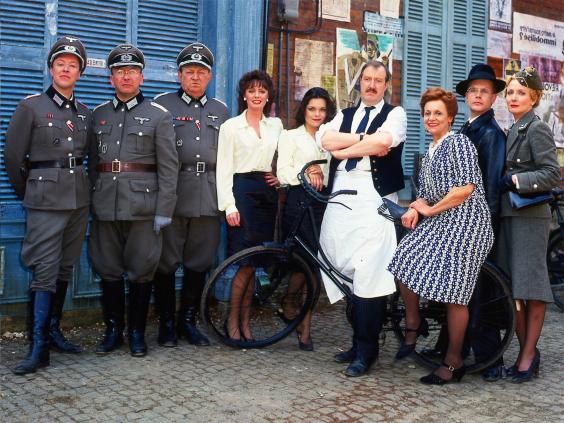 In 1982, the writing duo continued their success with the wartime sitcom 'Allo 'Allo! set in a French café during Nazi occupation. The café was run by René Artois, played by Gordon Kaye, and his wife Edith (Carmen Silvera) and was visited by Gestapo officer Herr Flick (Richard Gibson).
Lloyd's agent, Alexandra Cann, described him as "a great wit and always a mass of original ideas". She said: "He had a wonderful original mind and will be greatly missed."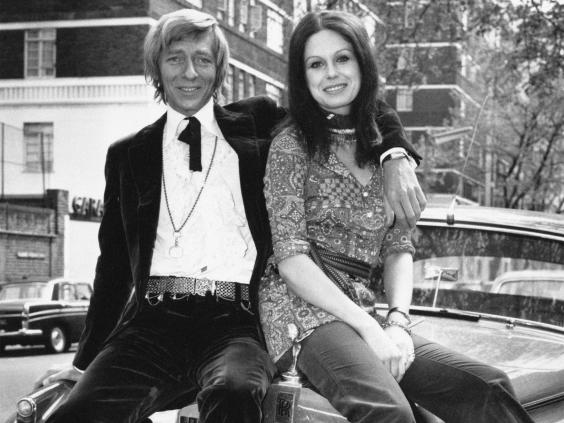 The Essex-born writer also enjoyed early success as an actor and appeared in The Avengers in the 1960s and in comedies including The Rag Trade. His other credits included a film debut in School For Scoundrels and minor roles in the Beatles films Help! and A Hard Day's Night, as well as a part in Those Magnificent Men In Their Flying Machines. He appeared regularly as an actor on Rowan and Martin's Laugh-In, where his upper-class British accent was popular with audiences. He also wrote for the hit show.
Lloyd, who had been admitted to hospital with pneumonia, met Croft while working on the Billy Cotton Band Show on BBC Radio's Light Programme. Croft died in 2011. Lumley appeared in one of the pair's less successful shows, the short-lived sitcom It's Awfully Bad for Your Eyes Darling.
Reuse content