Jessica Hart was rumoured to have been dropped by Victoria's Secret, just weeks after she slighted Taylor Swift's turn on the runway at the brand's annual fashion show in New York.
The model argued that the pop singer did not have what it takes to walk among the lingerie model elite when she performed "We Are Never Ever Getting Back Together" at the event.
Asked at the afterparty on 13 November if Swift, 23, could become an Angel, Hart told WWD, "No," before continuing: "I think, you know what, God bless her heart. I think she's great. But, I don't know, to me, she didn't fit. I don't know if I should say that.
"I think what you find is that for a lot of us, we've been working for 14, 15 years; what it takes to make it here comes from experience and confidence and knowing how to be confident with yourself. I think it comes with age. It's definitely the benchmark of all jobs."
Perhaps attempting to smooth over the friction caused by her previous comments, Hart told US Weekly days later:  "I adore Taylor Swift and I was so excited to be with her at the Victoria's Secret Fashion Show… She is a true rock star and she absolutely killed it the other night."
Page Six then reported that the Australian star, 27, has not been invited to walk for Victoria's Secret next year and will not feature in any forthcoming campaigns for the brand.
However, company president Ed Razek has since issued the below statement:
"There is no truth to the rumours that Jessica Hart has been fired or that she will no longer work with the brand. As you will see, she was a great part of our show and we look forward to continuing to work with her.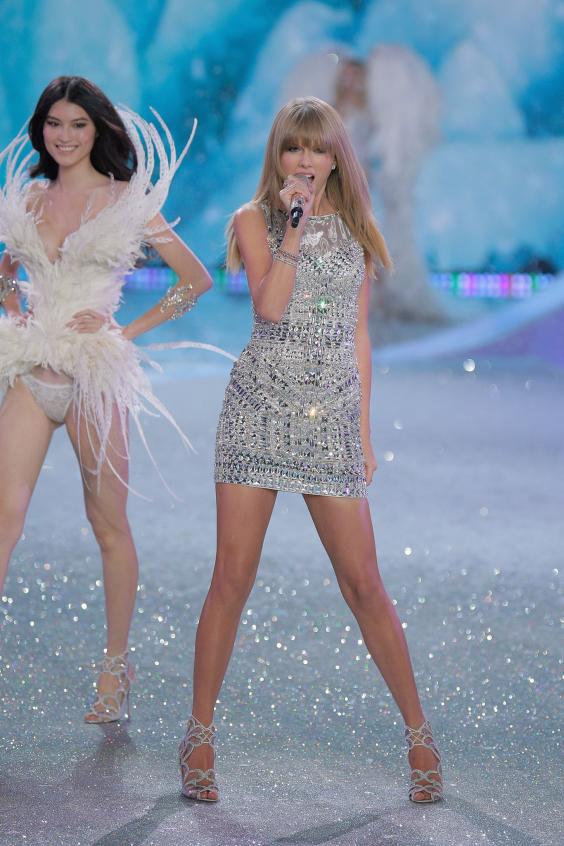 "As previously reported, we at Victoria's Secret and all those involved - including Jessica Hart - were thrilled to have Taylor be a part of the show. We look forward to sharing her performances next week during the television special."
If the rumours were true, Hart would have been the second Angel to be axed from the line-up this year. In April, Miranda Kerr parted ways with the company after her three-year contract (worth a reported $1million) came to an end.
Speculation over whether the brand decided not to renew her contract over her apparent diva demands quickly gathered pace, only to be dismissed by Kerr during in interview with the Sydney Morning Herald.
''I'm sure anyone that has worked with me would agree that's not true. This is a natural evolution," Kerr told the publication.
As of yet, representatives for Hart are yet to comment on the news.