The Oscar-winning actress Joan Fontaine, who starred in the Alfred Hitchcock thrillers Suspicion and Rebecca, has died aged 96.
Fontaine was the only actor ever to receive an Academy Award for a lead part in a Hitchcock film, and as a major star of the 1940s was a formative figure in women's roles in early cinema.
Her long-time friend Noel Beutel said she died "peacefully" in her sleep yesterday morning at her home in Carmel, California.
Fontaine's real name was Joan de Beauvoir de Havilland, and she was the sister of fellow Oscar-winning actress Olivia de Havilland.
Appearing in more than 30 movies, as well as on Broadway and in TV roles, Fontaine once said: "You know, I've had a helluva life.
"Not just the acting part. I've flown in an international balloon race. I've piloted my own plane. I've ridden to the hounds. I've done a lot of exciting things."
Fontaine had early roles in The Women and Gunga Din, the title part in Jane Eyre and in Max Ophuls' historical drama Letter from an Unknown Woman.
She was also in films directed by Billy Wilder (The Emperor Waltz), Fritz Lang (Beyond a Reasonable Doubt) and, wised up and dangerous, in Nicholas Ray's Born to be Bad.
She starred on Broadway in 1954 in Tea and Sympathy and in 1980 received an Emmy nomination for her cameo on the daytime soap Ryan's Hope.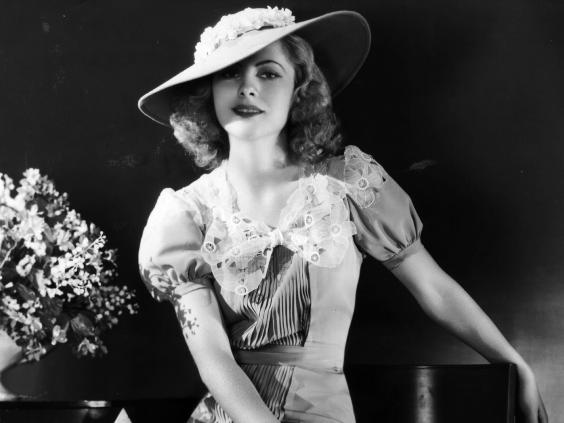 Just as seemingly every actress had tried out for Scarlett O'Hara, hundreds applied for the lead female role in Rebecca, based on Daphne du Maurier's gothic best-seller about haunted Maxim de Winter and the dead first wife - the title character - he obsesses over. With Laurence Olivier as Maxim, Fontaine as the unsuspecting second wife and Judith Anderson as the dastardly housekeeper Mrs. Danvers, Rebecca won the Academy Award for best picture and got Fontaine the first of her three Oscar nominations.
Rebecca made her a star, and Hitchcock's Suspicion, released in 1941, brought her a best actress Oscar and dramatised one of Hollywood's legendary feuds, between Fontaine and de Havilland, a losing nominee for Hold Back the Dawn.
While Fontaine topped her sister in 1941, and picked up a third nomination for the 1943 film The Constant Nymph, de Havilland went on to win two Oscars and was nominated three other times.
Fontaine said she left Hollywood because she was asked to play Elvis Presley's mother. "Not that I had anything against Elvis Presley. But that just wasn't my cup of tea," she said.
While making New York her home for 25 years, she appeared in about 30 dinner theatre plays, and in 1966 starred in The Devil's Own. In 1978, she played a socialite in the made-for-TV movie based on Joyce Haber's steamy novel The Users. In the Seventies and Eighties she appeared on the television series such as The Love Boat, Cannon, and in Ryan's Hope.
Fontaine married four times, and had one daughter, Deborah Leslie. She later adopted a child from Peru, Maritita Pareja.
Despite her divorces, Fontaine remained philosophical about love and marriage. "Goodness knows, I tried," she said after her second marriage failed. "But I think it's virtually impossible for the right kind of man to be married to a movie star."
Additional reporting by AP
Reuse content