Just when you thought Kanye West was losing grip on the fashion world, a pair of his trainers goes for upwards of £10million on eBay.
The coveted  red versions of the rapper's trainers, the delayed Air Yeezy 2, were guerrilla-released following an announcement by sports giants Nike via their Twitter account yesterday.
In just 11 minutes, the shoes, nicknamed the Red October trainers, quickly appeared on eBay at prices well above the recommended £220, with one pair going for an eye-watering £10million.
West has had a turbulent relationship with Nike in the past and criticised the brand for not pushing to manufacture more of his popular sportswear.
The disagreement led to the musician signing  a new deal with rival brand Adidas recently.
Kanye West's greatest self comparisons
Kanye West's greatest self comparisons
1/12 God: "I am God's vessel. But my greatest pain in life is that I will never be able to see myself perform live."

Getty

Getty

2/12 Steve Jobs: "I think what Kanye West is going to mean is something similar to what Steve Jobs means. I am undoubtedly, you know, Steve of Internet, downtown, fashion, culture. Period. By a long jump."

Getty

David Paul Morris/Getty Images

3/12 Walt Disney: "I'm more of a Walt Disney or something. Rap is just a chamber of my thoughts. [They're] something that I really wanted to express as a modern day poet."

Getty

Getty

4/12 Braveheart: "I feel like a little bit, like, I'm the Braveheart of creativity."

Getty

5/12 Willy Wonka: "I want to be as unrealistic as possible. The worst thing about me comparing myself to Steve Jobs in that it's too realistic of an idea. What I need to stay is I'm more like Willy Wonka."

Getty

Getty

6/12 Picasso: "No matter how they try to control you, or the motherfucker next to you tries to peer pressure you, you can do what you motherf**king want. I am Picasso."

Getty

Getty

7/12 Hermés: "Visiting my mind is like visiting the Hermès factory. S**t is real."

Getty

Getty

8/12 Michelangelo: "When I think of competition it's like I try to create against the past. I think about Michelangelo and Picasso, you know..."

Getty

Getty

9/12 The Pyramids: "... the pyramids."

Getty

Getty

10/12 Thomas Edison: "I am Thomas Edison."

Getty

Getty

11/12 Soldiers: "You're literally going out to do your job every day knowing that something could happen to you."

Getty

Getty

12/12 The Police: "This is like being a police officer or something."

Getty

Getty Images
"I can make music, I can do it, but I shouldn't be limited to one place of creativity," West said in an interview with Zane Lowe last year.
"You guys don't understand that I did the Yeezys and they eBayed for $90,000 but I didn't get a call from Nike the next day."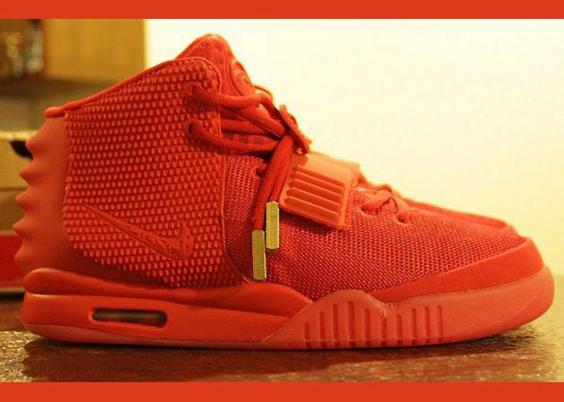 Referring to himself as the "Tupac of product" he went on to say that his Adidas contract was set to make him "bigger than Walmart".
West recently revealed that he's started work on his next solo album, and hopes to release it sometime this summer.