Leonardo DiCaprio's stepbrother, Adam Farrar, has been arrested on drugs, theft and harassment charges in Texas.
Police detained Farrar, 42, at Collin County jail on 24 January with charges of misdemeanour counts of possession of a dangerous drug, theft, and harassment by phone.
According the jail records, there were already outstanding warrants issued by the Los Angeles authorities.
The arrest reportedly happened shortly after Farrar attempted to visit his girlfriend, Charity Moore, at the Collin County Sheriff's Office.
Lt. John Norton of the Collin County Sheriff's Office told People: "Adam Farrar came in to visit an inmate, and we arrested him at that time.
"He is still in custody at this time," Norton adds. "Our district attorney's office will work with the state of California and coordinate what happens next."
"A bench warrant was issued last December for Farrar's drug case – he had pleaded guilty to possession of heroin and is supposed to be in a drug diversion program," Jane Robison, a Los Angeles County District Attorney spokeswoman, said.
"He was charged in July 2013, he pleaded guilty in Sept. 2013, and he was due in court on Dec. 6, 2013, for a progress report, which resulted in a bench warrant."
Farrar's girlfriend, Moore, was arrested on 20 January on misdemeanour charges including three counts of possession of a controlled substance, two counts of possession of a dangerous drug, theft of property under $500, and contributing to her child's non-attendance at school.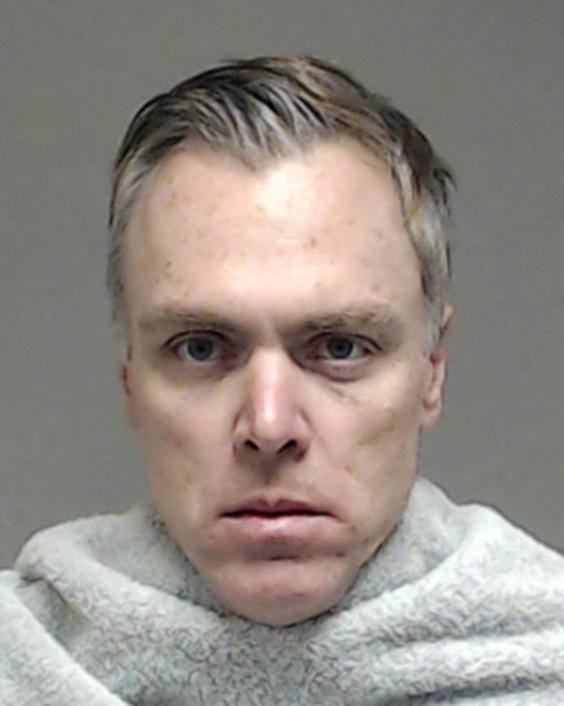 The couple are parents to six-year-old daughter Normandie, who has been reported as a missing child by Los Angeles County since 31 July 2013. She has been listed as "abducted" on the country's missing children site.
However, Moore's father seemed to indicate that the child had been taken into care elsewhere.
In a statement made to gossip site Radar Online, he allegedly claimed: "Normandie's safe … She's a beautiful child and she's not 'missing.' She was with her mother, and where she is now is nobody's business."
Farrar is the child of George DiCaprio - Leonardo's father - and Peggy Farrar. The pair married when their sons were young children.
DiCaprio, 39, is thought to have enjoyed a close relationship with Farrar growing up. Both brothers entered the entertainment industry young, with Farrar starring in several TV commercials and scoring roles in Eight Is Enough and Battlestar Galactica as a teen.
However, they grew apart when they were in their early 20s: DiCaprio's career in Hollywood took off, while Farrar quit acting altogether.
Farrar was arrested in 2000 in Los Angeles on suspicion of attempted murder of his then-girlfriend. He was held on a bail of $1million after he apparently bragged about his connection to DiCaprio, but police released him after failing to charge him within the required 48 hours.