They say you should not try to recapture your youth.
And New Yorker Chris Kooluris is a good example of why.
After turning his chic New York flat into a 1980s style arcade, the 37-year-old PR worker not only blew $32,000 (£20,000) on the retro gamer's paradise, but lost his fiancée too.
After agreeing to move in with his fiancée last year, Kooluris put his trendy Manhattan apartment up for sale.
But after it failed to attract any buyers, Kooluris did not look for a new estate agent like any normal person would do; he, instead, decided to transform his apartment into a retro arcade emporium.
According to Chris, it all started when he began to read the cult gamer's novel Ready Player One.
Kooluris told The New York Daily News: 'The book just blew me away. It awakened something in me and I started thinking that I can't believe I'm not surrounded by all these things that I grew up loving.'
Kooluris then embarked on an obsessional journey that saw him kit out his flat with retro gaming machines, bubble gum dispensers and a garish tiled floor to boot.
Inside Kooluris' 'Gamer's Paradise'
Inside Kooluris' 'Gamer's Paradise'
1/4 Kooluris' apartment before the transformation

Chris Kooluris

2/4 Kooluris often invites friends over for gaming tournaments

Chris Kooluris

3/4 Kooluris' girlfriend originally helped him with the colourful floor tiles

Chris Kooluris

4/4 There are all the classic games including Donkey Kong, Pac Man and Street Fighter

Chris Kooluris
Kooluris admitted to the magazine Wired: 'There's a fine line between a hobby and an obsession, and I think what happened is I just got so consumed by it all.'
Not surprisingly his once supportive girlfriend began to get frustrated with the amount of time Kooluris was spending on the renovation and decided to call off the pair's engagement.
With his joystick between his legs, Kooluris had to return to his apartment.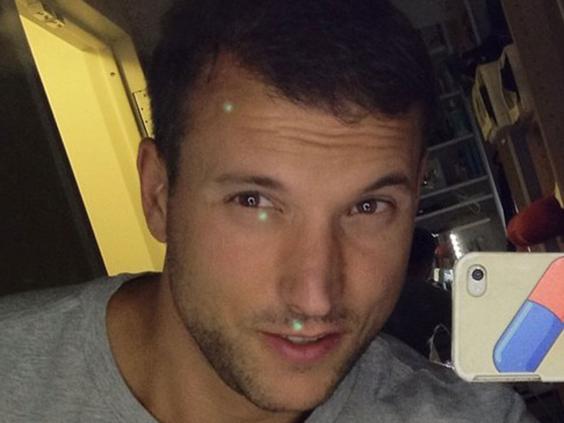 By that point Kooluris had sold his bed to free up room for more games machines and,  as a result, has had to sleep on a futon adorned with Teenage Mutant Ninja Turtle covers ever since.
Although he is now single, Kooluris tries to fill his time by organising gaming nights with his friends and has even set up an email address for people to contact him on if they want to arrange a visit.
But this, according to Kooluris, has not been worth losing his fiancée for?
He told Wired: 'This is not where I wanted to end up, just living in an arcade.'
Adding:  "If you are going through relationship issues, you need to invest time in the relationship and work on it. Do not work on your arcade more than your relationship."
Reuse content