A Harley Davidson motorbike that used to belong to Pope Francis has been sold in Paris for €241,500 (£200,555).
Since Pope Francis sold his Mercedes-Benz Popemobile in favour of a less extravagant car, it was unlikely he would keep the Harley Davidson for his personal use, and instead gave it to a Catholic charity.
The money raised from the sale of the custom 2013 Dyna Super Glide on Thursday will go help Caritas Roma run its soup kitchen and hostel.
More than 1,000 poor, homeless, and unemployed people a day are provided with food and accommodation at the centre.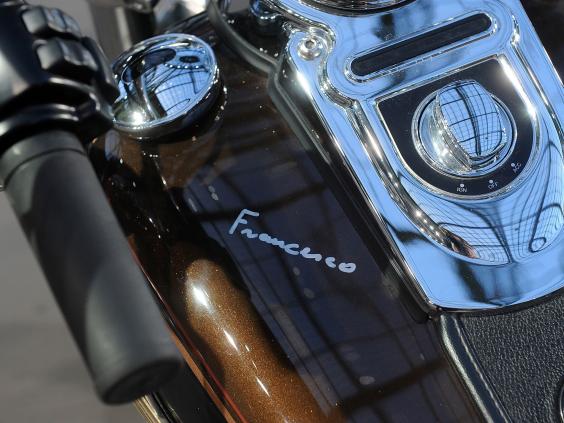 Bonhams Paris' Grand Palais auction house in the French capital said the telephone buyer agreed to pay far more than the expected pre-sale price of more than €12,000 (£9965) at the auction.
A Harley-Davidson leather jacket signed by the pontiff also sold for €57,500 (£47,751).
Willie Davidson, the retired Harley-Davidson designer and grandson of the company's co-founder, gave the pontiff the 1,585cc motorbike last June to mark the 110th anniversary of the brand.
The sale comes as UN children's rights experts condemned what it claims is the Catholic Church's "code of silence" on paedophile priests, allowing abuse to go unchecked for decades.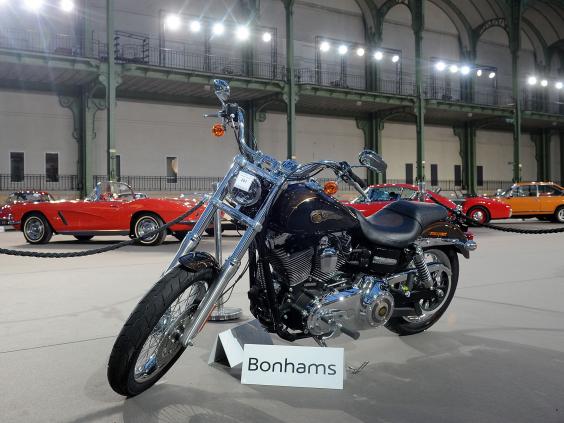 Additional reporting by AP
See below, amazing photos of the moment the Pope's doves got into a spot of trouble
In pictures: Pope's doves of peace attacked by gull and crow straight after Vatican release
In pictures: Pope's doves of peace attacked by gull and crow straight after Vatican release
1/8 Peace doves attacked

The children release the doves from a window of the Apostolic Palace

Reuters

2/8 Peace doves attacked

One of the doves is attacked by a seagull

AP

3/8 Peace doves attacked

A crow also attacked the doves

AP

4/8 Peace doves attacked

A seagull grabs one of the doves in its beak

AP

5/8 Peace doves attacked

A seagull grabs one of the doves in its beak

Reuters

6/8 Peace doves attacked

The crow dashed towards the second dove, pecking at it repeatedly

AP

7/8 Peace doves attacked

The doves were attacked by both a crow and a seagull; while the first one escaped the grips of the seagull, losing only a few feathers in the process, the other one had a persistent crow chasing after it

Gregorio Borgia/AP

8/8 Peace doves attacked

Pope Francis waves with the children after delivering the Angelus prayer

EPA
Reuse content