The app never falls far from the tree, it might be said. Rupert Murdoch's grandson has emerged as the youthful entrepreneur behind a game-changing News app for "millennials" which could challenge the veteran media mogul's own digital ambitions.
A late convert to the web-connected world, Mr Murdoch, 83, may observe with a mixture of pride and fear, Clippet, a start-up which targets a generation turned-off by traditional print media with bite-sized audio news clips.
Clippet's co-founder is James MacLeod, the 24 year-old product of the marriage between Rupert's daughter Prudence and Alsadair Macleod, a former Murdoch newspaper executive.
The eldest Murdoch grandchild, born in Britain but raised in Sydney, James and his business partner Grace Regan believe they have created a solution to the question which has long vexed Mr Murdoch and his News Corp executives – how to target content at millennials, the generation born after 1980, which has abandoned print and television for constant immersion in Facebook feeds and Instagram.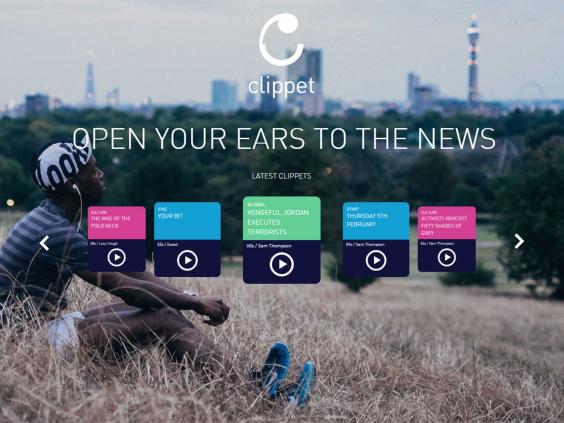 Launched last year, Clippet offers "concise, digestible audio summaries of the day's best news stories" in the form of quick-fire clips on mobile devices, lasting approximately a minute.
According to Marketing magazine, MacLeod, the Clippet CEO, is aware of the "delicious irony" that this news revolution has emerged from the latest member of the Murdoch dynasty to try to supplant the great patriarch's achievements.
James inherited a "strong connection to news" through his family but found he was not a regular consumer of News Corp's newspapers or television stations. None of Clippet's funding to date, which has accrued from a loan and a "friends and family round", has come from News Corp he said.
"I wanted something that would give me short summaries of news I was interested in, which would let me dive in deep if I wanted," Mr MacLeod explained.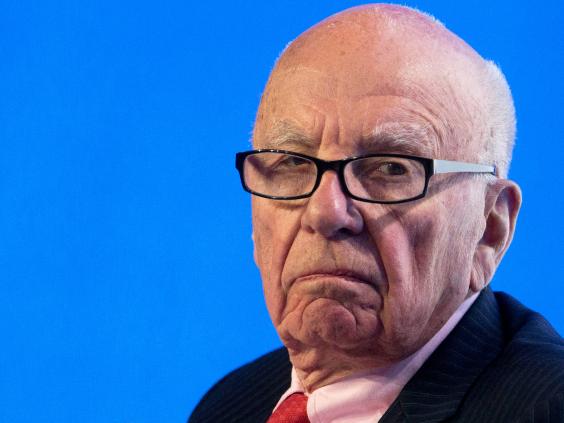 The Clippet philosophy, of offering free news clips for users to share through social media, may jar with the digital strategy adopted by Mr Murdoch, who was accused of arriving somewhat late to the web revolution.
Mr Murdoch is firm believer that original news content must be paid for and has built a paywall around The Sun and The Times, restricting stories to monthly subscribers.
Although a convert to Twitter, Mr Murdoch's own lack of tech-savvy is a source of hilarity to family members, according to biographers, and his entry into the world of social networking with the $580m purchase of MySpace in 2005 proved a disaster.
Ms Regan, Clippet editor-in-chief, accused Mr Murdoch's generation of media moguls of failing to respond to the consumption habits of "millennials." She said: "We've spent a year developing how we produce editorial content. A lot of what we listened to on broadcast hadn't changed for 40 years. There's a set way of presenting news in audio and it's time for it to be updated. It's why our generation isn't connecting with the news."
The point of differentiation between Clippet and digital news rivals, such as BuzzFeed, Vox and Vice is that it takes the main stories of the day, ranging from Jay-Z's purchase of a new music streaming service to the Greek elections, and summarises them in an accessible way, its founder claim.
James MacLeod's arrival adds a new generational twist to the speculation over which member of the Murdoch dynasty will ultimately take the News Corp reins, with eldest son Lachlan currently seen as the most likely successor.
Rupert Murdoch, who has six children, faces a new threat to his family's grip on its media empire, after the billionaire Saudi Prince Alwaleed Bin Talal, one of the media mogul's most loyal supporters offloaded most of his 6.6 per cent shareholding in News Corp.
His decision has raised the prospect of another shareholder revolt over the company's governance structure.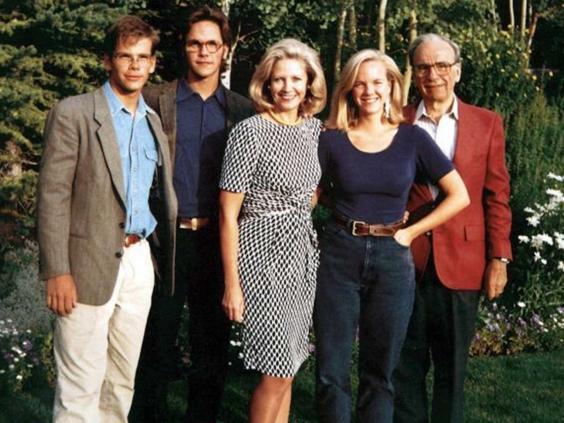 The Murdoch clan:
Lachlan
Eldest son Lachlan, 43, walked out of News Corp in 2005 but is now Rupert's most likely successor after being appointed to sit alongside him as co-chairman of his News Corporation and 21st Century Fox media groups.
James
Bruised by hacking scandal and closure of the News of the World, youngest son James resigned as chairman of News Group Newspapers in 2011. Appointed co-chief operating officer of 21st Century Fox but behind Lachlan in the pecking order
Elizabeth
Quit BSkyB to set up her own succeesful Shine television production business and pocketed £153m when it was sold to dad's News Corp in 2011. A central figure in the Chipping Norton through marriage to PR guru Matthew Freud, which ended in 2014.
Prudence
Born in Adelaide in 1958 to Rupert and first wife Patricia Brooker. Married Alasdair MacLeod, former general manager of Times Newspapers. Prudence never worked in the business and lives in Sydney with three children.
The next generation…
Grace Murdoch (2001– ) and Chloe Murdoch (2003– ) – Daughters born to Rupert's marriage with Chinese-US media executive Wendi Deng.
Reuse content