Russell Brand has announced a fund to develop recovery communities for people leaving treatment for drug and alcohol abuse.
The Give it Up Fund, which will be managed by Comic Relief, aims to provide financial aid to help people remain free from substance abuse by setting up support groups in three pilot areas.
"It's integral that people entering a life of abstinence after the chaos of addiction have stability, support and a role to play in the wider community," he said.
"With this fund we have the opportunity to perform a kind of social alchemy turning hapless (often smelly) junkies into helpful busy bodies, pottering about and contributing. It's the sort of scheme that even the Daily Mail could support."
Recovery communities aim to provide an individual with all the local services they need to sustain abstinence – including providing help with housing, career support, peer support and health support – so that they can continue to make lasting changes to improve their quality of life.
Gilly Green, Head of UK Grants at Comic Relief said: "Comic Relief has supported those facing addiction for many years. We're looking forward to finding out more about the potential of recovery communities through these pilots and hearing more inspiring stories about how they can help people to recover from addiction."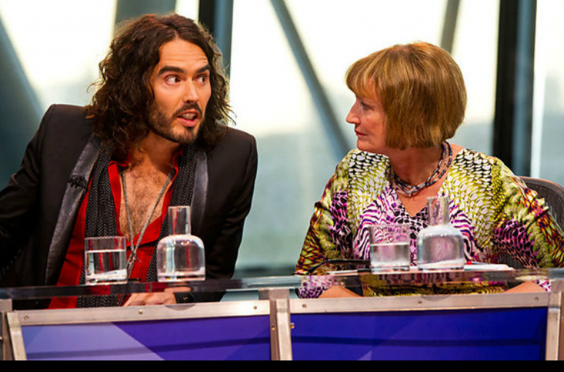 Brand, who himself is a recovering heroin addict and alcoholic, has become a voice for those in recovery and a frequent talking head on the subject.
Speaking on Question Time back in June 2013, he said: "I don't think drug laws are working because people take drugs all the time. People will take drugs because of social, psychological and emotional reasons.
"For me it's not about the drug laws, it's about treating people with addiction issues in a compassionate and empathetic way."
"As a recovering drug addict myself, when I was using drugs I didn't care if drugs were illegal.
"If I need drugs because I'm in pain inside, I'm taking drugs and I know this to be true of drug addicts all over our country.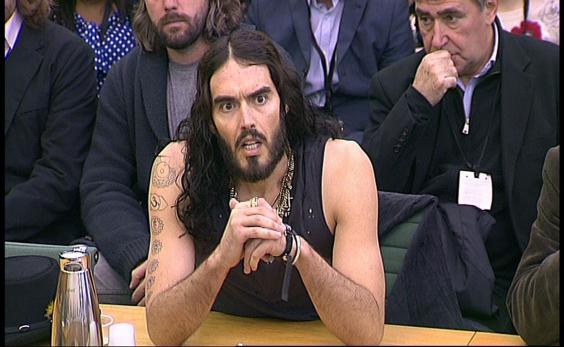 "If you criminalise them and marginalise them, you place an industry in the hands of criminals and you make it difficult and shaming for them to get treatment. That is the wrong way to handle the situation."
"I cannot accurately convey the efficiency of heroin in neutralising pain," he wrote for The Spectator on heroin abstinence and addiction in March. "It transforms a tight white fist into a gentle brown wave, and from my first inhalation 15 years ago it fumigated my private hell.
"A bathroom floor in Hackney embraced me like a womb, and now whenever I am dislodged from comfort my focus falls there.
"It is ten years since I used drugs or drank alcohol and my life has immeasurably improved. I have a job, a house, a cat, good friendships and generally a bright outlook."
Brand will be speaking at The Recovery Group UK (RGUK) and Give it Up's conference 'Creating Recovery', aimed at  health commissioners, those working in the drug and alcohol treatment system and police and crime commissioners, at the London Film Museum today.
---
In Quotes: Russell Brand's revolution
In Quotes: Russell Brand's revolution
1/8 At his Cambridge Union address in January 2014, Russell Brand issued calls for revolution, declaring it an "imminent" possibility.

2/8 "Give us something to vote for then we will vote for it," he continued.

3/8 "Give us a system that is truly representative."

4/8 "Use this education that you are receiving to bring about ideas that can benefit not just you but all of us."

5/8 He also declared that "Socialism is Christianity politicised", suggested that all drugs should be legalised and called Topshop boss Philip Green a "c**t"

6/8 Spiritual life advice was on offer for students, too.

7/8 "Don't be materialistic; it doesn't help, just develop spiritually. I try to find union with everything," he said, before adding: "We're all fucked, so be nice."

8/8 Amber Cowburn, Deputy Press Officer for the union, told The Cambridge Student: "It was a really exciting talk by such a dynamic and energetic showman."
Reuse content