Former Steps singer Ian 'H' Watkins received a full apology in open court after his image was used to illustrate a story about convicted paedophile Ian Watkins from the Lostprophets.
The pop star's photograph was accidentally used on an article published by E! Online that detailed the guilty plea of the Welsh rock singer, who admitted to string of child sex offences.
'H' was subsequently bombarded with abusive messages via social media, as several members of the public wrongly identified him as the Lostprophets frontman.
An apology has since been made in the High Court of Justice Queen's Bench Division in order to resolve the matter between the Nineties pop star and the E! Entertainment Television LLC.
"The error quickly came to the attention of the Defendant which promptly replaced the photograph with the correct one," said 'H' Watkins' lawyer John Reid of Russells Solicitors.
"It also promptly added an Editor's Note to the article stating, 'This story was originally published with an image of Ian 'H' Watkins of the band Steps rather than Ian Watkins of the Lostprophets. E! Online deeply regrets this matter'.
"The Defendant also promptly emailed and telephoned the Claimant's management to apologise to the Claimant.
"The Defendant is here today formally to apologise to the Claimant for the distress and damage caused by the publication of the wrong photograph."
"On behalf of the Defendant, I confirm everything said by Mr Reid for the Claimant and apologise for the distress and damage caused by the publication of the photograph," Timothy Pinto of Taylor Wessing for E! Online said.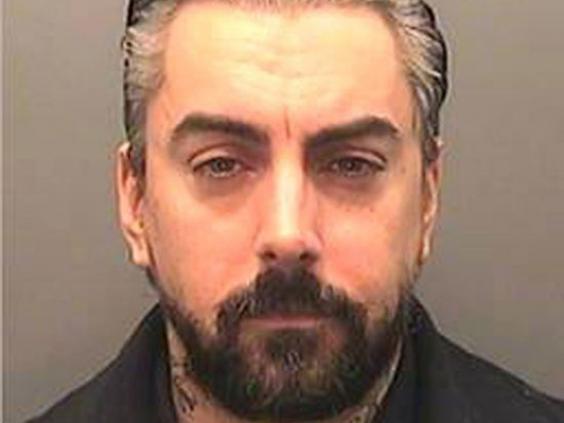 The singer confirmed the resolution on Twitter and Facebook, posting: "As many of you will know, on 27 November E! Online mistakenly published a photograph of me alongside an article reporting the case of the convicted paedophile, Ian Watkins, of the band Lostprophets.
"In Court this morning E! have publicly apologised to me and a statement has been read in court to make the position clear.
"This was not something that I did lightly but it was important to me that a public statement was made so that there is no confusion going forward.
"I am really pleased that it has been resolved so quickly so that my family and I can try and move on from what has been an extremely distressing time. Thanks once again to those who have supported me xx[sic]"
No details of whether a confidential settlement for libel was made were given and 'H' Watkins himself was not present at the hearing.
Ian Watkins of Lostprophets was sentenced to 35 years in jail for a string of child sex offences, including the attempted rape of a baby.
Described as a committed and determined paedophile during his sentencing,  judge Mr Justice Royce told Watkins had used his power over fawning young fans to exploit them and persuaded two women to help satisfy what a judge called his "insatiable lust" by allowing him to abuse their young children.
Pictures of the year: World News 2013
Pictures of the year: World News 2013
1/12 JANUARY

A relative of a victim weeps by flowers put in front of the Kiss nightclub in Santa Maria, southern Brazil where a blaze left a death toll of over 230

2/12 FEBRUARY

A view of the wall of a local zinc plant which was damaged by a shock wave from a meteor in the Urals city of Chelyabinsk. A meteor strike in central Russia that left hundreds of people injured is the biggest known human toll from a space rock

3/12 MARCH

Newly elected Pope Francis I appears on the central balcony of St Peter's Basilica in Vatican City, Vatican. Argentinian Cardinal Jorge Mario Bergoglio was elected as the 266th Pontiff and will lead the world's 1.2 billion Catholics

4/12 APRIL

People visit a make-shift memorial on Boylston Street near scene of Boston Marathon explosions, which killed 3 people and injured estimated 265

Getty Images

5/12 MAY

Danielle Stephan holds boyfriend Thomas Layton as they pause between salvaging through the remains of a family member's home after a tornado devastated the town Moore, Oklahoma. Rescuers went building to building in search of victims and thousands of survivors were homeless after a massive tornado tore through the Oklahoma City suburb of Moore, wiping out whole blocks of homes and killing at least 24 people

6/12 JUNE

An Egyptian holds up posters during a protests against President Mohamed Morsi and the Muslim Brotherhood as they joined thousands at Egypt's landmark Tahrir square in Cairo. Egypt braced for mass rallies with President Mohamed Morsi's opponents determined to oust him and his Islamist supporters vowing to defend his legitimacy to the end, stoking fears of a violent first anniversary of his taking office

7/12 JULY

A crane removes a derailed train's car at the site of the Spain's deadliest rail disaster, near the city of Santiago de Compostela. A train hurtled off the tracks in northwest Spain killing at least 77 passengers and injuring more than 140

8/12 AUGUST

US Army Private First Class Bradley Manning was found guilty of several counts under the Espionage Act and sentenced to 35 years in prison for passing hundreds of thousands of classified military documents to WikiLeaks

9/12 SEPTEMBER

Pakistani earthquake survivors rest near their collapsed mud houses in the earthquake-devastated district of Awaran. The death toll from a major earthquake that hit southwestern Pakistan rose to almost 400

10/12 OCTOBER

Demonstrators stand atop a monument during a teachers protest demanding better working conditions and against police beating in Rio de Janeiro, Brazil

11/12 NOVEMBER

A boy who was wounded by flying debris due to Super Typhoon Haiyan stays at the ruins of his family's house in Tacloban city. Haiyan, one of the most powerful storms ever recorded killed at least 10,000 people in the central Philippines province of Leyte with coastal towns and the regional capital devastated by huge waves

12/12 DECEMBER

Nelson Mandela passed away at his home in Houghton at the age of 95. People passed the casket to pay their respects as former South African President Nelson Mandela laid in state at the Union Buildings in Pretoria