Nigella Lawson's former assistants Elisabetta and Francesca Grillo appeared on This Morning today.
The sisters, who were acquitted of fraud charges made against them by Charles Saatchi and Nigella Lawson in December 2013, explained what it was like to live with the volatile couple and be part of a highly publicised trial.
The Taste UK Preview -  Why Team Nigella Should Be Warned
During the pre-recorded interview, which aired today (7 January) at 10.50am, the sisters remained positive about their former employer, saying she would "always be loved" by the British public, regardless of the personal details that came out – including her admission to taking drugs in the past – during the case.
"I think maybe we won the case but definitely she had the most support from the public," Francesca said.
"She is well loved and she will always be loved. I'm sure she will be fine. She's great at what she's doing and I wish her all the best."
Asked whether they felt guilty about bringing up Lawson's drug taking during the trial, Lisa said: "I feel sorry that we ended up in that situation, that she did admit to that.
"But no, not guilty, because it was nothing to do with me, it's her life."
 "It was our freedom. We were in court not because of her drug use or because we wanted her to be punished," Francesca added.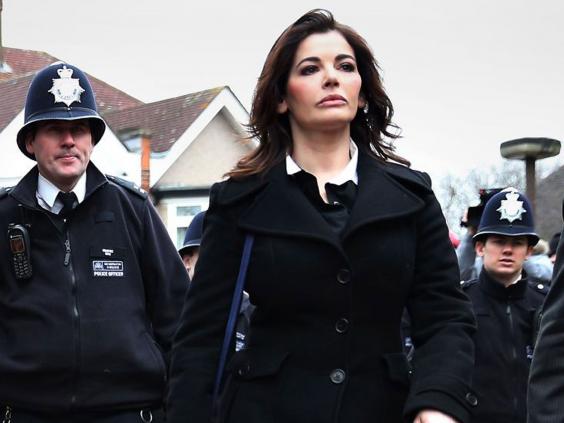 "In admitting it I think she was very brave to do so, good for her for doing so. But I didn't feel guilty."
This Morning's editor Adam Vandermark added: "This interview covers the Grillo sisters court case, their feelings at being charged and whether there will be a rapprochement with Nigella.
"It's their first television interview so it will be fascinating to hear what they both have to say."
The Grillo Sister's interview followed Nigella Lawson's first TV appearance since the trial.
The TV chef, whose US show The Taste debuts in the UK on Channel 4 this evening, spoke to anchors on ABC's Good Morning America about the "mortifying" ordeal, explaining that she got through the worst of the media scrutiny by eating "a lot of chocolate".
When questioned over what giving evidence as a witness in the trial of Elisabetta and Francesca Grillo was like, the mother-of-two said:  "I can't really remember exactly because you're so focused on answering the questions to the best of your ability that actually you don't really have an enormous awareness of yourself.
"Maybe that's a good thing. My only desire really was to protect my children as much as possible which... Alas I couldn't always do."
She also reiterated that being called to the witness stand was like being on trial herself.
"To have not only your private life but distortions of your private life put on display is mortifying," she said, adding that other people experience "an awful lot worse and to dwell on any of it would be self pity and I don't like to do that." 
Reuse content