Tracy Morgan is showing signs of improvement after he was left badly injured in a road accident that killed one of his friends.
The US actor and comedian, 45, remains in a critical but stable condition in hospital with his fiancée by his side.
Spokesman Lewis Kay said on Thursday that Morgan's medical team are "optimistic that his recovery is progressing" and added that it was a "better day".
Morgan, known for Saturday Night Live and 30 Rock, suffered broken ribs, a broken leg and a broken nose in the New Jersey Turnpike crash early on Saturday morning.
His fellow comedian, James McNair, was killed when a truck hit Morgan's limousine bus and caused it to flip over.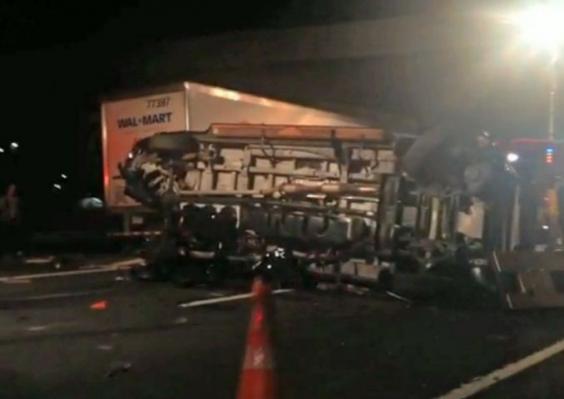 Two other people, Morgan's assistant Jeffrey Millea and comedian Ardie Fuqua Jr, have been left seriously injured.
Wal-Mart driver Kevin Roper has pleaded not guilty to death by auto and assault by auto charges. A criminal complaint alleges Roper, who had not slept for more than 24 hours before the accident, swerved to avoid slowing traffic and hit Morgan's vehicle.
Wal-Mart Stories Inc has not revealed Roper's driving route but says it believes he was complying with federal safety regulations.
Reuse content