Professor Brian Cox and Business Secretary Vince Cable have said the stereotypes which which deter young people, and in particular girls, from taking up Science, Technology and Engineering (Stem) subjects must be broken down.
Mr Cable and Professor Cox made their comments at the opening of an initiative to encourage young people from inner-city London to take up careers in Stem areas.
Speaking during an interview with London Lives' Not the One Show, Mr Cable slammed the UK's record on encouraging women to pursue careers in engineering and said he believes girls are put off the profession at a young age.
"There is a really problem here, I think Britain is the weakest of all the countries of the EU in terms of getting women into engineering and I think it starts quite early in life, 10 11 year olds, they get the idea that well if they want to do science, they do medicine, it's not in engineering.
"We've got to try and break down those stereotypes," he said.
Asked to explain the Government's strategy for tackling the problem, the Liberal Democrat said the coalition had encouraged companies to open their doors to young children.
"When they see women on the production line it breaks down the old barriers but we've got a lot to do to overcome these obstacles."
Also appearing on the program, Professor Cox called the shortage of young people opting for careers in STEM subjects "frightening" and warned the UK economy will suffer if figures do not improve.
"The figures are frightening. In engineering alone we need one million more qualified engineers at all levels from apprenticeships to PhD by 2020, six years.
"There's a big demographic problem in engineering a lot of engineers are old, there all retiring now, so that has to be filled."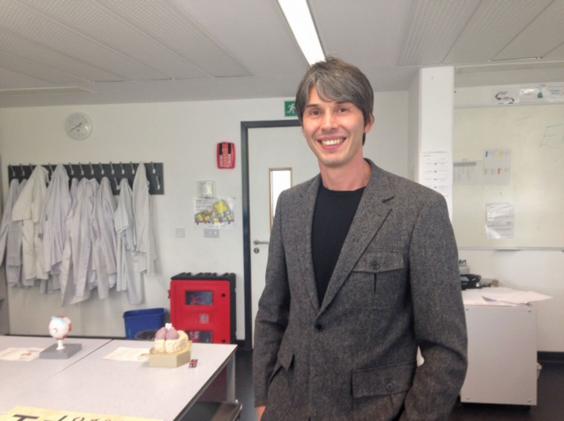 Asked if he might be the next Sir Patrick Moore - the iconic astronomer and presenter of the BBC's The Sky at Night - he said that both the late Mr Patrick and Sir David Attenborough are irreplaceable pioneers.
"My generation [is] stepping into the void opened up by those pioneers," Cox, who himself has presented a number of BBC science programmes, said.
He went on to question why popular culture is dominated by "people on the X Factor and footballers".
"It should be dominated also - as it used to be if you go back in the city hundreds of years - by Scientists.
"It's just making knowledge available and knowledge is cool," he said.
Reuse content