BBC Radio 1 DJ Nick Grimshaw was forced to apologise to listeners who were offended by a joke, made by guest Keith Lemon, about the plane crash in Taiwan that killed 31 people.
Lemon, who is played by 41-year-old comedian Leigh Francis, compared the pilot of the doomed TransAsia Airways Light GE235 to Lady Gaga.
"Did you see that plane that crashed? What's going on there? What happened there? How can you crash a plane into cars on the road?," he said.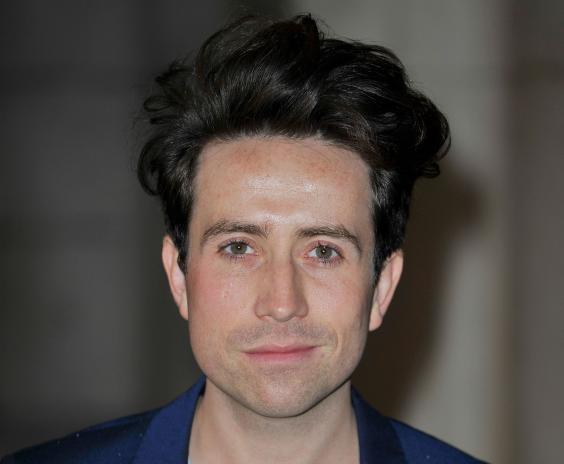 "How come the co-pilot didn't say, 'You're going too low you know? You're going too low.'
"And him to go, 'Yeah, I know. I shouldn't go this low should I?'
"Can you just stop living on the edge like Lady Gaga? Wow, it was incredible."
The incident sparked a protest from listeners on Twitter.
One user wrote: "So disgusting to hear @grimmers and Keith Lemon laughing and joking about the plane crashes this morning. Acting like children."
"I just want to apologise if you were offended earlier by any comments made on the show about the Taiwan plane crash," Grimshaw later added.
The incident comes days after Ofcom ruled that Grimshaw had breached broadcasting regulations by airing a Foo Fighters song that included swearing.
TransAsia Airways flight GE 235 crashed shortly after take-off from the Taiwanese capital, Taipei. Dramatic images captured the last moments of the flight as it cartwheeled across an elevated highway. The plane came to rest in the city's river, where rescuers battled to free passengers and crew trapped in the fuselage.
The ATR72 propellor aircraft was bound for Kinmen, just off the coast of mainland China. Of the 53 passengers, 31 were from the People's Republic. The remaining 22 passengers, and five crew, were Taiwanese. The captain was named as Jianzong Liao, aged 42; the first officer was Zizhong Liu, aged 45.
A Radio 1 spokesperson said in a statement: "Keith Lemon was a guest on this morning's Breakfast Show and made some insensitive comments live on air, which we apologised to listeners for."
Reuse content