Former Food Network star Paula Deen has posted an image of her son in brownface on Twitter.
In the photo, which has now been deleted, the family imitates the 1950s sitcom I Love Lucy and Ms Deen's son Bobby has browned up his face to look like Desi Arnaz, a Cuban born American actor and musician.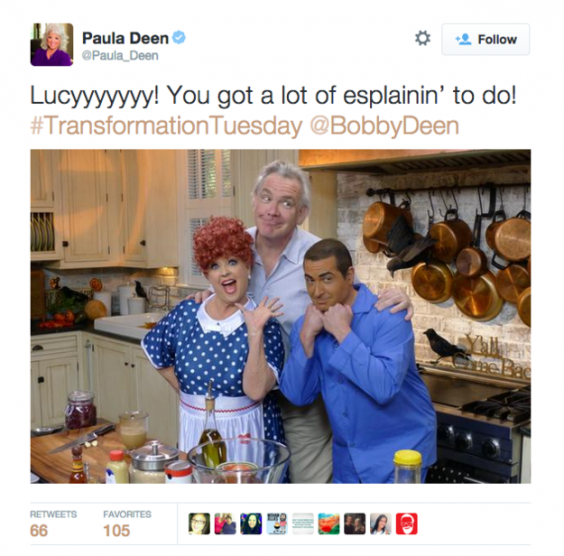 In 2013, Ms Deen lost many business relationships after a former employee sued her for racial discrimination. The former employee accused Ms Deen of hiring waitresses and dressing them up as slaves. Ms Deen would eventually admit in open court to casually using the n-word.
The photos seemed to appear in Ms Deen's Facebook album from 2011 titled "Best Dishes Filming, March 11, 2011."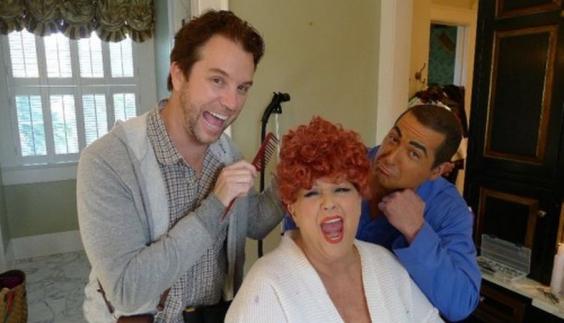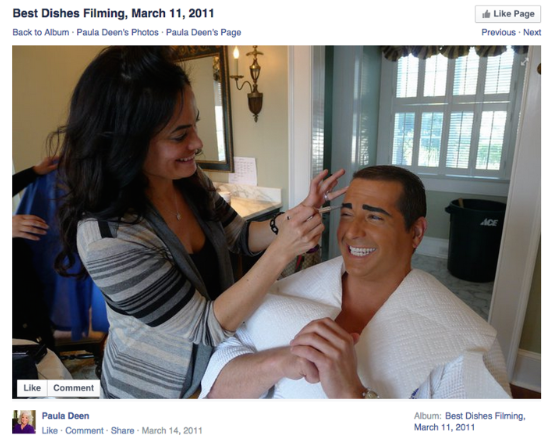 A spokesman for Ms Deen, however, blamed the celebrity chef's social media manager for posting the images and has since been fired.
"Paula Deen's Social Media Manager posted a picture this morning of Paula and Bobby Deen dressed in costume as Lucy and Ricky, from I Love Lucy. This photograph is from a 2011 Halloween episode of Paula's Best Dishes."
"Paula immediately had this picture taken down as soon as she saw the post and apologizes to all who were offended. As such, Paula Deen Ventures has terminated their relationship with this Social Media Manager."
Twitter users then blasted Ms Deen with the hashtag #PaulsBestDishes and while poking fun at her unabashed racism.
Reuse content