Paul Gascoigne, known as well for his 20-year football career as for his years struggling with addiction, has spoken of his relief when he was told he was an alcoholic.
Speaking to BBC 5live Sport, Gascoigne said: "I didn't know what was going on. Why did I wake up at 5am and want a drink? It wasn't normal.
"When it was explained and when I listened to other people's stories, it was like, 'thank God', you know?
"People want to know if there is any medication they can take when they have an illness and it was a relief," he said.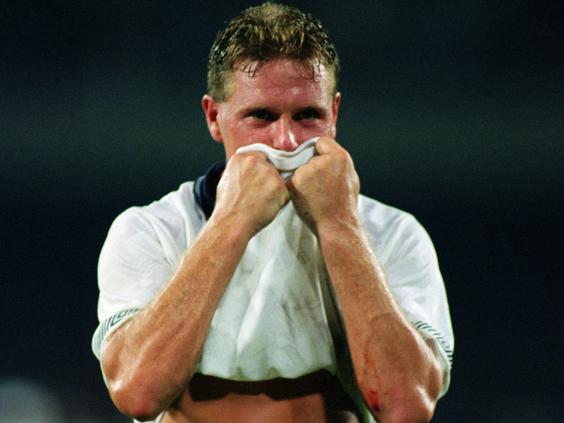 He told the radio show the reason he had been to rehab on several occasions is because he wanted help "so badly".
Gascoigne has spoken openly in the past about his efforts to combat his addiction, but a new documentary on the footballer's life promises to share more with the public than has previously been covered. Gascoigne delves into the footballer's youth in Gateshead, his rocky career marred by injury and transfer deals, and his battle with addition.
Speaking to the Associated Press at the documentary's premiere on Monday night, Gascoigne said: "I've given stuff in this move that I've not told anybody, I'm welling up now [talking about it].
Gascoigne, known at the height of his career as "Gazza," also spoke about his battles with the press and how stories about his addiction would hinder his recovery.
He said that at one point he had become so paranoid about stories appearing about him in the news that the conflict between Israel and Palestine constantly gave him cause for worry when reports on the Gaza strip appeared on the evening news.
"I tell you what was the worst one, the Gaza Strip. You know the term the Gaza Strip, remember that? That was murder for me. I'd be sitting there having a shave and that, and the news would come on 'And the Gazza...' and I'd be like 'What's that?!' and I realised it was the Gaza Strip. I couldn't wait for that to end," he said.
Last month Gascoigne was awarded damages for phone hacking from Mirror Group Newspapers.
Reuse content