Paul Gascoigne, the former England and Tottenham midfielder who has spoken openly about his own struggle with addiction, has urged fellow football star Kenny Sansom to stay in rehab and "not to do a runner".
Gascoigne, 48, said Sansom needs to "try and stay for once," adding that the former England and Arsenal star needs to understand that "sometimes [people] have to be harsh" during an alcoholic's journey to recovery.
The former football star was speaking after pictures of Sansom, 56, a former England and Arsenal star, emerged showing him alone in a park drinking a bottle of wine.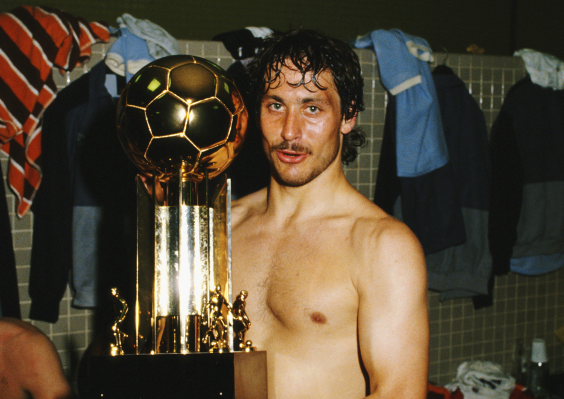 The Professional Footballers' Association have confirmed that the former England defender has entered a detox programme and will be given all the support he needs to beat alcoholism and a gambling addiction.
Gascoigne has spoken of the relief he felt when he was told he was an alcoholic himself, and that having his addiction explained to him and being able to seek help was hugely important to his own recovery.
He added that Sansom will have to recognise when he needs help however, and ask for it himself.
"Kenny, if you want help – ask for it because there are people out there who are willing to help you. Stop whingeing and get on with it.
"I have slipped up a few times, I will be the first to admit that, but at least I went in there and stuck it out. I did my time and have come out the better side of it.
"Sometimes when so much gets on top of me I forget to ask for help," he said.
The former footballer was speaking at the premier of documentary Gascoigne, which delves into his childhood, covers his 20-year career in professional football, and his struggle with addiction.
Additional reporting by PA
Reuse content